Placing vehicle backup cameras in hazardous, highly flammable environments calls for camera equipment certified not to spark or ignite. These requirements are far more stringent than typical surveillance or vehicle cameras.
When operating in a hazardous environment, within an explosive atmosphere it is of outmost importance that the right camera equipment is being used. The EX01 rear view camera is fully certified with regard to the European Atex guidelines and directives.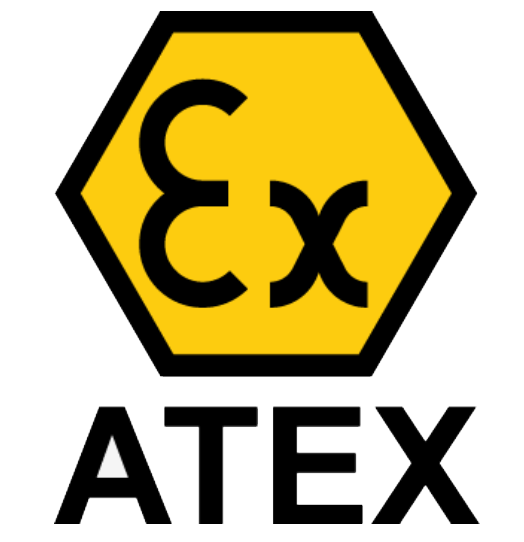 What is ATEX?
If any concentrations of inflammable gasses, mist, vapors or even dust clouds are coupled with the oxygen in the air around us, it is all a means of combustion to cause an explosion. The European Union has developed a series of directives on the control of working conditions in such hazardous areas in order to avoid such an occurrence.
ATEX Stands for?
The term ATEX is derived from the old European Directive, the French title of the 94/9/EC Directive: Appareils destinés à être utilisés en ATmosphères EXplosibles (material suited for usage in explosion hazardous areas).
Model: EX01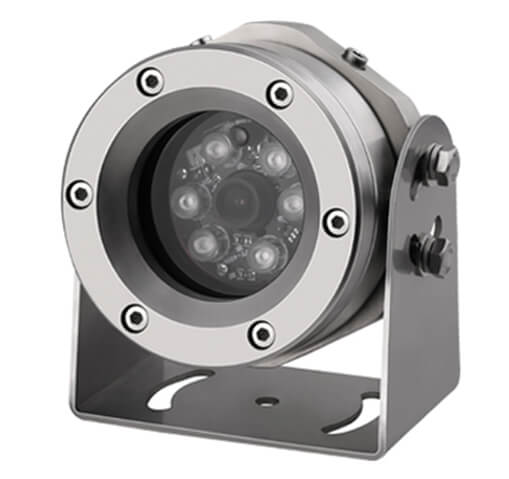 304 stainless steel molded-in integral with a polished finish

Night vision distance of 25m

High-performance noise reduction algorithm for superior low illumination performance

Threaded collar connectors screw-lock to form a solid connection

Anti-explosion, waterproof, dustproof, anti-shock & small size

Explosion-proof for Complete Protection
The EX01 camera conforms to the strict certifications and regulations required for operating within hazardous areas, and in temperatures up to 70-degrees Celsius. Adherence to certification of ATEX, ingress protection ratings, and EMC conformance, gives confidence that EX01 camera will perform in rigorous conditions. The camera is manufactured in electro-polished 304 stainless steel for durability and to withstand extreme environments and temperatures. Cameras are fully tested prior to dispatch to ensure peace of mind and plug-and-play operation onsite.
PET Expandable Sleeve / Power Video Cable
Power video cable for camera monitor systems to connect monitors and cameras, 4-pin female to 4 pin airline aviation male extension cable, 10 meters(15M/20M/30M), φ5
Internal power supply ground lines are 24 # single wire, the audio cable is 26 # Single wire

Internal video cable should be a single braid shield wire or RG-179-75 braid coaxial wire.

Colors of all cables should be subject to the drawing paper.

Ambient temperature: -20 ℃ ~ +80 ℃

Inner resistance of cable: positive/negative wire≤ 2 Ohm, audio≤3Ohm, video≤ 3 Ohm
Alternative models available:
Cab5 – 5-meter cable
Cab8 – 18-metre cable
Cab10 – 15-meter cable
Cab12 – 20-metre cable
Cab15 – 25-metre cable
Cab30 – 30-metre cable

Still looking for something?