Kocchi'

s backup & observation camera systems deliver all these advantages to you:
Reliable Components

You can save more money on after-sales support and focus on growing your business with our rugged and durable products.

Only the highest quality components are used to build our system, and needing only minimal maintenance, they deliver superb, unrivalled image quality, day and night.
Super Durable Monitors

Our monitor is built with special protection circuit and Automotive Digital Video Processor, which allows monitors to withstand load dump transient to last long in the field. So you can offer our solutions to cover a wide variety of applications and vehicles.
Wider Camera Options

Choose cameras accordign to your needs, different shapes and sizes are available. Up to 170 degrees, Kocchi's cameras have a wider field-of-view than other brands, providing increased object detection and accident prevention.
Private Label Products

Order your system that is only under your own brand or even manufactured to your expected specification.

Build your brand awareness, you have our support!
Outfit Your Fleet With A Visual Safety Solution Why Backup Camera Monitor Systems
Due to the scale of commercial vehicles and machinery, blind spots are a significant factor in accidents in all industries. Operator positions, bodywork, and the absence of rear mirrors and bulkheads impose additional constraints and can significantly reduce driver visibility, increasing the likelihood of collisions. While the financial cost of car and property damage is magnified by associated costs such as downtime, the corporate and emotional costs associated with personal injuries are much greater.
Kocchi's observation and backup camera system assists drivers and operators in safely maneuvering and driving. Vehicle-mounted CCTV cameras will assist the driver in identifying blind spots and act as a reversing aid by displaying a live feed of everything in the camera's field of view, including people or obstacles, on the in-cab monitor.

Find out more →
Wired Backup Camera System Benefits Vehicle camera systems have substantially increased the number of blind spot areas that can be verified. Kocchi's rear view camera system allows for a single monitor to display multiple camera views triggered by, for example, reverse gear and turning signal. Our systems are widely used in on and off-road applications to meet a diverse set of health and safety regulations. They can eliminate blind spots to prevent costly vehicle damage and, more importantly, save lives.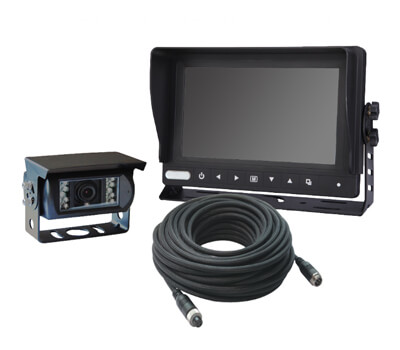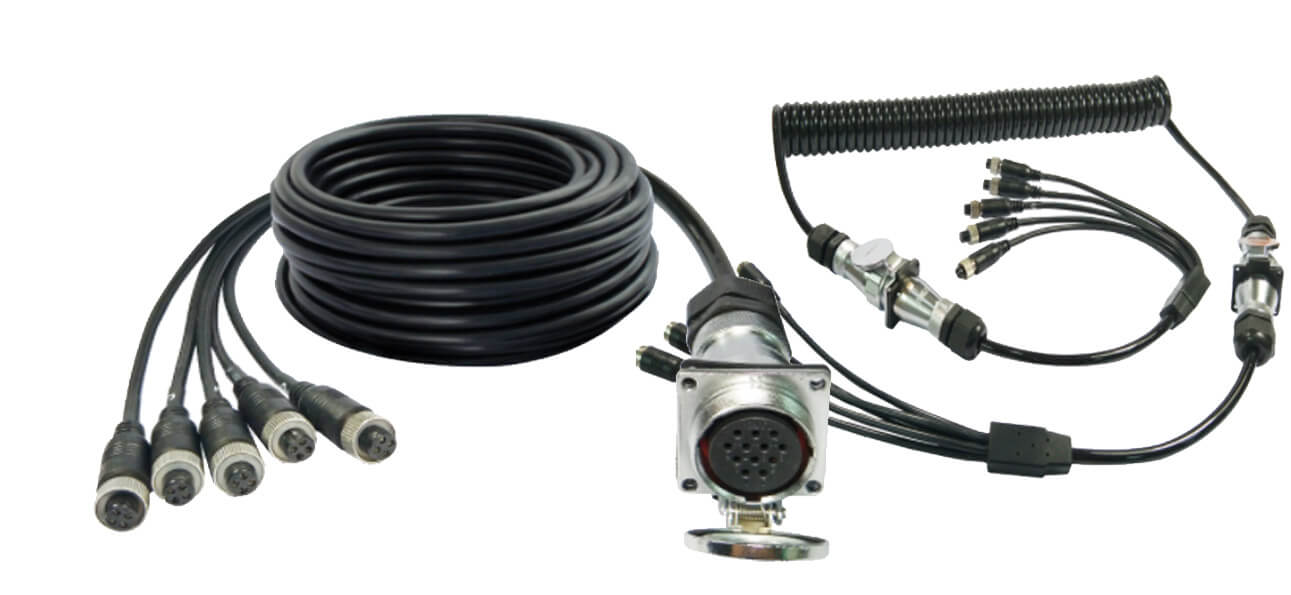 Adapter Cables A comprehensive range of extension and adapter cables are ready to accommodate almost every rearview camera kit use. Kocchi's has a solution for you if you want to install extra rear view or side view cameras, reach the full length of your truck, or have a tractor trailer. More Information →
Wired Camera System Product Listing
Take a look at some of the most common product
types used by our customers. Need something custom?

Reach out to us

.
Your Manufacturing Partner
To guarantee reliability and quality, our products are extensively tested. In addition to ISO 9001, Kocchi's has implemented IATF 16949: 2016: the quality certificate for the automotive industry. Partner with us today to create new products or alter an existing product for your business.