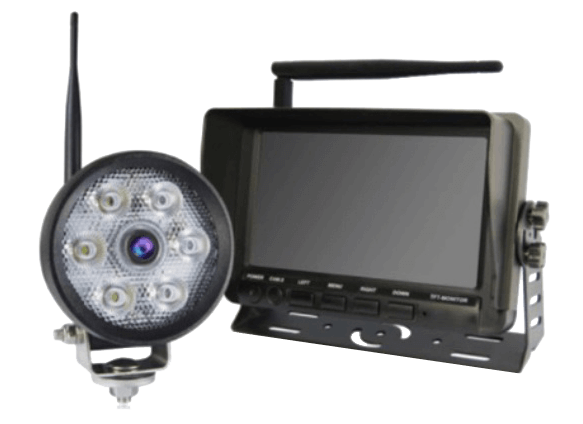 Wireless Work Lamp High Definition Camera System

772S261M2 Digital Wireless Work Lamp Camera System utilizes Kocchi's Next-Gen RF technology for digital wireless connection. This new system boost signal performance greatly for up to 
1000ft

, which makes it the best solution for RVs and commercial vehicles! This will keep a perfect image from the backup camera always displayed on your monitor.
  Custom Vision Solutions In addition to the standard vision solutions described, Kocchi's camera monitor systems can be combined or modified in a variety of ways. For more information about our custom solutions, contact our specialists.