Helping You Stay Ahead
Hi! We're Kocchi's, founded in 2007. At Kocchi's, we specialize in anticipating your challenges and getting ahead of them.
Our solutions include backup camera systems for commercial vehicles and heavy equipment, body-worn cameras, data management and cloud-based storage solutions. 
Our transit, wholesaler and commercial partners utilize these solutions to enhance safety, increase productivity and protect critical assets.
Customers & Market We Serve
Helping your business succeed with high quality

vehicle camera systems and safety products

.

Whether you are an online store owner, Wholesale distributor or OEMs, you can benefit from Kocchi's high quality backup camera systems and solutions.
14 years of experience in building most reliable backup camera systems and vehicle safety solutions that save your time and money on your after-sales service support.
Your needs and challenges mean a lot to us, the products are only made for you to solve your problems and meet your expected specification.
Enjoy quick feedback from our friendly customers representative who speak and understand English.
Buy products that are only customized and branded with your LOGO to maximally builds recognition and loyalty for your company.
Everything You Need to Design A Product and Launch It to the Market.
You probably have lots of manufacturer options, but we understand it's extremely difficult to find good ones. Kocchi's is a true partner in the manufacturing of your product.
We leverage technology and 15+ years of manufacturing expertise, and we stay by your side every step of the way. Our job isn't done until the product delivered to you and you're satisfied.
Our team of in-house product developers are leading experts in vehicle camera systems. Our approach begins with research – we will conduct a deep dive of goals and objectives with your team, who will use the product, and who makes the purchasing decision. We will leverage our industry experience and create a product that fits your brand and customer.
A functional prototype is used to validate a complete design which is very important to you. We can help you with early design sketches, industrial design and electronics design – so your produc looks as good as it runs.
Kocchi's owns and operates plant in Shenzhen, China. Our facility is modern, and we take great pride in creating a safe and enjoyable work environment for our team.
With full-time product development experts, production managers and quality engineers, we are able to ensure your products meet spec and are delivered on time and on budget.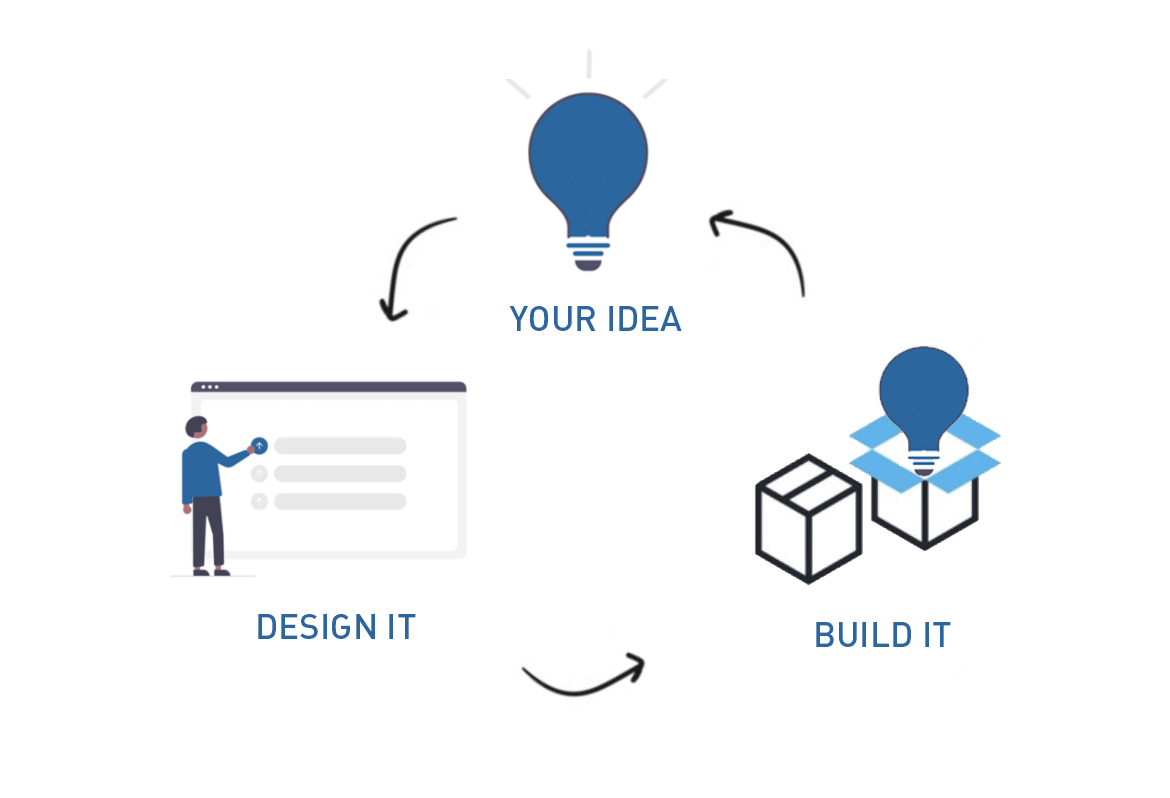 Kocchi's® dedicated to providing the best solutions to meet each customer's unique needs. That is why with every product sold, our customers enjoy free life time tech support and an industry-leading warranty. We ensure your satisfaction from our first conversations to the everyday use of our products in the field.
The tech support at Kocchi's® exemplified what good customer service is! They were knowledgeable, patient, courteous and an asset to your company. I won't hesitate to recommend. MICK MILLER • FLEET OWNER
Custom Solutions

.
Our commercial development team is available to assist you in developing the vehicle observation camera system that is right for you. If you want an end-to-end solution or wish to incorporate an internally developed technology for your business, bring us your expectations and we will make them a reality.
The Art of Design Meets the Science of Engineering
Attention to detail and superior craftsmanship, we produce the industry's broadest range of camera monitors to meet the needs of any vehicles. Customers can depend on Kocchi's products for years of operation, from cameras and monitors, to DVRs.
All our vehicle cameras are shock and vibration rated to 10G and the Premium series of cameras even are IP69K waterproof & Vacuum sealed and Nitrogen-pressurized for long-lasting performance.
"We've had Kocchi's systems on our forklift trucks for 6 years. They still work great!"
"The company has serviced our needs for the past 10 years. They've done a fast, excellent job every time we've needed them!"
"Installed it in less than 20 minutes. Used it for 700 miles and like that I can see what is behind my 32ft 5th wheel. Clear picture and great reception all the way."
The Kocchi's Blog educates transportation professionals like you on trends, and technology for fleet safety and efficiency.
In our posts, we aim to inspire you, share expert advice from insiders, best practices from customers and partners, strategies for driver and pedestrian safety, and tools for managing fleets effectively.
Speak to one

of

our specialists
To guarantee reliability and quality, our products are extensively tested. In addition to ISO 9001, Kocchi's has implemented IATF 16949: 2016:

the

quality certificate for the automotive industry. Partner with us today to create new products or alter an existing product for your business.