Commercial vehicle camera systems for buses and coaches
The vehicle camera systems for public transportation that protect both operators and passengers. Our bus cameras system captures every angle inside and outside the bus, ensuring optimum visibility, security against false statements, and improved onboard safety, among other benefits.
Our suite of items can be customized to fit any budget and your specific needs. These solutions are designed to boost your productivity while also providing a robust security framework that you can rely on.
INCREASE RIDERSHIP

Ensure safety and protection for passengers
DETER VANDALISM & CRIME

Monitor onboard activities to promote and preserve a safer environment
MAXIMIZE OPERATIONAL EFFICIENCY

Optimize efficiency and eliminate delays to make delivery reliable and timely
PROTECT VEHICLE ASSETS

Improve driver visibility that lowers reversing or driving accidents
The bus and coach industry is extremely complex, operators, owners, and drivers face a variety of challenges. Modern bus and coach design has resulted in major performance improvements, but the function and scale of these vehicles means that driver visibility is always compromised.
All our camera monitor systems are designed and manufactured to the highest standards of quality. We follow international automotive standards like IATF 16949.

AI BSD Pedestrian Detection Camera Electric Mirror System
The bus driver's vision can be improved by an innovative and intelligent camera system that replaces the side mirrors. AI Mirror Assist ™ has a wider field of vision than mirror groups II and IV combined. The driver, passengers, and those in the vicinity of the bus are all safer as a result of this. The system is small, light, and has an aerodynamic design that allows you to save a lot of money on gas. Harm is less likely because of the compact nature. Both of these factors contribute to a lower overall cost of ownership (TCO).
Rear View
You will get a clearer view of the working area to the rear of the bus and drive more safely while reversing with Kocchi's rear view camera on your bus or coach. When reverse gear is engaged, the monitor in the cab automatically switches to the rear camera picture. You can also choose between continuous and manual operations.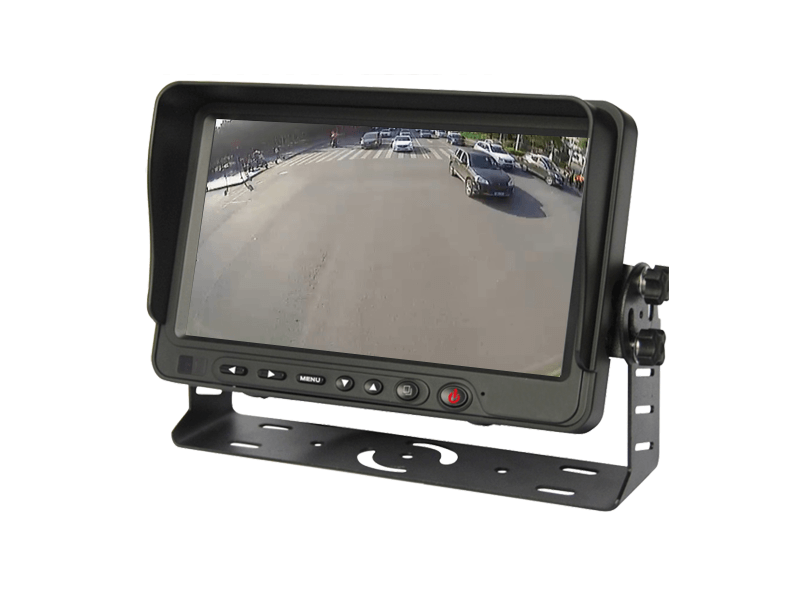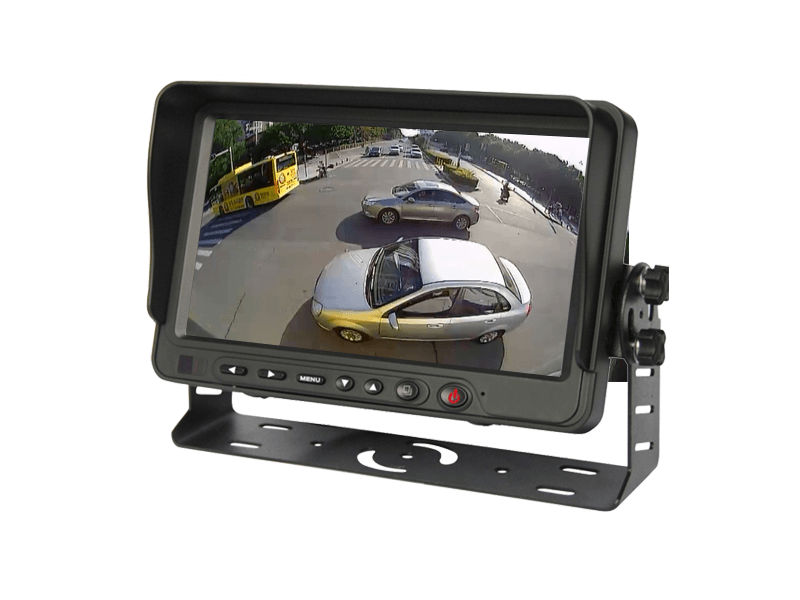 Side View
Due to their immense size and height, have large No Zones on both sides of a bus or coach that angle out and back. With an Kocchi's side view camera, turning or changing lanes can be much simpler and more effective, and road users and obstacles are obvious. In order to further refine the view, this camera system can be combined with front and rear view systems.
Front View
Our front view camera will take the place of your front mirror. This is a camera that perfectly visualizes the class VI environment, so cyclists and pedestrians can still be seen in real time. You can see blind spots and get a better view of the area in front of your bus with a Kocchi's front view camera mounted on your bus.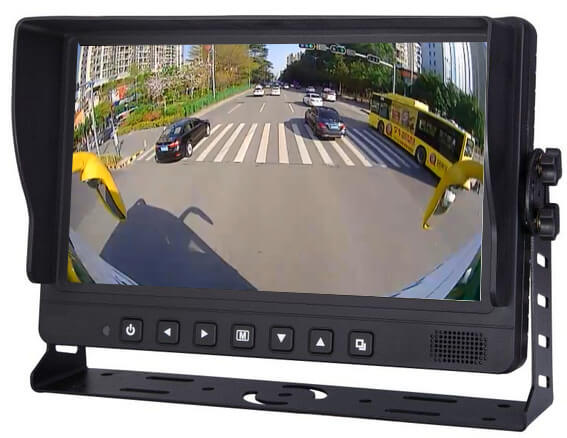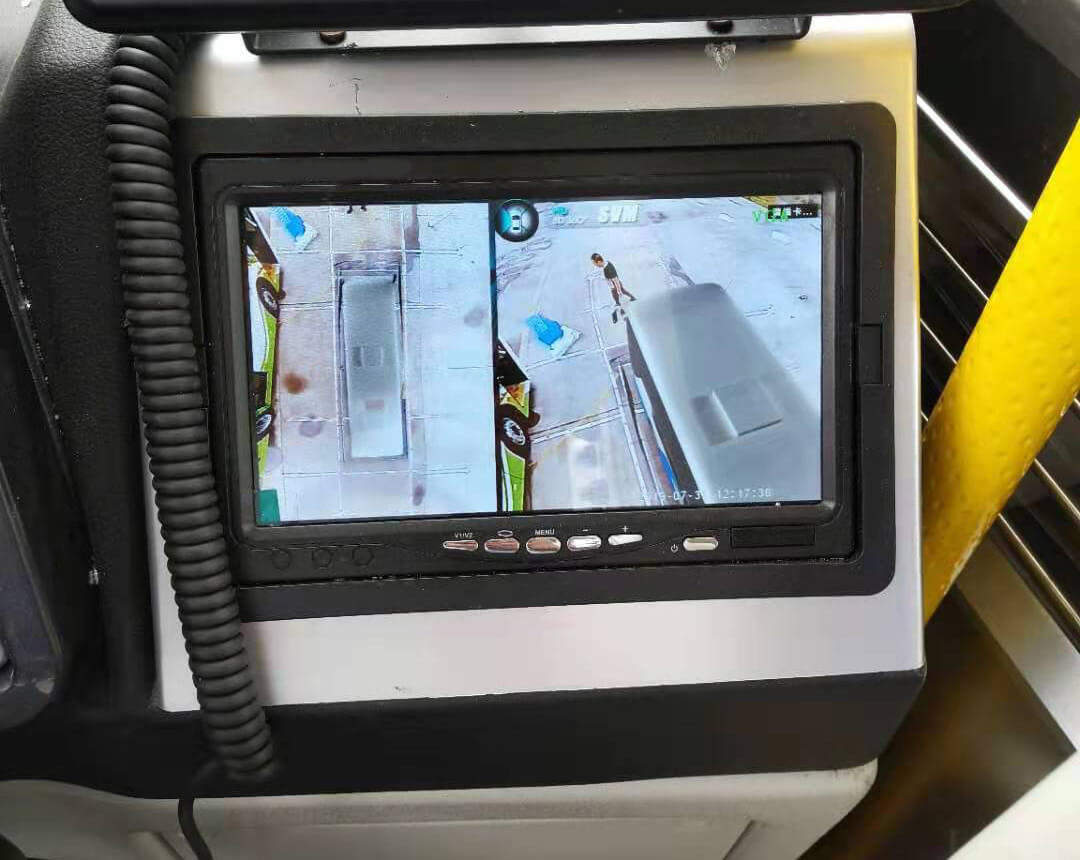 3D 360˚ HD Surround View Camera System
With panoramic, bird's-eye, and 3D views, our 360 car camera system helps to improve buses and coaches safety. To assist drivers with parking and maneuvering in challenging conditions, have daytime or nighttime visibility in sensitive areas, such as blind spots and around corners.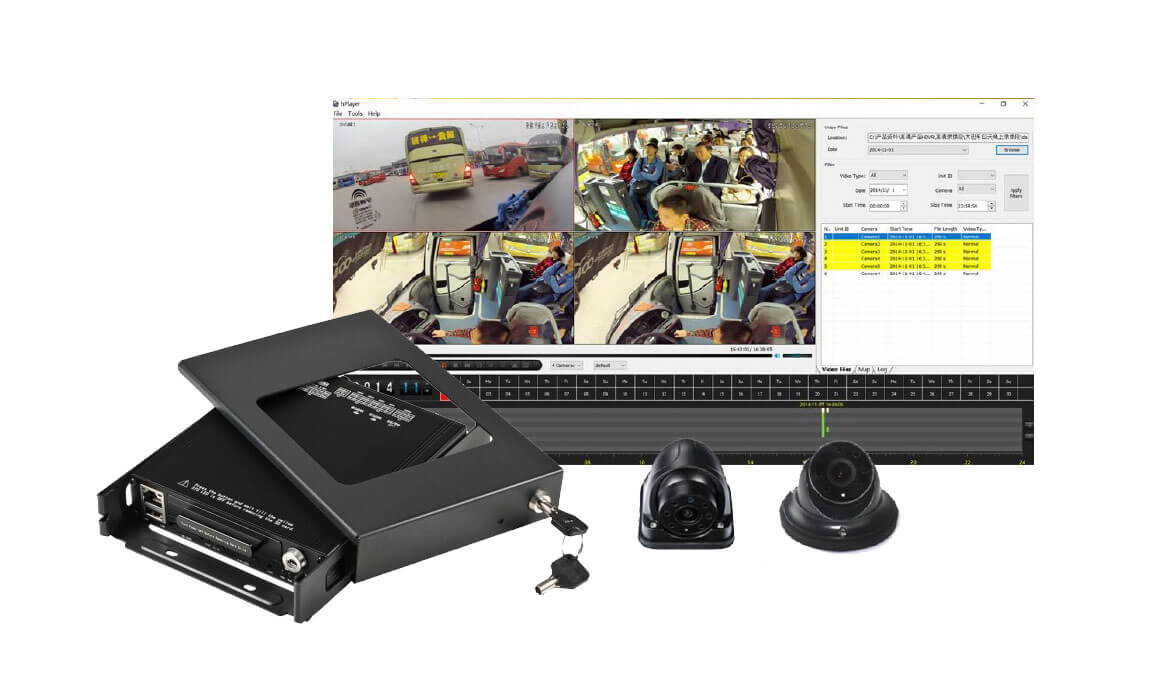 Protect Riders and Drivers with DVRs
Rider satisfaction and retention are improved, and crime is reduced, in a safe environment. A Wi-Fi powered DVR is the foundation of your bus or coaches surveillance solution. With new features, improved capabilities, and increased capacity, our MDVRs outperform industry standards. Video footage, audio, and vehicle data are recorded on a disposable hard drive or SD card in our ultra-durable DVR systems. Up to 8 car cameras can be connected to your bus for full HD video surveillance in and around it.
Custom Vision Solutions
In addition to the standard vision solutions described above, Kocchi's camera monitor systems can be combined or modified in a variety of ways. For more information about our custom solutions, contact our specialists.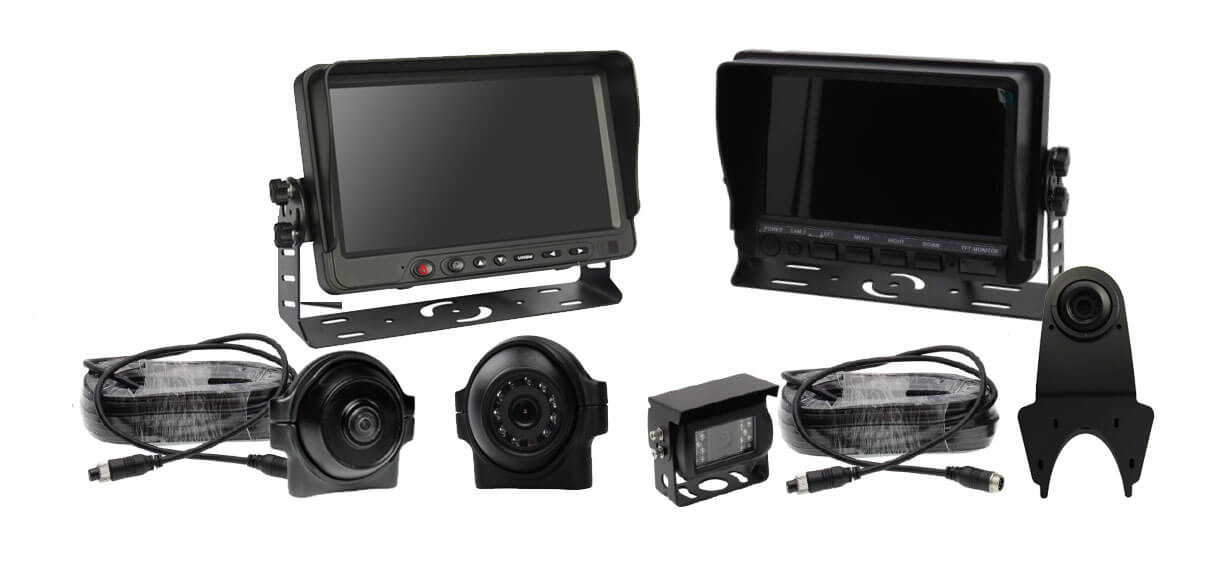 Want to Accelerate Your Business?
More reliable, simple, affordable than any other system in the industry, the Kocchi's® Commercial Vehicle Camera System for buses and coaches offers unbeatable value with an unrivaled combination of features at an affordable price, allowing you to increase safety and reduce liability on more of your fleet's vehicles.