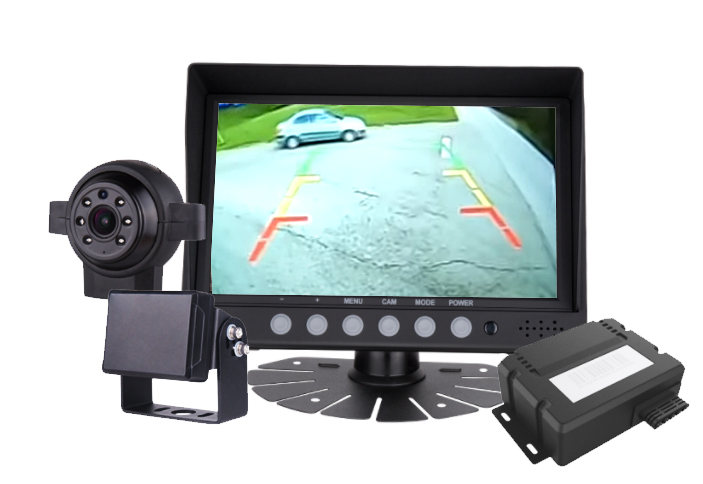 Video and Radar-based Vehicle Collision Avoidance Solution
RadarCam® Combination of 24GHz Radar & Camera Detection System
Drivers are given an active warning with this active detection system to make your trucks and mining machines even safer.
Combining the benefits of radar and camera in one device for mining applications, Kocchi's radar camera system allows drivers to assess the situation at a glance using the monitor.
Why RadarCam® System?
Today's commercial, construction and agricultural vehicles rely on radar systems to improve their safety. Whatever industry you work in you will be reliant on some type of vehicle, and daily operations and tasks can include a diverse range of environments and spaces.
Camera and monitor systems provide drivers with an invaluable visual aid to the surroundings of the vehicle. However, in difficult conditions, a range of complementary devices are vital to give visual and audible operator warnings.
Whilst radar sensors offer a form of detection, RadarCam® radar system has been designed to detect hazards within a vehicle's blind spot and combined with camera images, significantly reducing accidents by alerting the operator whose attention cannot be focused on all hazard areas.
Gives Your Drivers an Active Warning
The Long-Range Detection (LRD) 24GHz Millimeter-Wave sensors identify objects and persons in the vehicle's close area, warning drivers with both visual and audio alerts. The alert sound and the graphic indications on the monitor would warn the driver.
Integrates with camera and monitors to provide both visual and audible alerts

Customize your detection zone and range!

Supports detection zone up to 30M

Uses advanced 24GHz Microwave Radar

Can be upgraded to 77GHz Microwave Radar

Audible alert increases as an object gets closer, automatically going to solid and constant tone when an object is in the red zone

Includes specialty brackets that allow more flexibility in mounting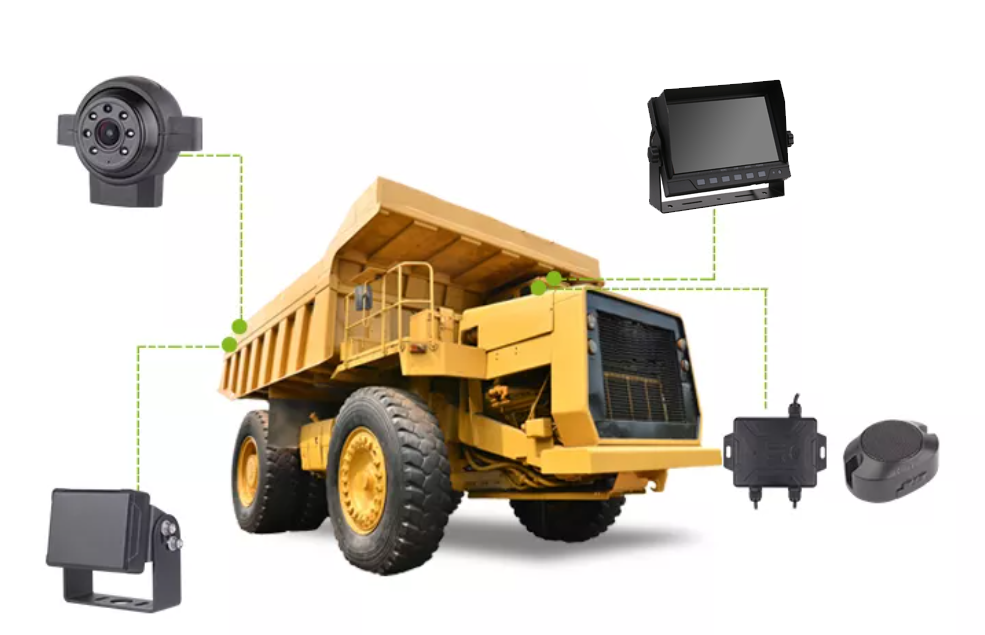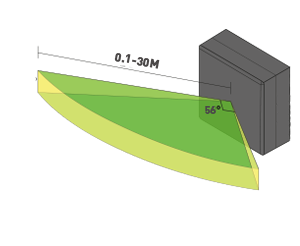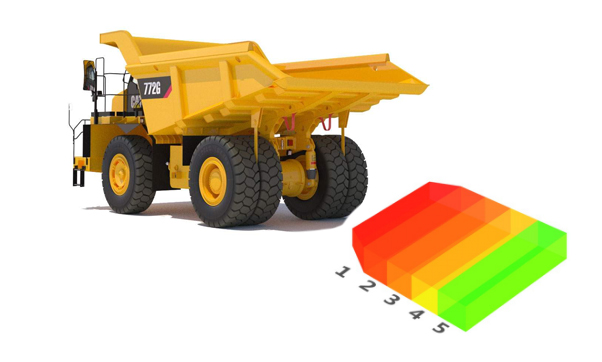 Accurate Detection of People and Objects
The RadarCam® radar system uses millimeter wave technology to transmit millimeter waves and receive the reflected signal from the target. After calculation, the relative distance, speed, angle, and direction of movement between the car body and other objects can be quickly and accurately obtained.
Mud splash, rain, snow, unexpected temperature fluctuations, or falling leaves have no effect on the identification process, which means drivers can do their duties more quickly and effectively.
Smart Alerts with Camera Vision and Radar
It combines radar signals and camera images. In addition to the acoustic signals and camera pictures, the display has an overlay that keeps flashing quickly to warn the driver.
This configuration guarantees that drivers have a comprehensive vision of their surroundings, giving them the peace of mind that they will be able to work more safely.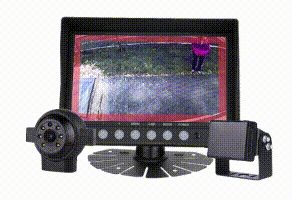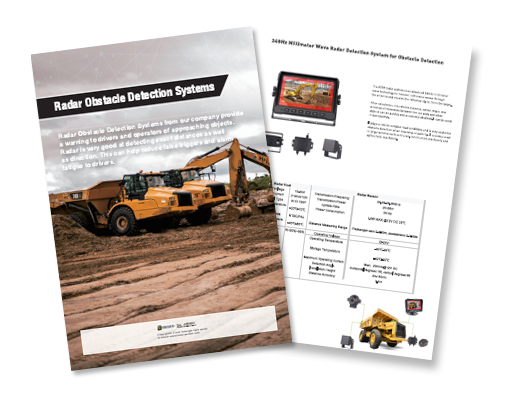 More information
Enhance safety with Kocchi's camera monitor system. Contact us for more information about the active system RadarCam. Or check our Dealer Page to join our dealers network.
Discuss your next project with us
Do you have a project or installation? Whether you are looking for standard camera system to suit your needs, or specialized radar camera system to solve unique challenges, we can help.
We're always happy to talk through your ideas and requirements. Ready to talk about your next project with us?
Still looking for something?