COMMERCIAL GRADE FOUR-CHANNEL

4G LTE FLEET DASHCAM
Built-in 4G LTE connectivity makes connecting to the Cloud hassle-free.
Built-in one front facing Full HD 1080p camera. And you can connect up to three cameras to provide fluid videos of both sides and back of your car at a wide view angle.
Sony WDR imaging sensors—a benchmark in video clarity under low light—equip both front and rear cameras, so whether you are driving or parked, crucial details are captured perfectly.
LTE-connected, WI-FI AND GPS ALL BUILT-IN
Speed: Speed statistics will be on the video (can be turned off in the settings).
You may choose to display speed in Kilometers per Hour (Km/h) or Miles per Hour (MPH) (Mph).
Location: Use the App or PC software's Map function to see where your car is.
Connect your dashcam to the internet through Wi-Fi or the cloud
You may connect to your dashcam system over Wi-Fi using a smartphone or tablet.
LTE allows you to access your dashcam system through the cloud from anywhere, at any time.
4G LTE DASHCAM T1
HD 130° wide-angle lens on the front-facing WDR camera

The optional 3 additional cameras can be connected

Dual record mode (continuous + event)

Built-in microphone for audio recording

Built-in speaker for audible driver alerting and communication

Connects directly to vehicle ignition power; automated operation

Tamper-proof design

Up to two SD Card slots

GPS data records and transmits continuously to provide location data, vehicle speed and accurate time/date

Adjustable resolution and frame rate

Built-in G-shock and gyro sensors

Alarm I/O for triggering events and recording (i.e., door open, lights on, horn, etc.)

Wide voltage input: 8-36V DC

File Size: 1.04MB
See our Dash Cams for commercial fleets in Action
Our gps dashcam platform gives you complete visibility of your operations with driver / road-facing footage and a fully-equipped dash cam with GPS tracking interface.
With just the click of a button you can pull up media of your drivers and vehicles, see their location and even stream their trips in real-time.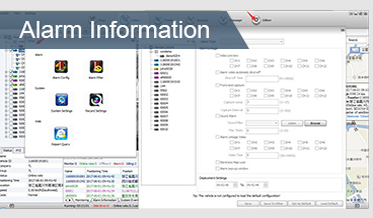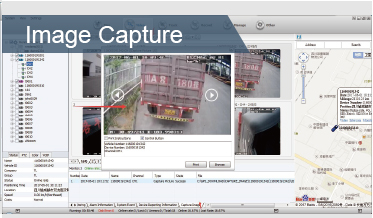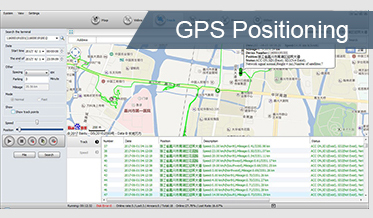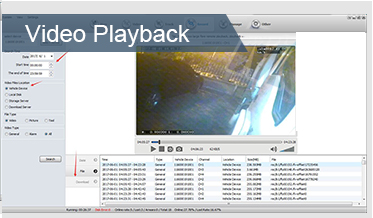 LONG RECORDING HOURS
Dual SD Card Slots
MULTIPLE VIDEO CAMERAS
Up to 4 channels
OUTSTANDNG QUALITY
Full HD 1080p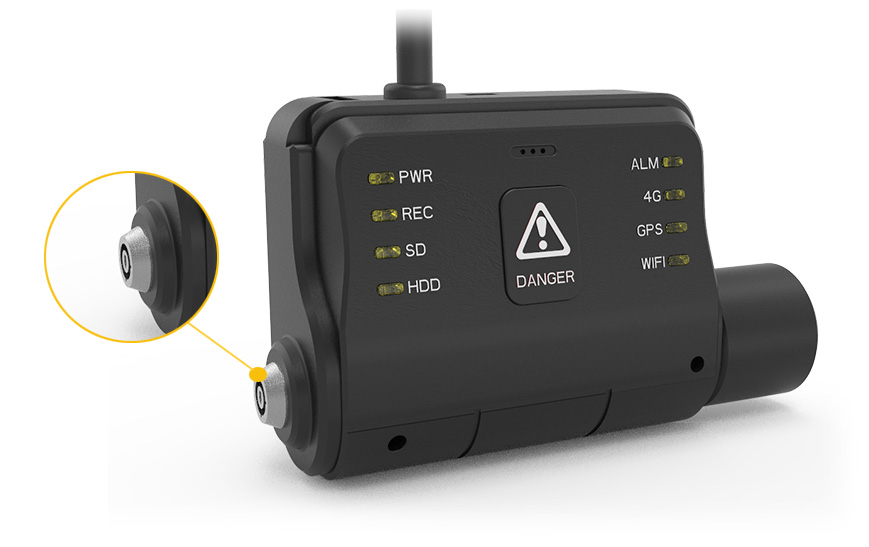 TAMPER-PROOF DESIGN
The tamper-proof lockable design is a secure attachment that prohibits physical access to the microSD card slot and the SIM card slot, which greatly decreasing the danger of data tampering.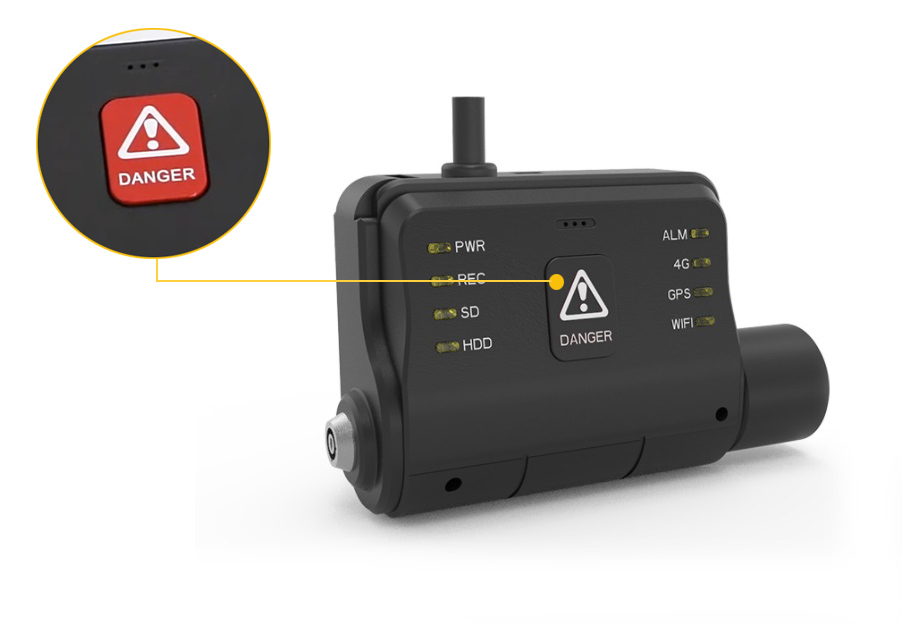 BUILT-IN PANIC BUTTON
The Panic Button is built into the dashcam which allows drivers to notify fleet management in the case of an emergency or potentially dangerous scenario. When pressed, the button quickly sends an alert to management with video footage that has been collected.
Notifications of Emergencies
When the Panic Button is pressed, the administrator receives automated notifications with the exact GPS coordinates of the car through the software dashboard, allowing them to take rapid action to assist the driver.
Improved Alerts
Never miss a driver communication opportunity with the Panic Button. Alerts generated by the Panic Button may be set to show a red banner in the dashboard, calling attention to an urgent occurrence immediately.
1080P WDR ENABLES BETTER IMAGES
The pictures of the front-facing 1080P WDR camera are significantly crisper and clearer than normal camera images, regardless of whether the vehicle is entering/exiting tunnels or experiencing the shifting of strong/weak light conversion.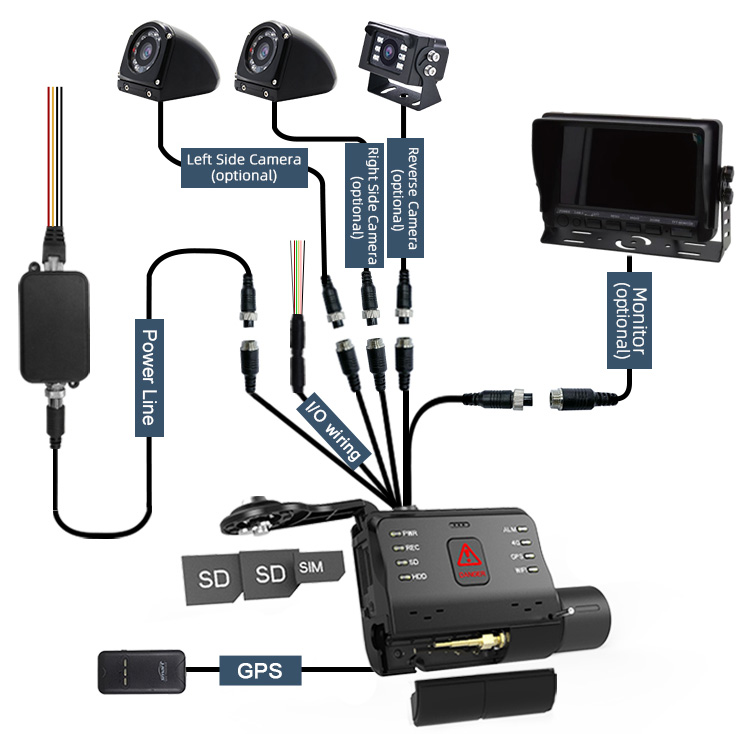 PROTECT YOUR BUSINESS WITH THE FULL PICTURE
This is an advanced commercial grade four-channel Dashcam system that uses superfast 4G/LTE to transfer data 10 times quicker than 3G devices. Commercial vehicle owners can respond swiftly when problems emerge thanks to rapid notice of safety-critical events and real-time location and behavior tracking.
For a crystal-clear video on all channels, the T1 dash cam system supports up to three additional HD cameras connected. Increase driver visibility and safety by simply installing an in-cab monitor to display all cameras images.
A FEW CLICKS AWAY FROM YOUR

DRIVER FOOTAGE
Both the App and PC Viewer software are available for free download and use.
They make it simple to alter your T1 Dashcam setup settings and navigate through your recorded videos.
Connect to your T1 Dashcam over Wi-Fi/4G to access files and examine real-time Live View for easy setup and placement of your dashcam with the App too. Check the Cloud page for more information.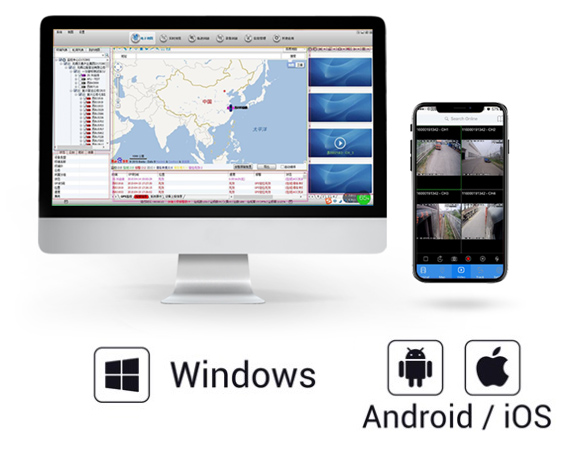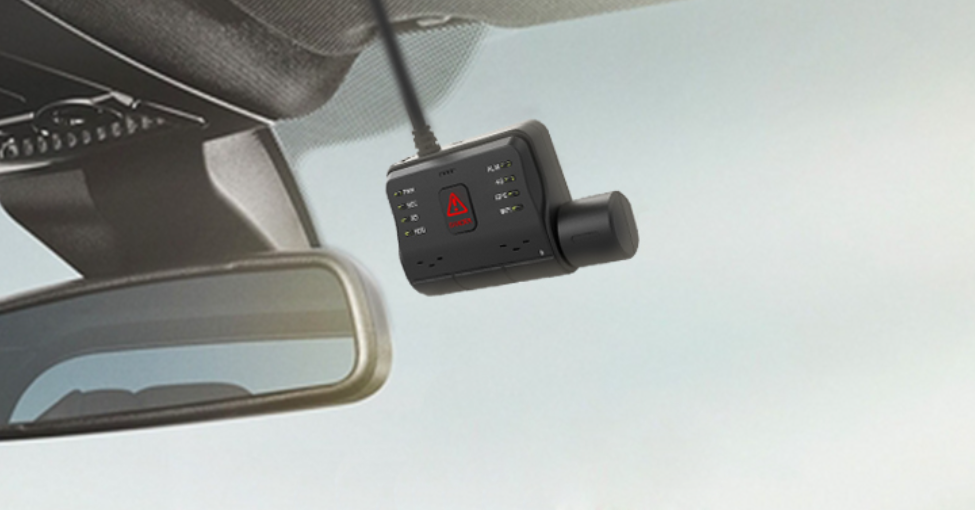 Super Mini. Flexible Installation
Tiny in size, this Dash camera can be mounted to windshield of the vehicle via 3M VHB Heavy Duty Adhesive.
Frequently Asked Questions
SIMILAR PRODUCTS
Mobile DVR – HDVR9804P

Kocchi's

2022-02-18T12:19:05+08:00

Mobile DVR – HDVR004

Kocchi's

2022-03-28T13:31:33+08:00

Central Management Software

Kocchi's

2022-04-18T09:00:42+08:00
Still looking for something?