Commercial vehicle camera systems for mining machines
Kocchi's camera systems for mining machinery and heavy equipment provide the best vision solution for any machine while also increasing safety. Working in the mining industry can be extremely difficult for mining vehicles and miners, so it is critical that machinery be both durable and profitable.
It's important to have a clear picture of work processes and blind spots in order to accomplish this. We create high-quality, professional vision solutions for any situation in order to improve safety, performance, and comfort.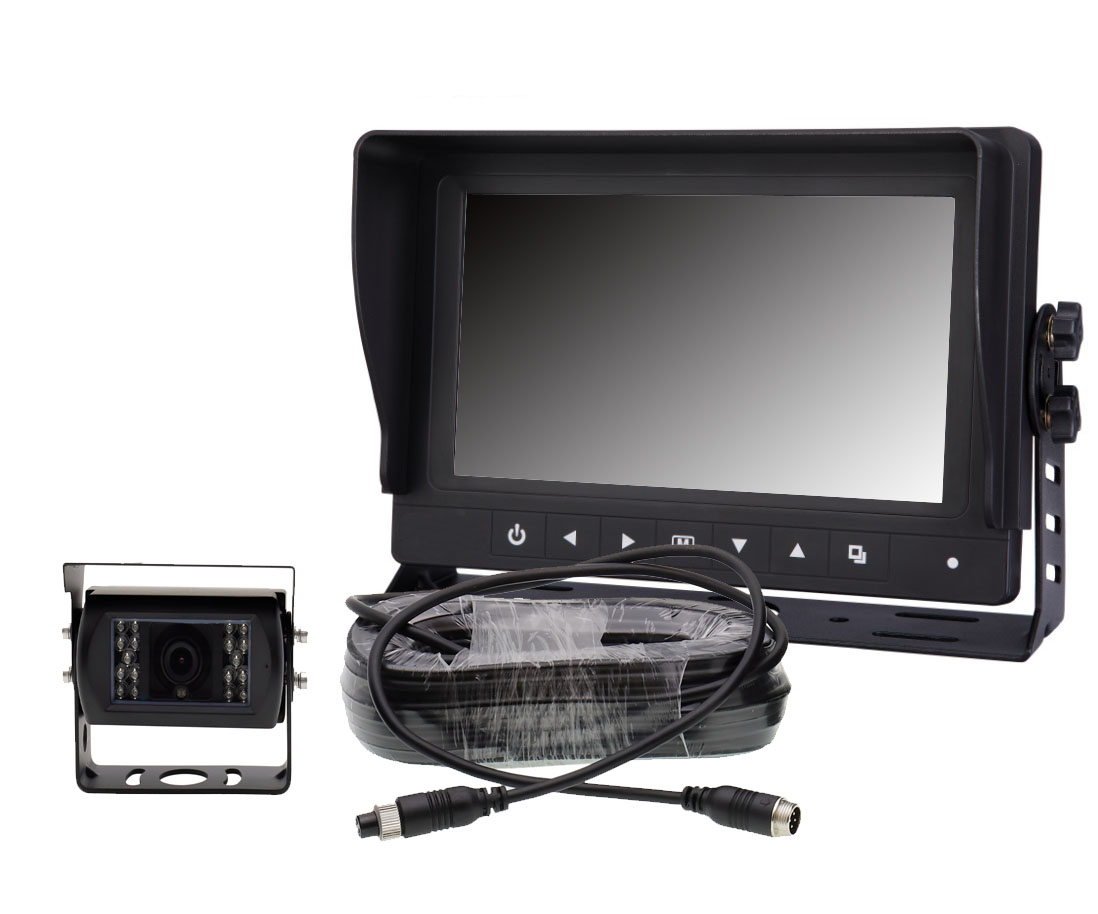 ENCOURAGE SAFER DRIVING PRACTICES

Produce performance improvement video training to drivers
REINFORCE DRIVER ACCOUNTABILITY

Monitor driver behavior and document chain of events
MAXIMIZE OPERATIONAL EFFICIENCY

Optimize efficiency and eliminate delays to make delivery reliable and timely
PROTECT VEHICLE ASSETS

Improve driver visibility that lowers reversing or driving accidents
Rear View
You would obtain a clearer view of the working area to the rear of the mining machine and drive more comfortably while reversing with an Kocchi's Rear View camera mounted on your machine. When reverse gear is engaged, the display in the cab automatically turns to the rear view. You can also choose whether to operate the systemn continuously or manually. Any mining machine can be equipped with the camera system.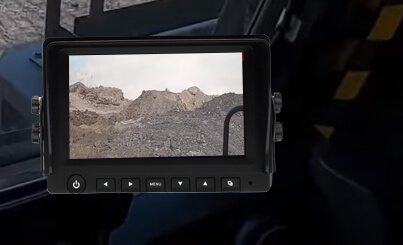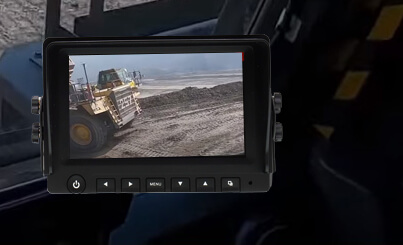 Side View
The driver's view to the side of the machine is restricted when maneuvering and turning. The side view camera allows you to see the area directly adjacent to the rig. Each maneuver is made safer, more effective, and more comfortable thanks to the camera system, which ensures that obstacles and people are still visible. This side view camera can also be used in conjunction with our rear-view camera to improve visibility even further.
Front View
You would have a good picture of what's going on in front of the mining machine thanks to our front mounted view camera. A wheel loader's bucket, for example, blocks your vision, making it more difficult to see the area ahead of the machine. The front view camera sees through these obstructions, giving you a wider view of the machine's surroundings and helping you to operate more effectively and avoid collisions.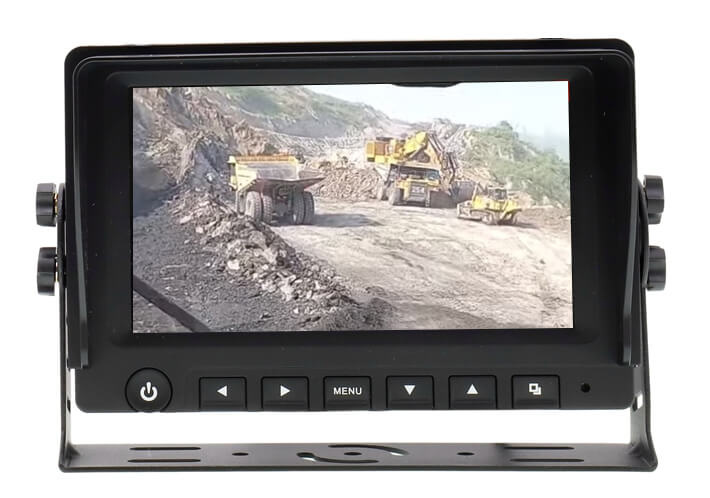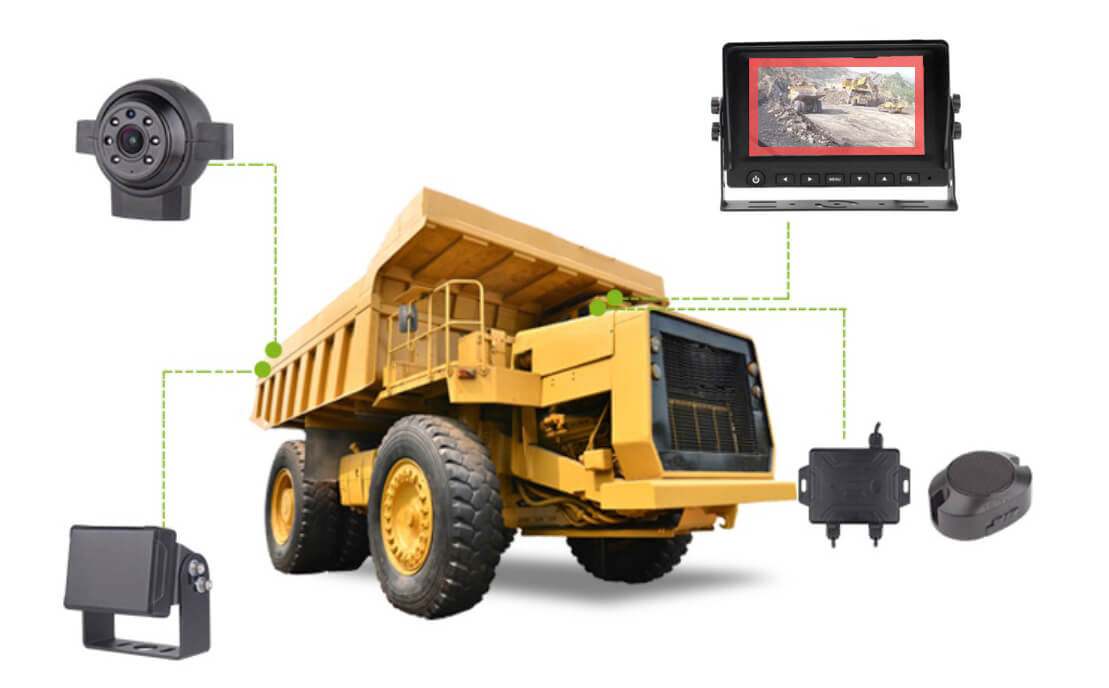 Collision avoidance technology integrated with 24Ghz Millimeter radar & cameras
With mining trucks measuring over 40' (12.5m) long, 25' (7.5m) wide and 18' (5.5m) high, the blind zones on mining equipment are potentially immense—some vehicles can even have full 360° blind zones.
Kocchi's provides solutions that utilize a combination of the latest millimeter radar and camera vision in order to help eliminate costly collisions and vehicle downtime. Detection Range: 0.1~30m. More Info →
Custom Vision Solutions
In addition to the standard vision solutions described above, Kocchi's camera monitor systems can be combined or modified in a variety of ways. For more information about our custom solutions, contact our specialists.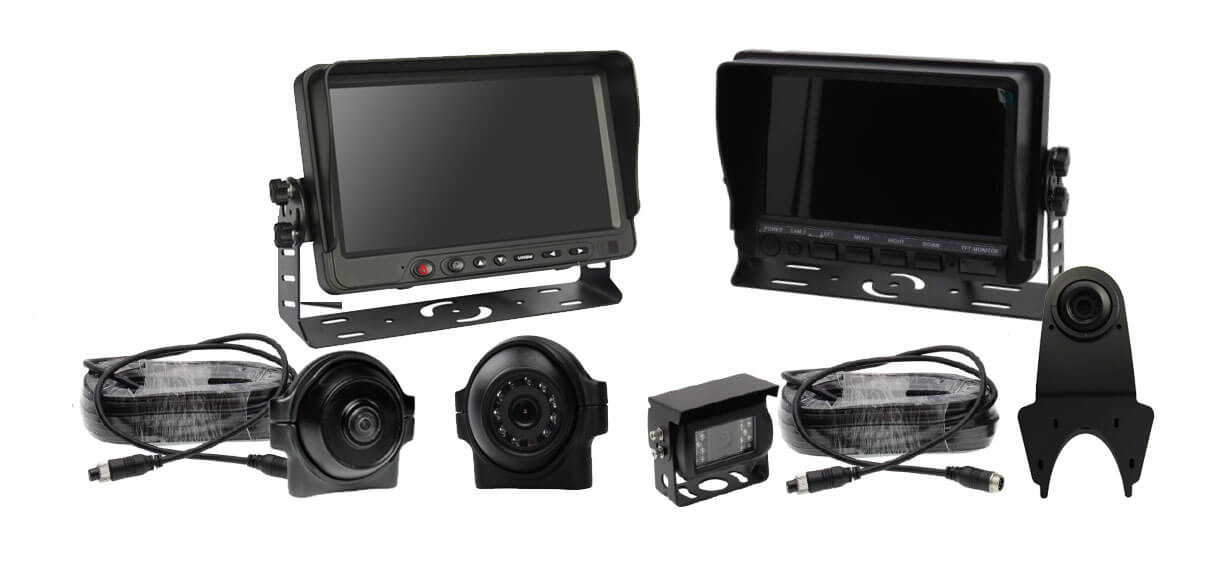 Want to Accelerate Your Business?
More reliable, simple, affordable than any other system in the industry, the Kocchi's® Commercial Vehicle Camera System for heavy equipment offers unbeatable value with an unrivaled combination of features at an affordable price, allowing you to increase safety and reduce liability on more of your fleet's vehicles.