Some benefits of a forklift camera system for 

materials handling fleet

:
Increases Efficiency
A better view would be provided by a forklift camera system, saving time and improving productivity. 2X faster to get your job done with Forklift Cam™ system. On this basis, the forklift camera would help you see an instant payback because of decreased harm and enhanced performance.
Avoid Collisions & Increases Safety
There are several common workplace hazards relate to poor visibility around forklifts that can cause collisions and accidents. It's often due to a bad view of the subject. In a forklift truck, when a load is being carried in the front, the view is blurred because of obstructions, such as cargo, the driver has few points of reference. Choosing to use a camera that fits on forklifts improves the safety of the driver since he/she has clear and visible view of the work area in front of the vehicle. This may minimize the chances of accidents, particularly in places where there are areas that may be blind spots for humans.
Improves Ergonomics
The ergonomically-positioned monitor helps relieve neck strain and eliminates bad neck posture, allowing drivers to look at the road at a comfortable, natural viewing angle. By looking at the image on the display, the driver has a direct view of the fork. This improves your work capacity and your efficiency by reducing your nausea and also assists you in making your muscles less strained.
Model: Forklift Cam™ 772S231M1-10W Digital Wireless Forklift High Definition Camera System | Pin-prick Size
| NO Interference | Quick Installation 
Description
Forklift Cam™ 772S231M1-10W is extremely easy to install and operate, can be used in the front, back or anywhere around the lift truck where visibility is limited. The optional magnetic mount battery pack can be installed quickly to support the wireless camera. This wireless camera system includes HD 7" LCD Display, Rechargeable Battery Pack, and HD 720P Wireless Pin-hole Forklift Camera.
Designed to Improve Product Handling 
Broken and improperly positioned pallets can be spotted before they cause problems. The camera is located in a comfortable eye-level position in the operator compartment. Therefore, operator ergonomics are improved, since the operator does not have to look high at the racking to see the pallets.
The pinhole lens and the associated pin-prick sized opening in the casing reduced the risk of wire mesh crates or pallets damaging the lens.


Suitable Viewing Angle
Equipped with a 51° viewing angle, the system provides a precise view from the fork. The driver sees the left and right-hand forks clearly on the monitor, which ensures the forks are placed in the pallet openings. Use your forklift safely and with confidence!
PRO Grade
We designed this camera with top-grade, heavy-duty

stainless steel 

material to make sure it's fit for any environment and all applications including commercial and industrial use. Mount this camera on your tractor or forklift with confidence – it can take a beating. 10G  Vibration and shock resistance, the camera will hold up to almost any abuse. Bump it and knock it and still find it running perfectly.
Battery Pack – B0137A
This battery pack supports our Digital wireless backup camera system. With a built-in 2600mA rechargeable battery & now supported by a big Magnet base it allows users to easily mount the box to anywhere they thought is convenient. This package system with a battery makes it truly a real "Wireless" solution.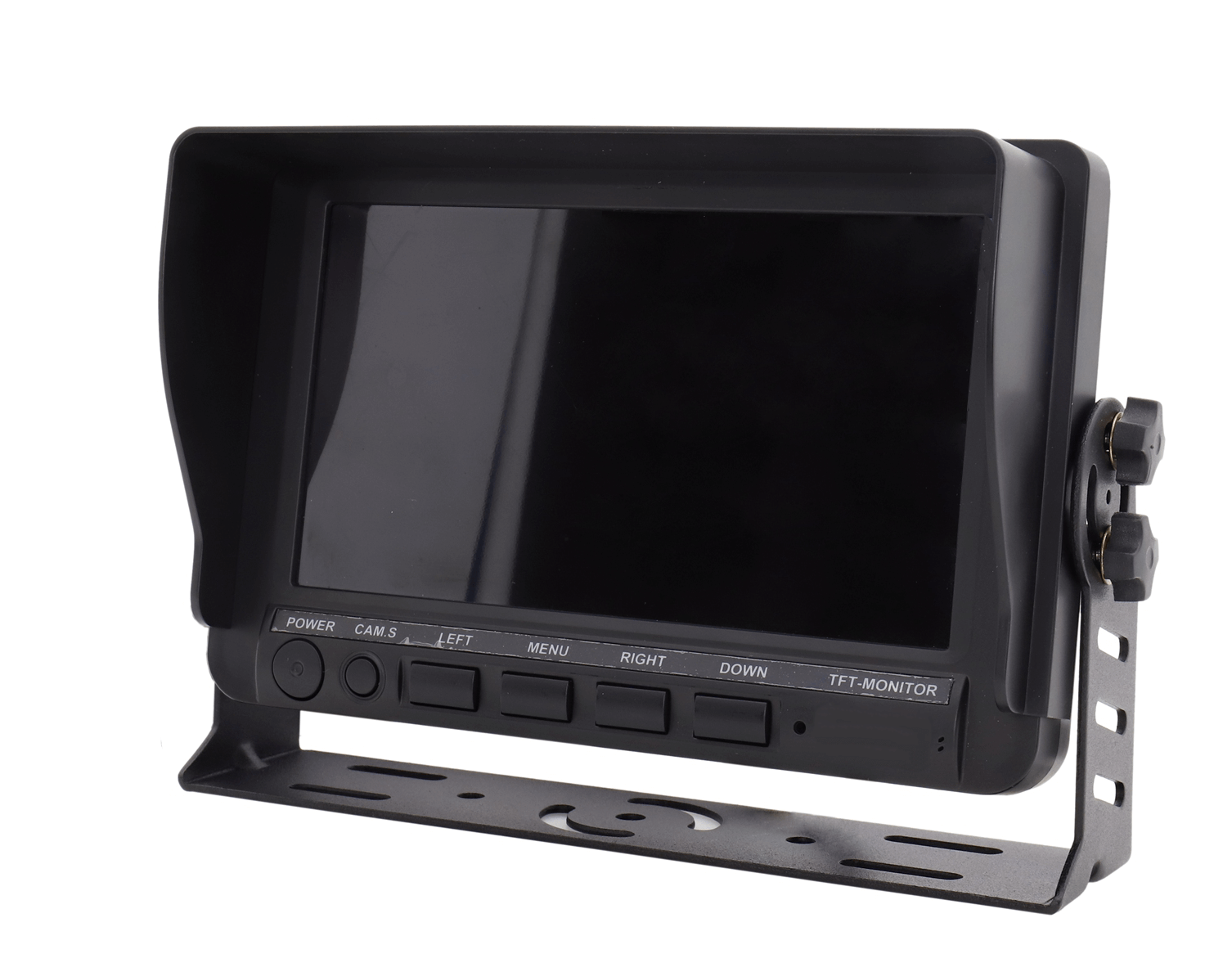 7″ AHD Monitor
772S wireless AHD monitor is a high resolution monitor that is mounted on the frame of the forklift truck's cab. This monitor is suitable for your applications where demand clear images. This monitor is built-in 2.4GHz digital wireless transmitter. And also optional DVR function. Built-in TF card, maximum support 256GB TF card.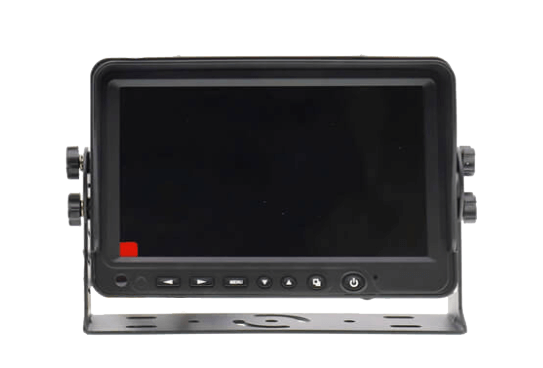 7″ AHD Monitor – Waterproof IP68
755S wireless AHD monitor is a high resolution heavy duty monitor, built for waterproof IP68 protection which can be mounted on the frame of the forklift truck's cab, and it works for any harsh working conditions. This monitor is built-in 2.4GHz digital wireless transmitter.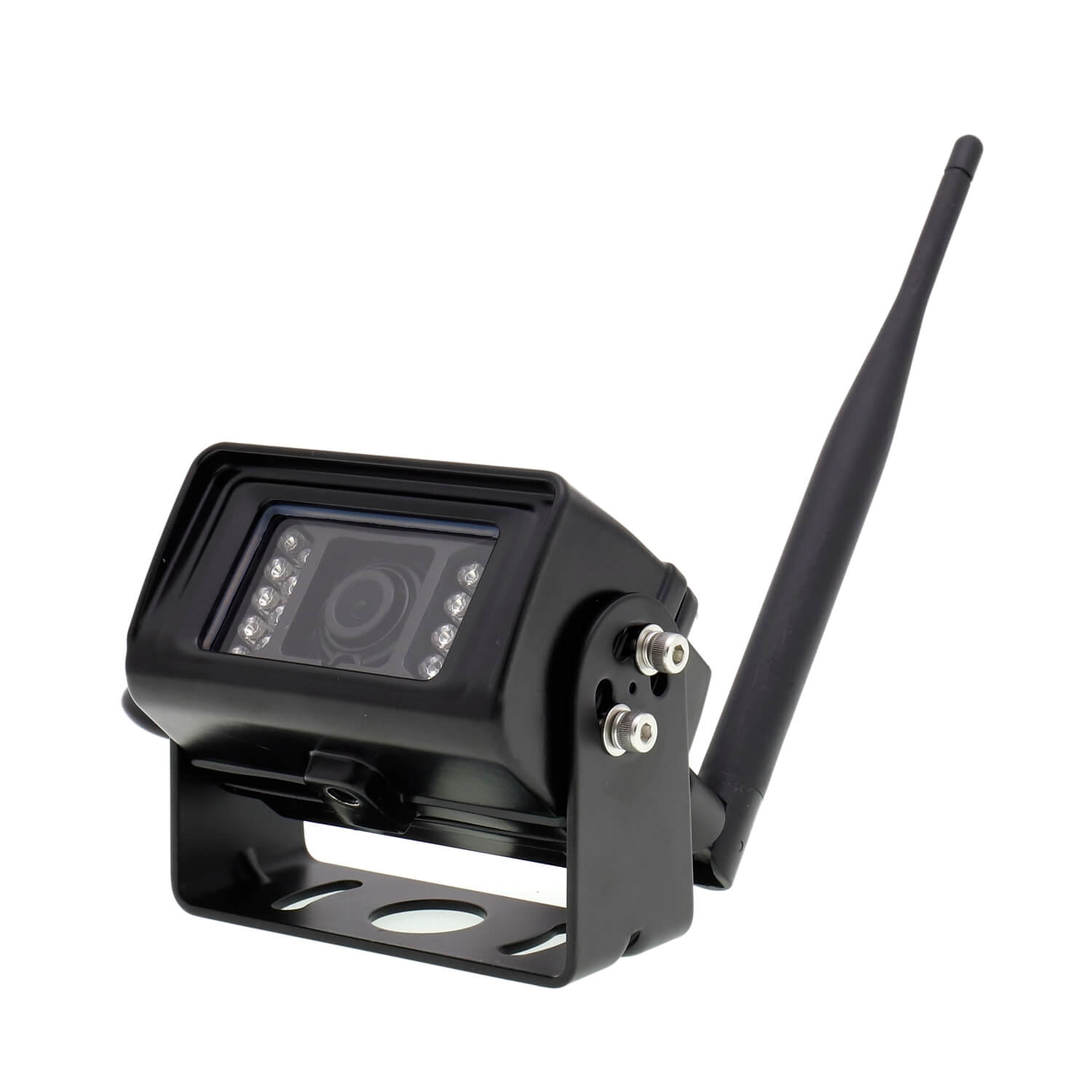 Fork Carriage Mounted Camera
Simply places this camera on or under the fork carriage. This setup would allow driver to see the forks or other attachments clearly, allowing the forks to be posioned more efficiently. with this camera, goods can be picked up or put down on the first try. This wireless forklift camera is good for all models of reach trucks, counterbalance trucks and side loaders.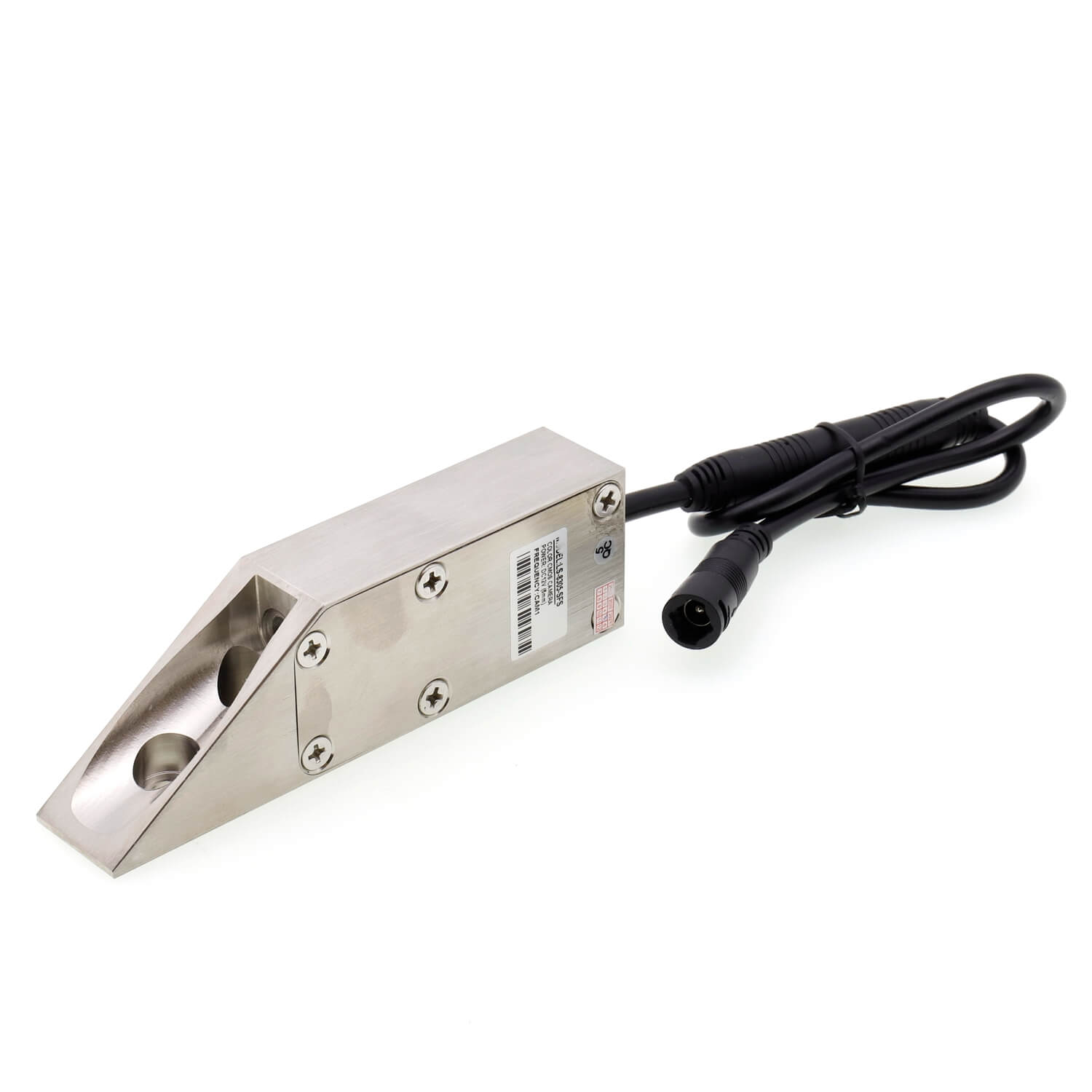 Fork View Camera
This fork view camera would be installed on the inside of the fork. To ensure that the camera doesn't damage when being loaded or unloaded with goods, the housing is wedge and built tough with stainless steel. With the 51-degree viewing angle, the driver sees the left and right-hand forks clearly on the monitor, which ensures the forks are placed in the pallet openings. The optional version of wedge camera is with magnets built-in that can be easily attached to the forks via 6pcs industry strong magnets and it is with Built-in battery as well(no more damages to external battery pack due to wrong placement).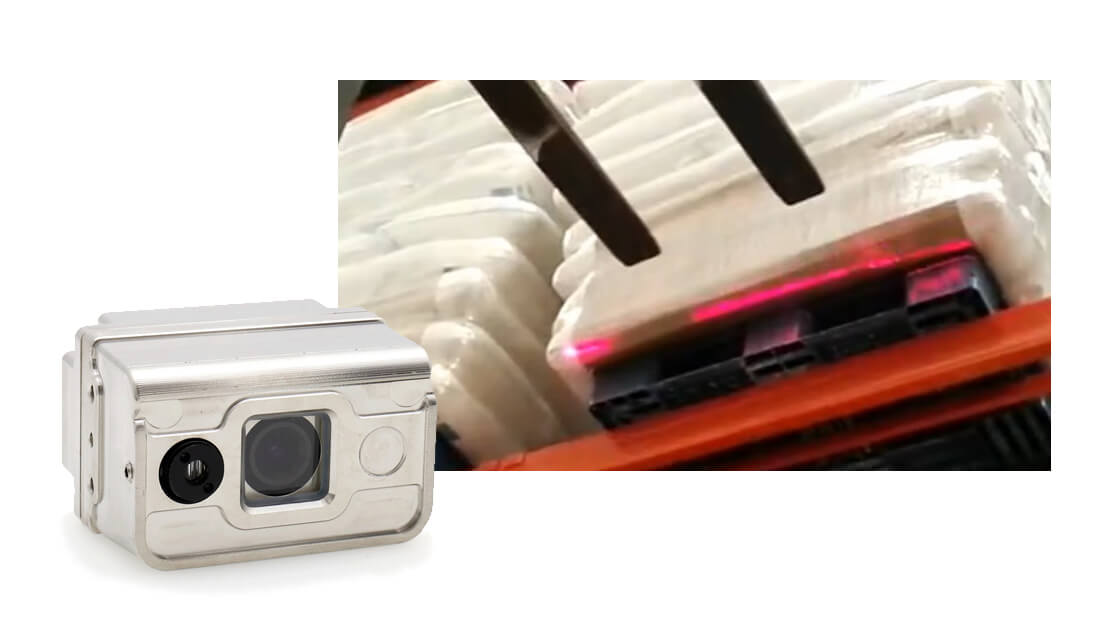 Smart Laser & Camera Combo
Even though your forklift operators are experience and skillful, when it's up high, their vision is limited from the cabin. In this situation, safety and productivity are compromised. With All-in-one Smart Laser & Camera aiming system that always assists your vision and judgment with high resolution camera and laser beam guidance. You will never miss your maneuver ever from now.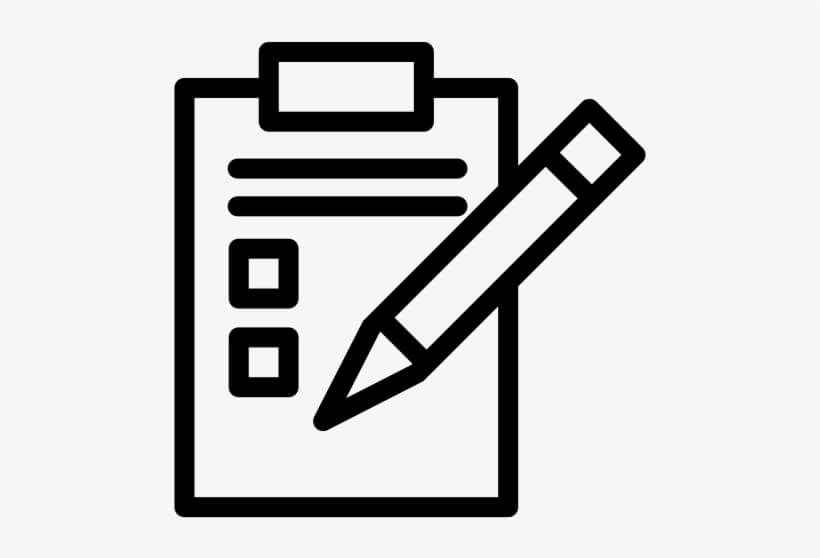 Take a look at some of our latest cases and we are adding them all the time. Here at Kocchi's, we are passionate about safety and love to celebrate our customers success stories so if you have a story that you want to share please get in touch.