Total Solution for All Cranes
Full HD! Wireless!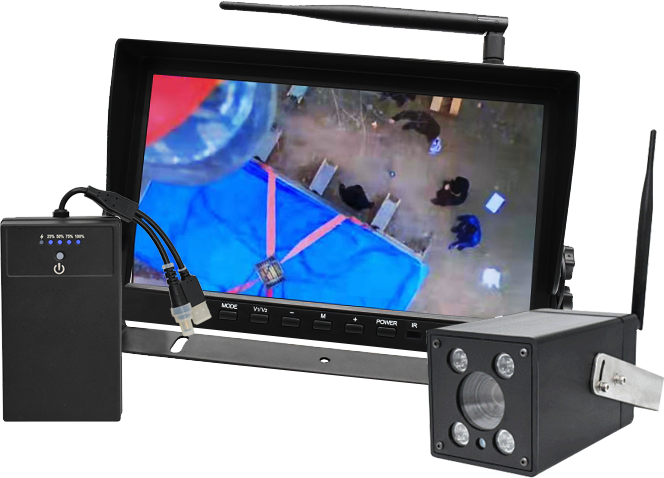 30X Optical Zoom, Max 300m Wireless Transmission, Compact Design, and Flexible Installation. Perfect Fit for Any Cranes.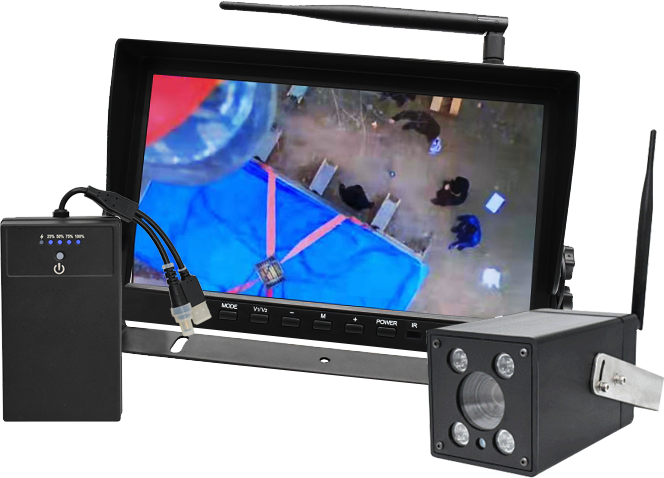 CRANECAM™ Specifications

Avoid Blind Lift Collision Improve Crane Safety
Lift safer and faster with a wireless crane camera system. Get instant visuals confirmation of the load and surroundings inside of the cabin.
Enhance Crane Load View High Durability Design
Built-in 4 high-power infrared lights for night work situation.
Rugged aluminum alloy case for IP69K waterproof and anti-seismic. Unique vertical gravity design with anti-ping steel wire hanging buckle.
Camera with built-in wireless transmitter and SONY optical 30X zoom movement, visual distance 5-200 meters.
Accident-Free Operation, More Productive Lifting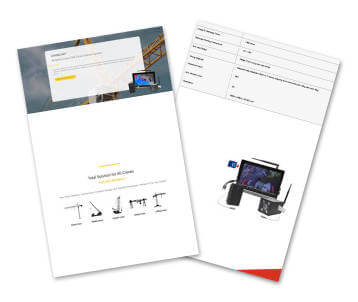 HOW DOES THE CRANECAM™ INCREASE SAFETY?
REDUCING THE HAZARDS – The operator can now see and hear what is going on at the crane block.

REDUCE IMPACTS & COLLISIONS – Allow the operator to respond to any adjustments to avoid any potential accidents before they happen.

IMPROVED COMMUNICATION – Better communication with riggers and signallers.

CONFIRM LOAD SECURITY – Capability to test balance and security prior to beginning the lift.

REDUCING THE BLIND LIFT – Live video footage lets you see and hear what's happening below the hook and around the load.
How CRANECAM™ Works
Wireless Hook View HD Camera

Wide-angle downward camera installed on the hook block for rigging details

Wireless HD 10.1″ Monitor

Live stream HD video feed and recording (Max. 128GB SD Card) inside of the cabin. Recording operation for risk assessment

Quick Charge 3.0 Battery Power Station

30000maH rechargeable battery supports the camera for long hours of continuous operation

With the support of fast charge 3.0 protocol, you can fully charge the battery in just 10.5 hours

Easily Control Your Zoom Camera

Don't need external controller or control device, simple and straightforward zoom control by clicking the zoom button on the monitor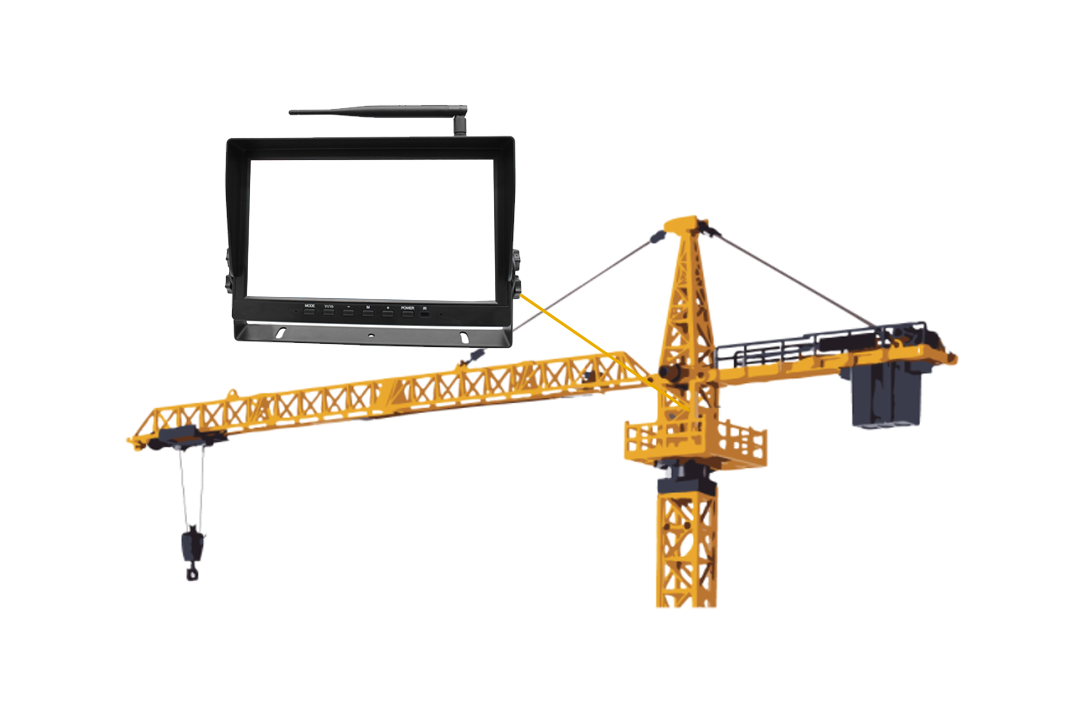 Portable Magnetic Battery Pack
The included battery pack contains a 30000mA rechargeable battery and it's supported by a big magnet base to allow users to easily mount the box to anywhere they thought is convenient.
The battery pack is rugged with 5G shockproof and waterproof IP67. Work about 30 hours without stopping.
Quick Charge 3.0 – Fast charging in just 10 hours!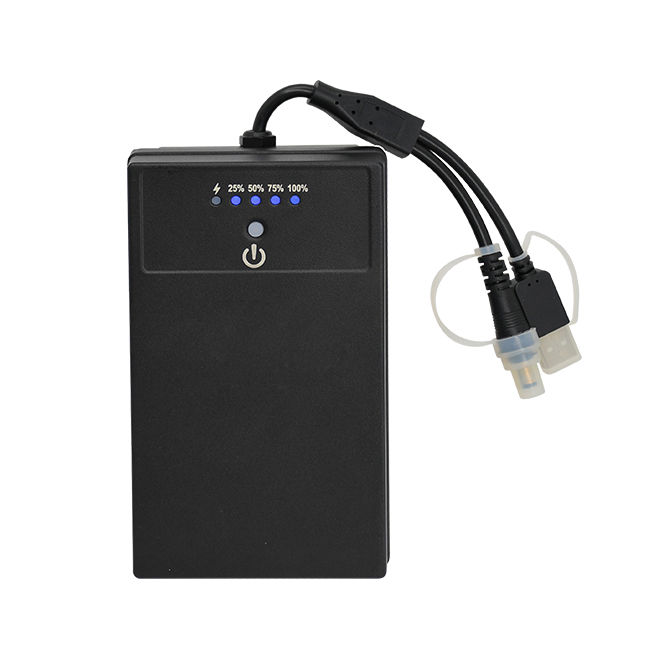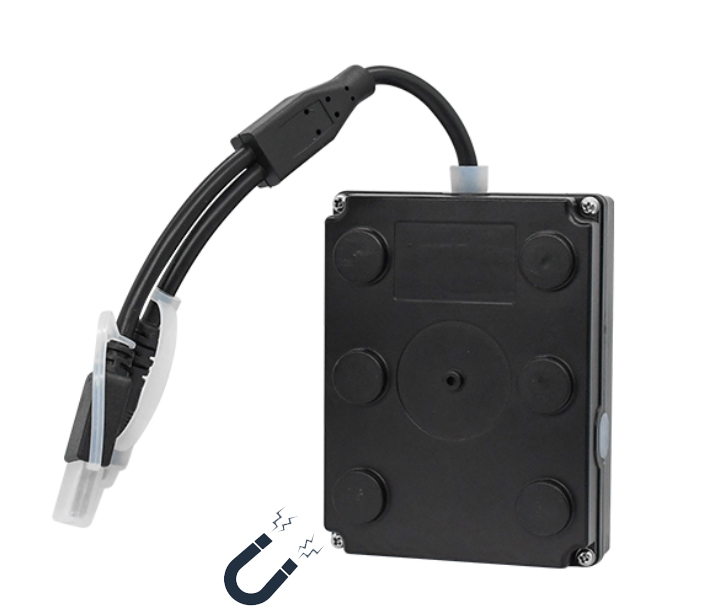 Request a Quote
Interested in becoming a dealer? For a quote, please simply fill in the form below, our service team will get back to you within one business day.
Your personal data will be handled in accordance with our privacy notice. 
Still looking for something?