Camera systems for agricultural machines
For any kind of combine harvesters, chopper or tractors, Kocchi's camera systems for agricultural machines provide the ideal vision solution, increasing vehicle safety. In the agricultural industry, efficiency and creativity are critical, as is ensuring that machines can be used sustainably and produce a high level of production — good visibility is critical here. We create high-quality professional vision solutions for a variety of situations with the goal of improving safety, performance, and comfort.
We work closely with OEMs all over the world to create and produce aftermarket-specific standard and custom camera vision solutions. Our Ag camera monitor systems are designed and manufactured to the highest standards of quality. We follow international automotive standards like IATF 16949 & waterproof IP69K certification.
Kocchi's offers a range of safety solutions that are suitable for all agricultural vehicles and machinery, whether self-propelled or towed.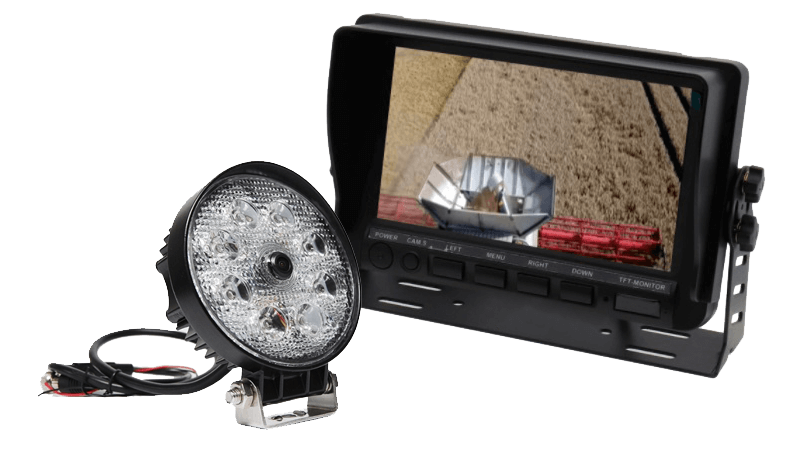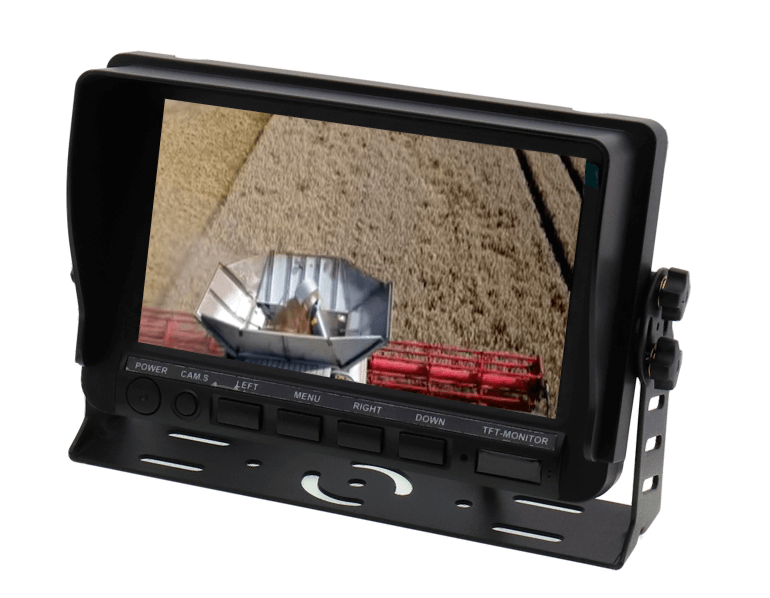 Rear View
Get a clearer view of the working area to the rear of the vehicle and drive more safely while reversing with a Kocchi's rear view camera mounted on your tractor, trailer, or machine. It is automatically switched on as soon as the driver reverses. A rear view camera also offers a view of the machine's work in progress and aids in the attachment and detachment of trailers.
Tool View
When you're in the cab of a machine like a telehandler, material handler, or excavator, your view of the tools you're using is sometimes limited. Tool view cameras have the best exposure for all activities that are out of your direct line of sight since this work is also very precise. Getting a clear view of clamps, tilters, forks, plows, or excavator buckets, for example, would result in significantly reduced running time and improved protection.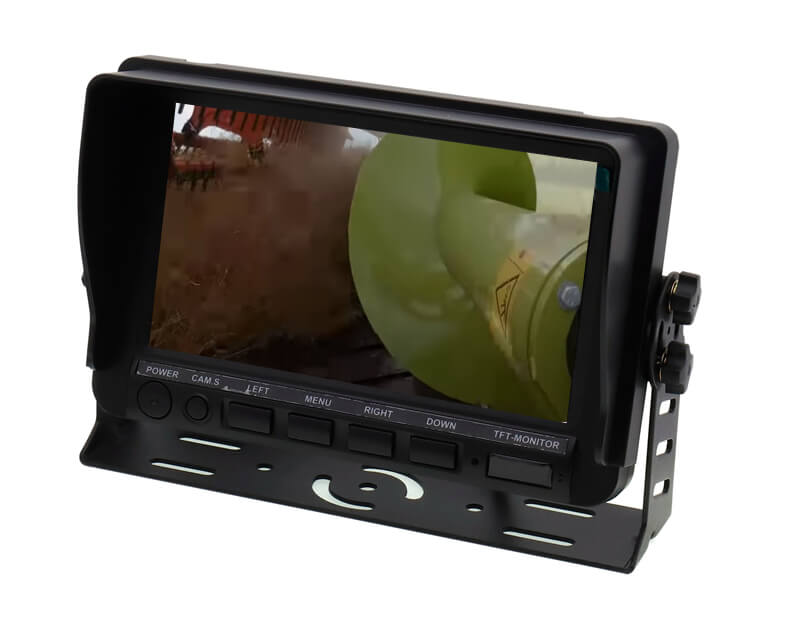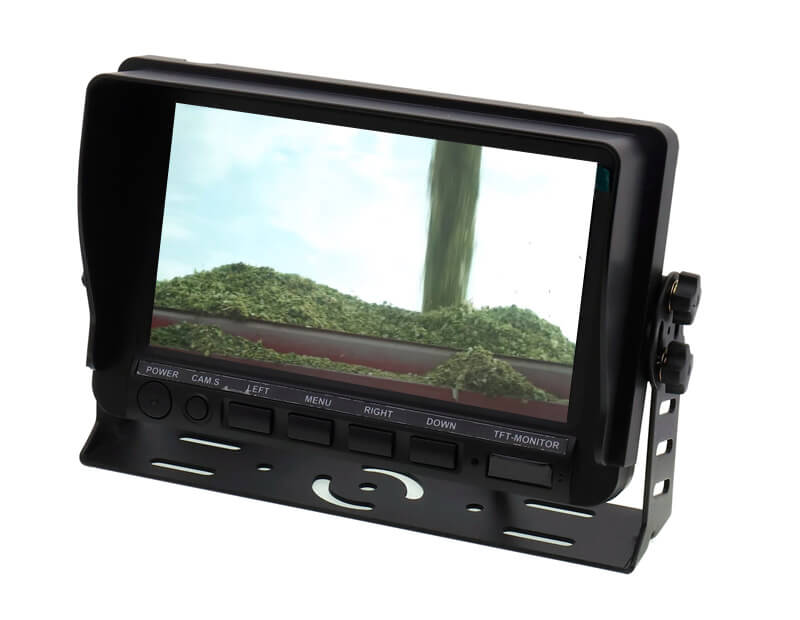 Front View
You could have a crystal clear picture of what's going on in front of the tractor thanks to our front view camera. For example, a tractor's front-end loader blocks your vision, making it more difficult to see the area in front of the machine. The front view camera sees through these obstructions, giving you a wider view of the machine's surroundings and helping you to operate more effectively and avoid collisions.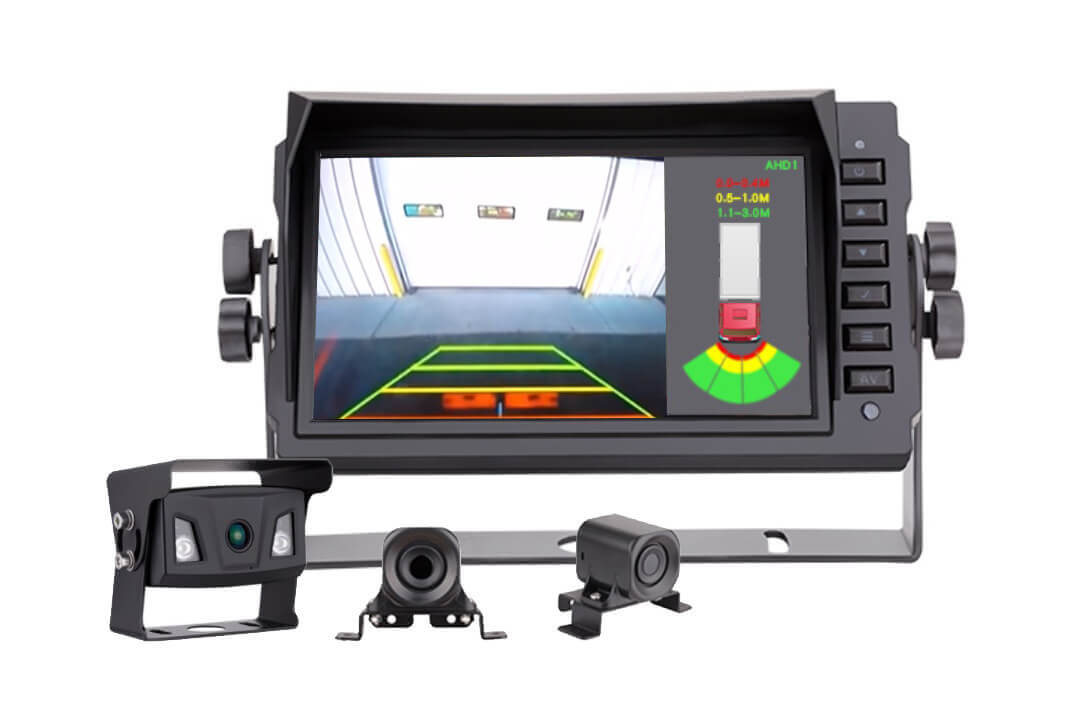 Radar Camera Combo
Drive safely with a camera combined with radars on your tractor or Ag machine. This camera & radar system has sensors that send out sound signals and graphic overlays to alert you to potentially dangerous situations. Multiple sensors may be added to the combo system to identify potentially dangerous areas around the rig, for example.
Custom Vision Solutions
In addition to the standard vision solutions described above, Kocchi's camera monitor systems can be combined or modified in a variety of ways. For more information about our custom solutions, contact our specialists.