Commercial agriculture camera systems for agricultural machines
For any kind of combine harvesters, chopper or tractors, Kocchi's Ag camera systems for agricultural machines and Ag equipment provide the ideal vision solution, increasing vehicle safety. In the agricultural industry, efficiency and creativity are critical, as is ensuring that machines can be used sustainably and produce a high level of production — good visibility is critical here.
We create high-quality professional Agriculture equipment camera systems for a variety of situations with the goal of improving safety, performance, and comfort.
AGRICULTURE CAMS
Agriculture Camera Systems
Because of the numerous benefits they bring, camera systems are fast becoming widespread in the agricultural sector. There will be no more grain cart overloading or getting out of the tractor to connect to equipment.
They may also be used to look behind big machinery, monitor baler knotting, planter seed drops, and a variety of other tasks.
The cameras allow farmers to continue farming safely and independently.
Depending on the type of work you are doing, you may wish to install a one, two or three camera system for your tractor.
Kocchi's Agriculture camera monitor systems are designed and manufactured to the highest standards of quality.
When operators use a full Ag backup camera system designed specifically for heavy agricultural machinery, efficiency increases. If you own a small or large farming operation, vision protection is critical. Our extensive wireless Ag wireless camera system consists of one or more cameras connected to a high-tech display, secure wiring, weatherproof harnesses, corrosion-resistant cables, and shockproof mounting accessories.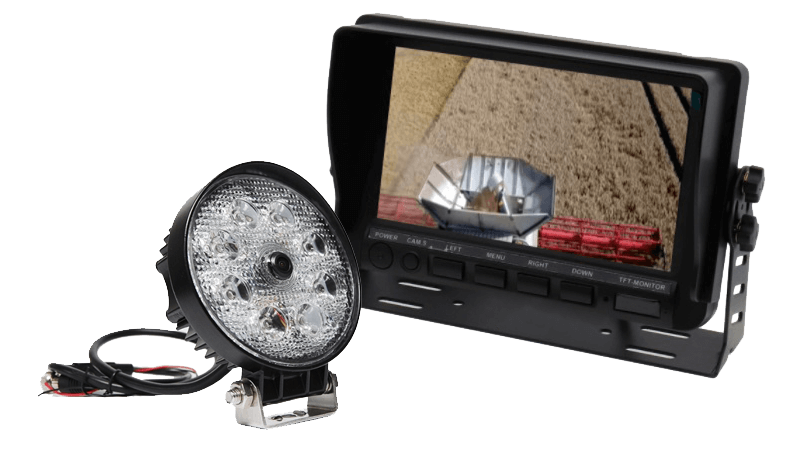 INCREASE SAFETY

See what goes on behind your bulky machines, and operate any machine in greater comfort.
SAVE YOUR TIME

work with greater speed and precision with a camera that allows you to see around, behind, and above the bulk of your large machines.
MAXIMIZE OPERATIONAL EFFICIENCY

With fewer stops and fewer trips, you save diesel. And when you can see critical parts of your machinery, you reduce losses.
PROTECT VEHICLE ASSETS

Improve driver visibility that lowers reversing or driving accidents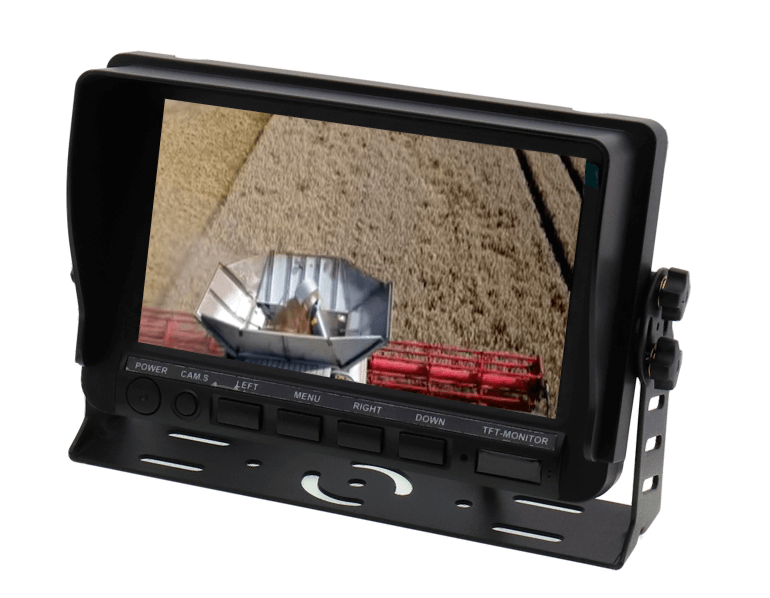 Rear View
Get a clearer view of the working area to the rear of the vehicle and drive more safely while reversing with a Kocchi's Ag rear view camera mounted on your tractor, trailer, or machine. It is automatically switched on as soon as the driver reverses. A rear view camera also offers a view of the machine's work in progress and aids in the attachment and detachment of trailers.
Tool View
When you're in the cab of a machine like a telehandler, material handler, or excavator, your view of the tools you're using is sometimes limited. Tool view Ag cameras have the best exposure for all activities that are out of your direct line of sight since this work is also very precise. Getting a clear view of clamps, tilters, forks, plows, or excavator buckets, for example, would result in significantly reduced running time and improved protection.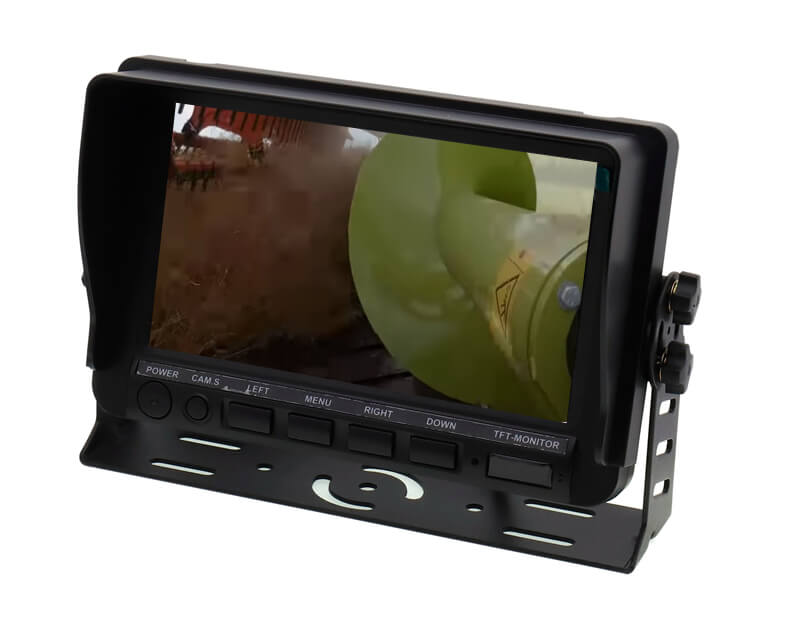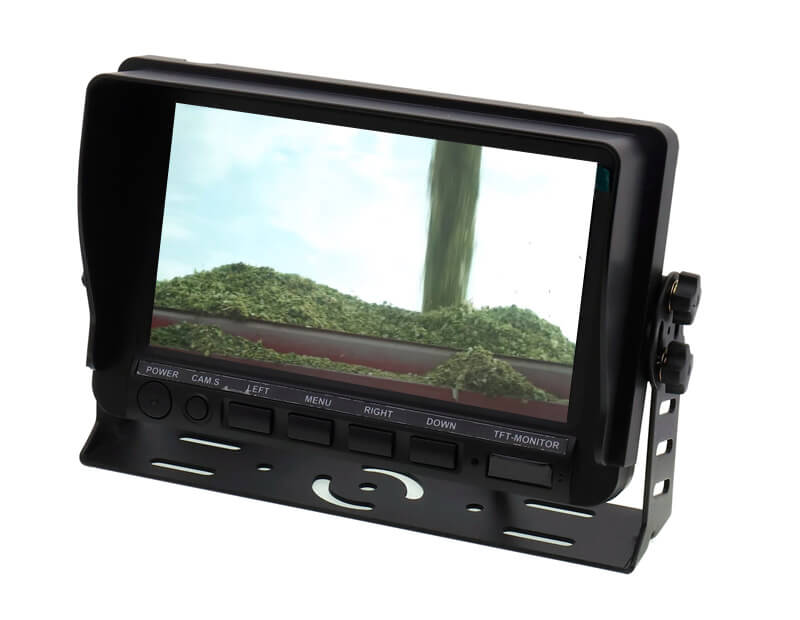 Front View
You could have a crystal clear picture of what's going on in front of the tractor thanks to our front view camera. For example, a tractor's front-end loader blocks your vision, making it more difficult to see the area in front of the machine. The front view camera sees through these obstructions, giving you a wider view of the machine's surroundings and helping you to operate more effectively and avoid collisions.
Split View
For motor vehicles with front attachments, driver's visibility is restricted because of the stem protruding by more than 3.5m. Add two our cameras to the front attachments and you can view two cameras images on a 7″ monitor in split perspective. Discover Solution →
Wireless Ag Camera Systems
Installing a wired camera requires you to make long-term decisions about where you will most need the camera. It also requires a few hours to mount the camera and do the wiring.
With a wireless tractor camera system and battery pack, you don't have to make permanent decisions about placement. Just put the camera where you need it right now. If you switch machines or task, just take the camera with you.
Wireless Multi-Monitor Ag Camera System
This Kocchi's® Digital Wireless Multi-Monitor System is specifically intended for agricultural machinery management (e.g. Farm Harvester Harvesting, Tractor Transport).
One camera can be linked with four monitors at the same time! Supports both manual pairing and auto pairing mode.
Discuss your next project with us
Do you have a project or installation? Whether you are looking for standard specifications Ag camera to suit your needs, or specialized agriculture camera system to solve unique challenges, we can help.
We're always happy to talk through your ideas and requirements. Ready to talk about your next project with us?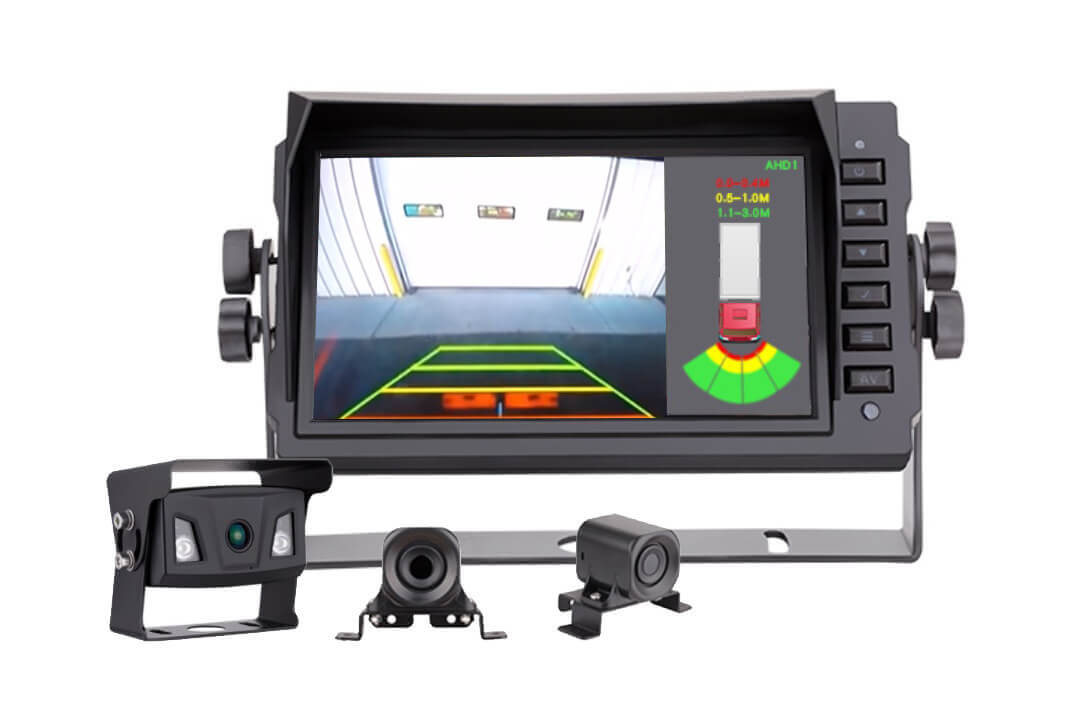 Radar Camera Combo
Drive safely with a camera combined with radars on your tractor or Ag machine. This camera & radar system has sensors that send out sound signals and graphic overlays to alert you to potentially dangerous situations. Multiple sensors may be added to the combo system to identify potentially dangerous areas around the rig, for example.
Custom Vision Solutions
In addition to the standard vision solutions described above, Kocchi's camera monitor systems can be combined or modified in a variety of ways. For more information about our custom solutions, contact our specialists.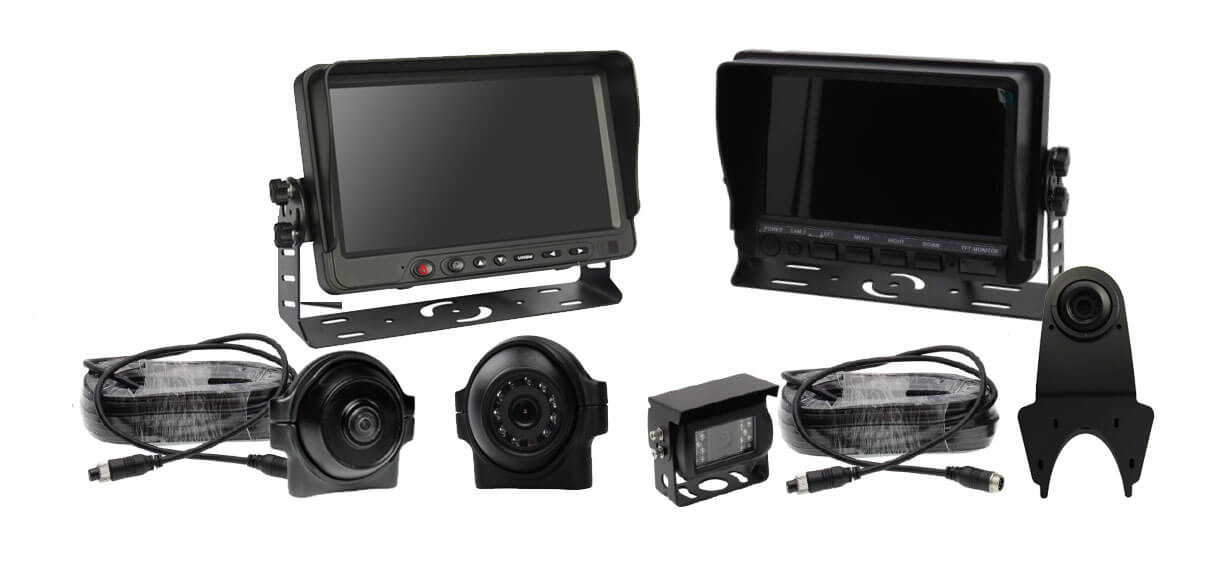 Want to Accelerate Your Business?
More reliable, simple, affordable than any other system in the industry, the Kocchi's® Commercial Vehicle Camera System for agricultural machines offers unbeatable value with an unrivaled combination of features at an affordable price, allowing you to increase safety and reduce liability on more of your fleet's vehicles.