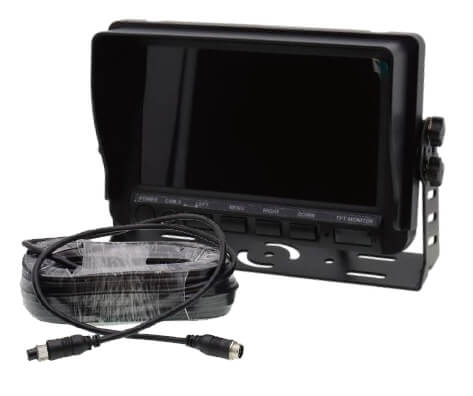 Heavy duty series of LCD car rear view monitors appropriate for commercial vehicls. These backup camera monitors contain heavy duty, durable connections and components including 4-pin locking connectors.
2-4 backup cameras inputs to allow for a a 360° view to the driver. Kocchi's backup camera monitor is designed for heavy duty applications so is ideal for use in commercial vehicles.
Rear view camera images can appear small and can be counter productive if used with the wrong monitor so it is important to select a monitor of the right size and with the correct brightness and features that are required for your application.
Vehicle Monitors Product Listing