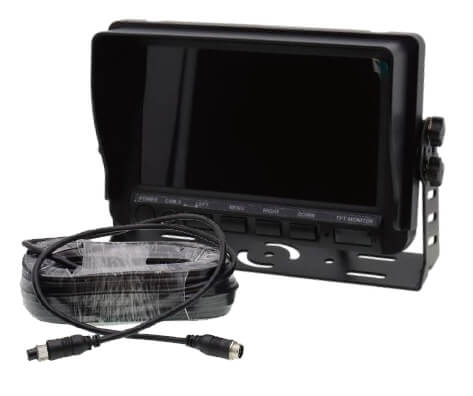 Heavy duty series of LCD car rear view monitors appropriate for commercial vehicls. Our backup camera monitors contain heavy duty, durable connections and components including 4-pin waterproof locking connectors.
Promote driver awareness with an automotive backup monitor specifically designed for larger vehicles. Your fleet drivers will have clear rear views for safe backing with our commercial grade monitors.
Maintain visibility of blind spots and vehicle surroundings with Kocchi's Camera Monitor Observation Systems.
View up to four camera angles simultaneously on digital, color LCD monitors. See up to 45°, day or night, with any system camera. Our heavy-duty monitors are engineered to withstand harsh conditions and rugged, everyday use.
2 to 4 backup cameras inputs to allow for a full 360° view to the driver. Provides split or quad views.
Our commercial vehicle monitors with multiple camera connections allow for toggling between side and rear views for the ultimate coverage.
From color monitors to optional accessories, choose the visual resources that your larger vehicles require.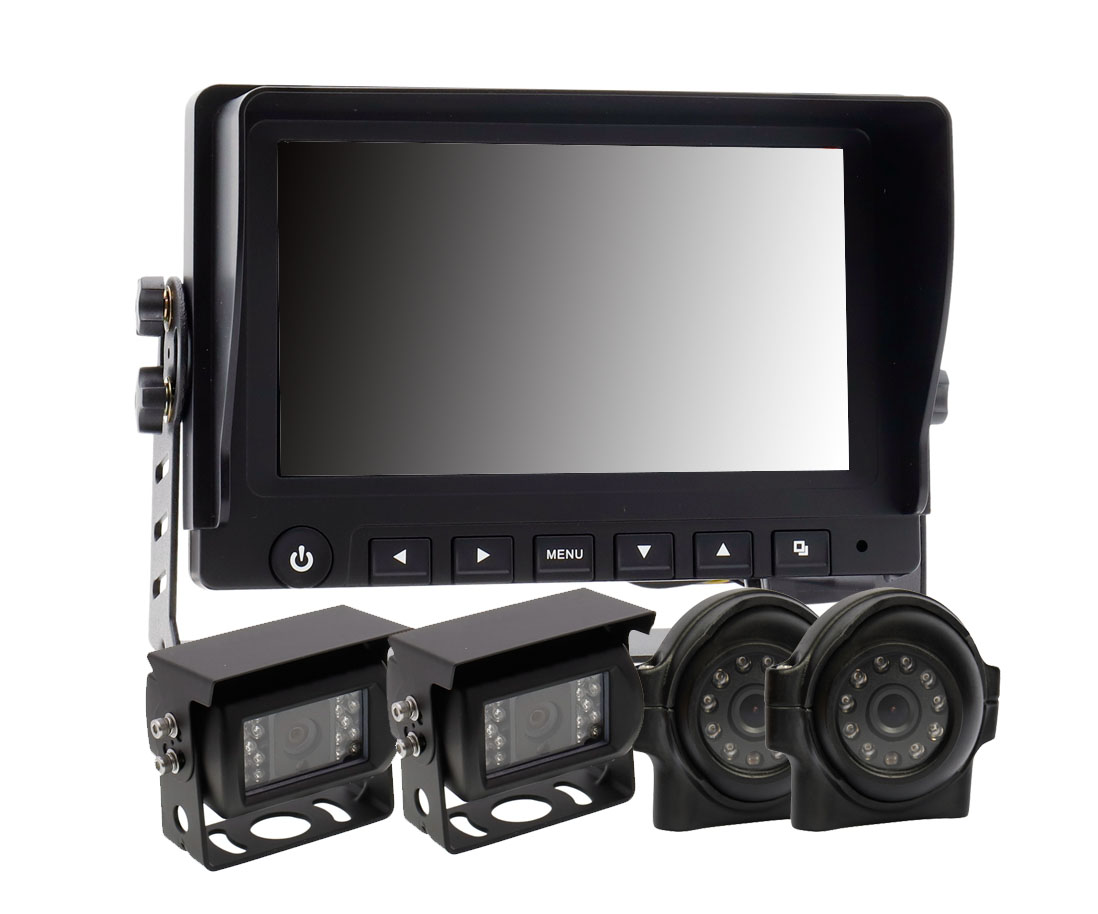 Vehicle Monitors Product Listing
Take a look at some of the most common product
types used by our customers. Need something custom?

Reach out to us

.
Your Manufacturing Partner
To guarantee reliability and quality, our products are extensively tested. In addition to ISO 9001, Kocchi's has implemented IATF 16949: 2016: the quality certificate for the automotive industry. Partner with us today to create new products or alter an existing product for your business.