Commercial backup camera systems for trucks
Kocchi's commercial backup camera systems for trucks and semi trucks provide the ideal vision solution for any type of truck, increasing vehicle safety. Trucks have many blind spots that restrict the driver's view of their immediate surroundings. We develop high-quality professional vision solutions for every situation, with the aim to increase safety, efficiency and comfort.
FULL CAMERA KITS WITH MONITOR, CAMERA & HARNESS AVAILABLE.
REDUCE FINANCIAL THREATS

Creating incontrovertible proof to reject fraudulent claims fast
REINFORCE DRIVER ACCOUNTABILITY

Monitor driver behavior and document chain of events
MAXIMIZE OPERATIONAL EFFICIENCY

Optimize efficiency and eliminate delays to make delivery reliable and timely
PROTECT VEHICLE ASSETS

Improve driver visibility that lowers reversing or driving accidents
Kocchi's commercial truck camera systems assist drivers of utility vehicles of all sizes in moving more safely and efficiently. The driver can see pedestrians and other items in the vehicle's danger zone earlier thanks to extremely durable and sturdy heavy-duty cameras installed. Kocchi's truck camera systems can therefore save lives and reduce costs.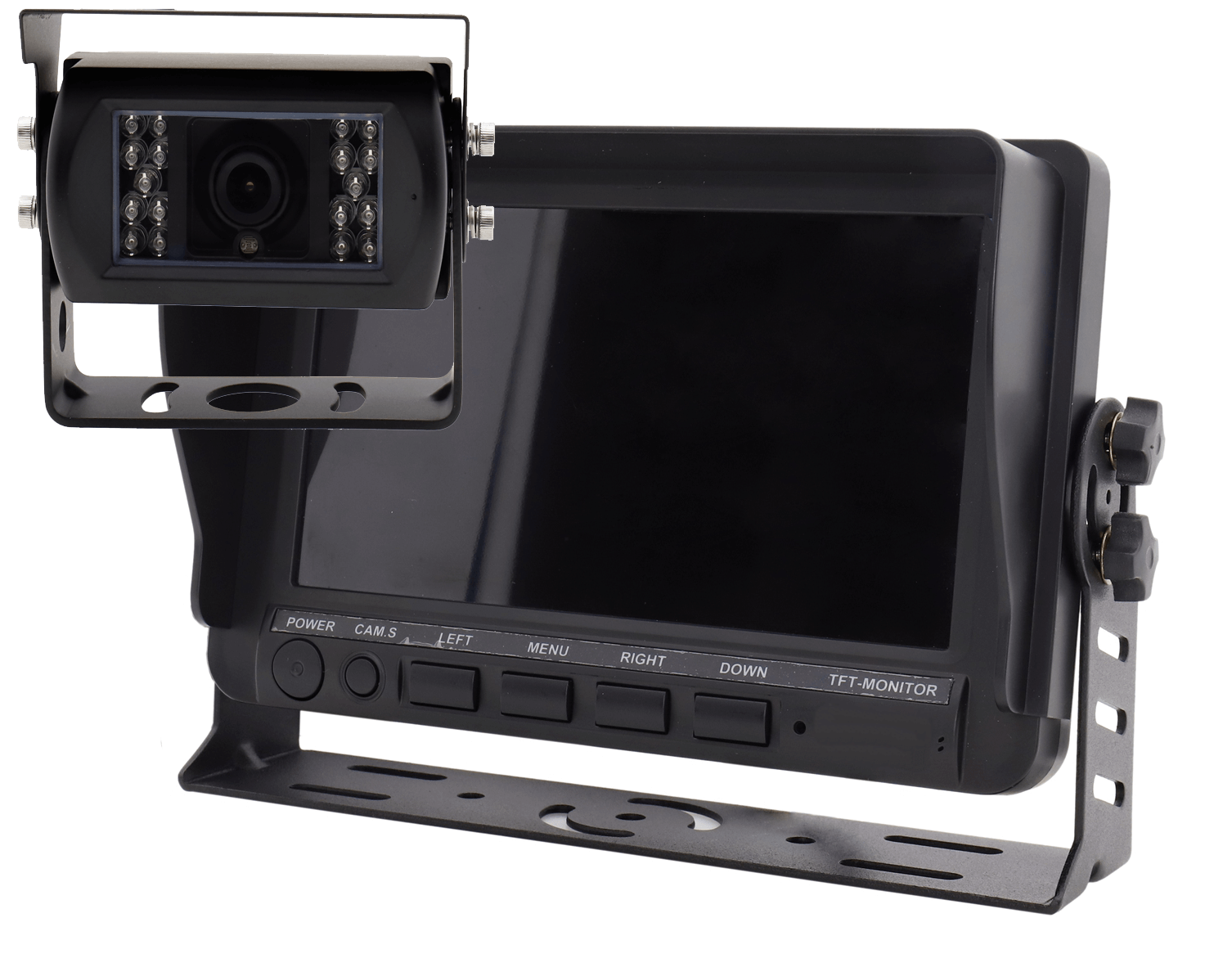 360° Camera Coverage
Each fleet vehicle is outfitted with a long-lasting commercial vehicle camera system that is tailored to your specific requirements. Wide-angle cameras provide 360° of liability coverage both inside and outside your fleet — you'll have the answers you need.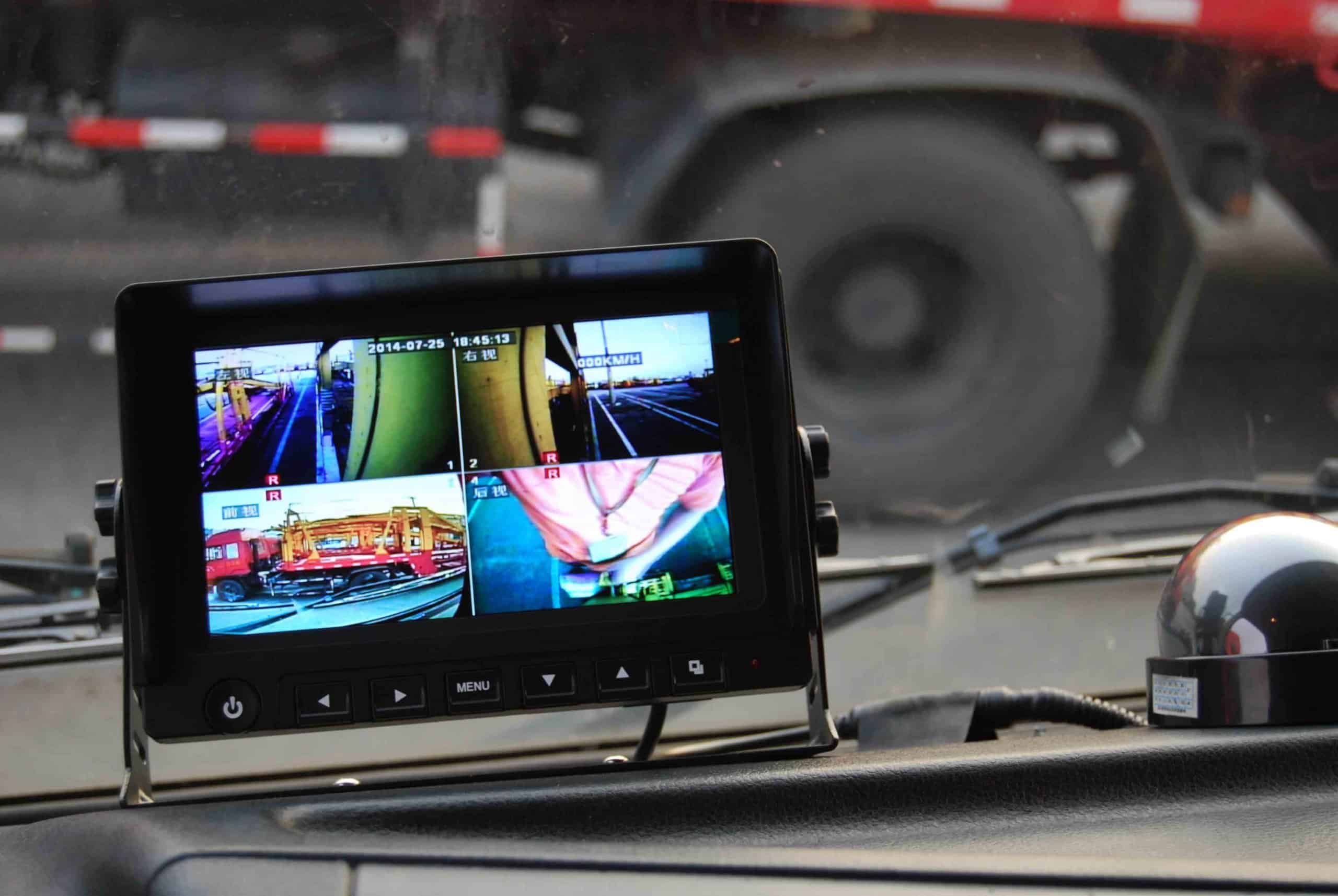 Rear View
Heavy duty trucks take up a significantly larger amount of space than other vehicles, which is why truck drivers need to be as alert as possible when reversing.
With Kocchi's backup camera on your truck, the monitor in the cab automatically switches to the rear camera picture. Also you can choose between continuous and manual operations. Furthermore, the rear-view camera system can be mounted on any truck combination.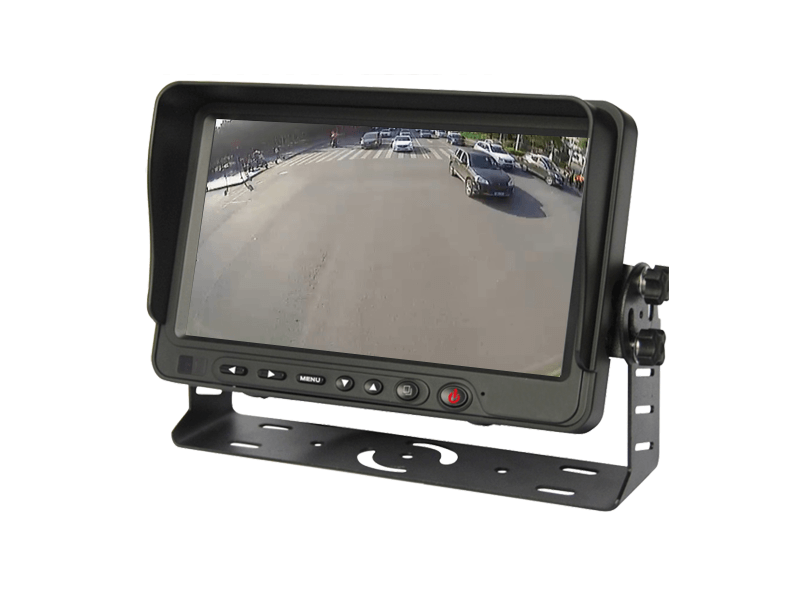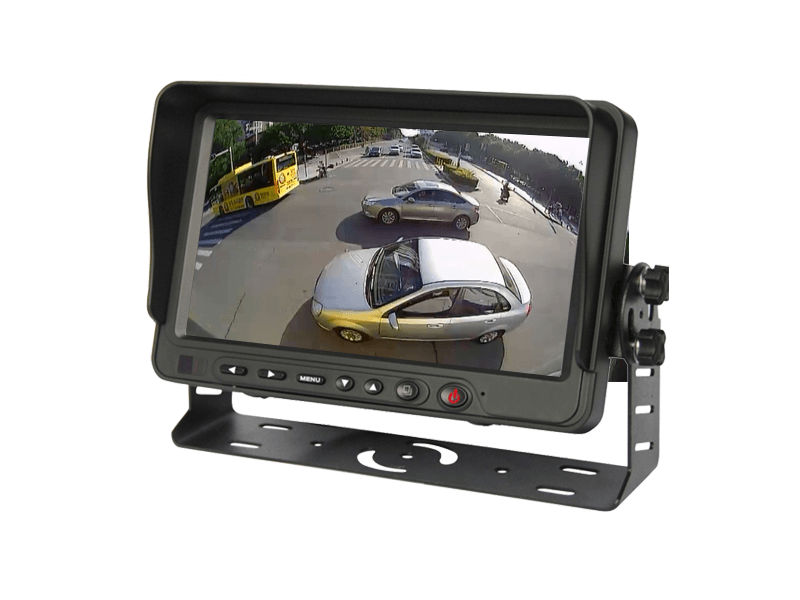 Side View
Truck blind spots are the areas around a semi truck where the truck driver's vision is either gone or restricted. The driver cannot see these areas when they look through a side or rear-view mirror.
With an Kocchi's side view camera, turning or changing lanes can be much simpler. The side of a vehicle or the truck is easy to see and the maneuver is much safe, more effective and more convenient with a side view camera, and road users and obstacles are obvious.
Front View
The windshield and the size and design of the dashboard of a truck contribute to blind spots too. Our front view camera will take the place of your front mirror.
This is a camera that perfectly visualizes the class VI environment, so cyclists and pedestrians can still be seen in real time. You can see blind spots and get a better view of the area in front of your truck with a Kocchi's front view camera mounted on your truck.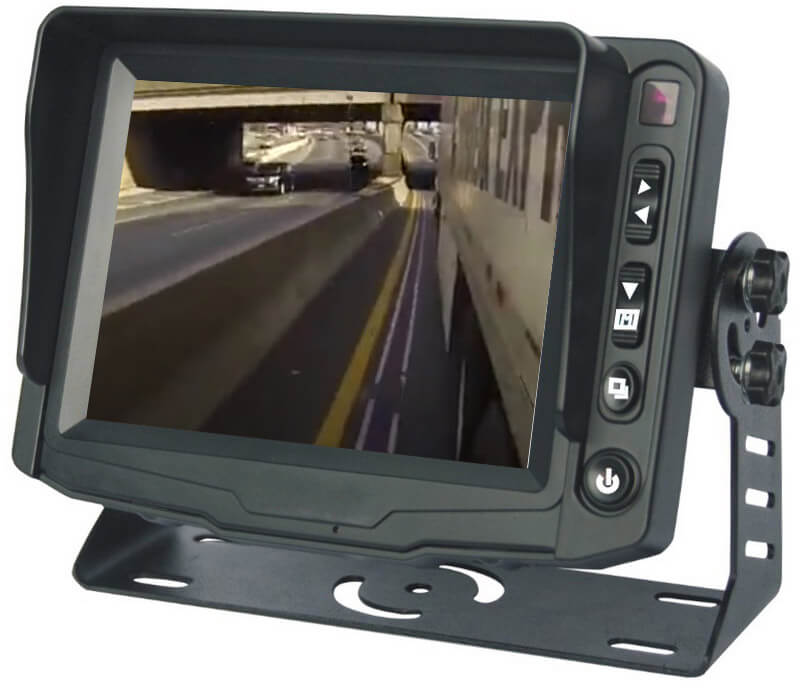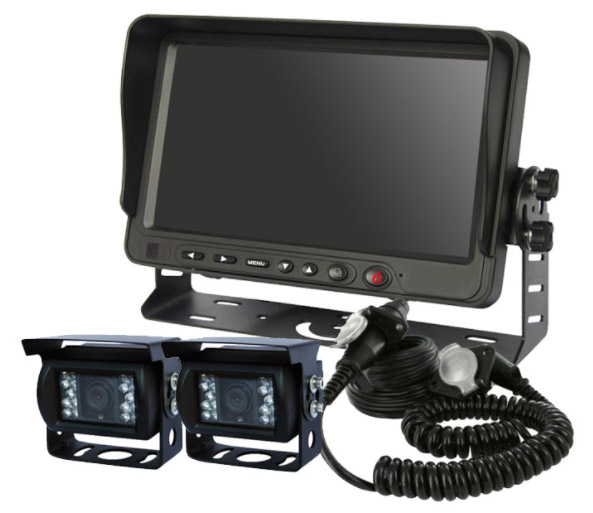 Semi Truck Backup Camera System
A top performing semi truck and trailer hitch camera system streamline the efficient transport of materials and equipment.
A wide angle image of the danger zones behind a trailer can be displayed on an extremely clear monitor using a single trailer camera system.
The camera lens on the rear of the trailer transmits razor-sharp images into the truck cab.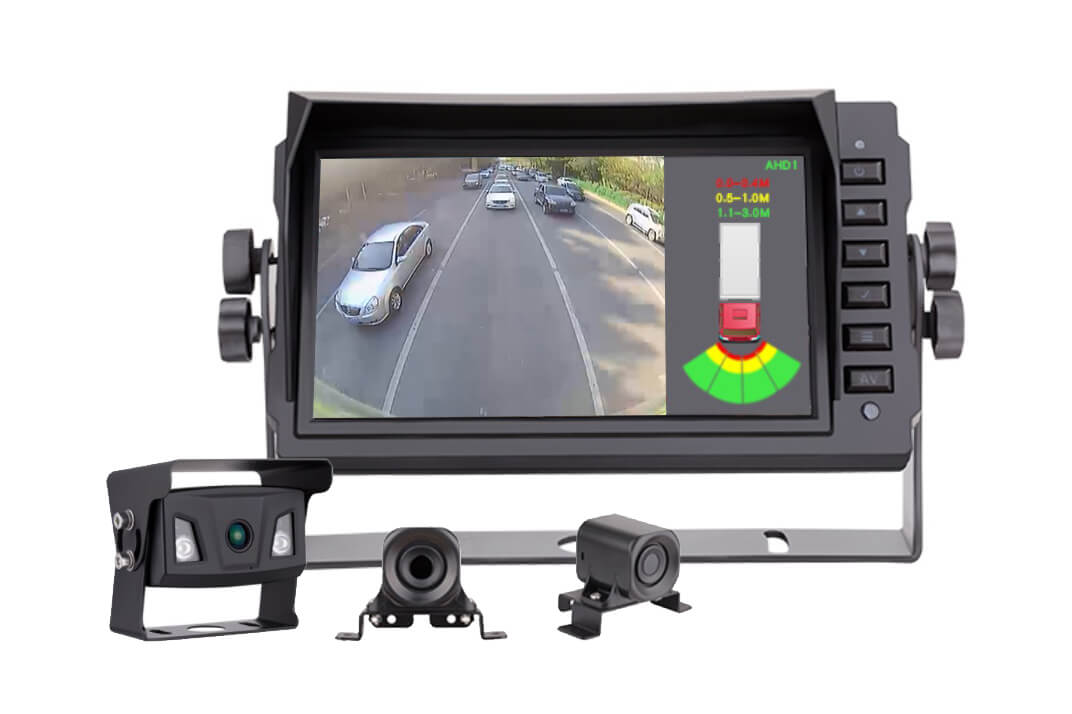 Radar Camera Combo
Truck drivers can reverse safely with a rear-view camera combined with radar detection. Radar sensors are built into this camera device, alerting you to potentially dangerous conditions with sound signals and graphic overlays on screen.
Multiple sensors may be added to the Kocchi's radar camera combo system to identify additional hazardous areas, for example. In addition, this technology can be used to identify cyclists and pedestrians in blind spots.
Truck 360 Surround View System
Kocchi's truck 360 surround view camera system solves the issue of hidden blind spots. This system takes vehicle protection to the next level by using cutting-edge technology.
The system is to help with low-speed manoeuvrability by giving the driver a real-time, 360-degree surround view of the truck in a single 3D image.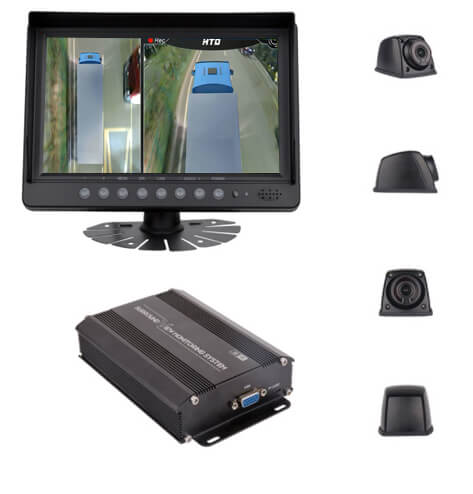 Custom Vision Solutions
In addition to the standard vision solutions described above, Kocchi's camera monitor systems can be combined or modified in a variety of ways. For more information about our custom solutions, contact our specialists.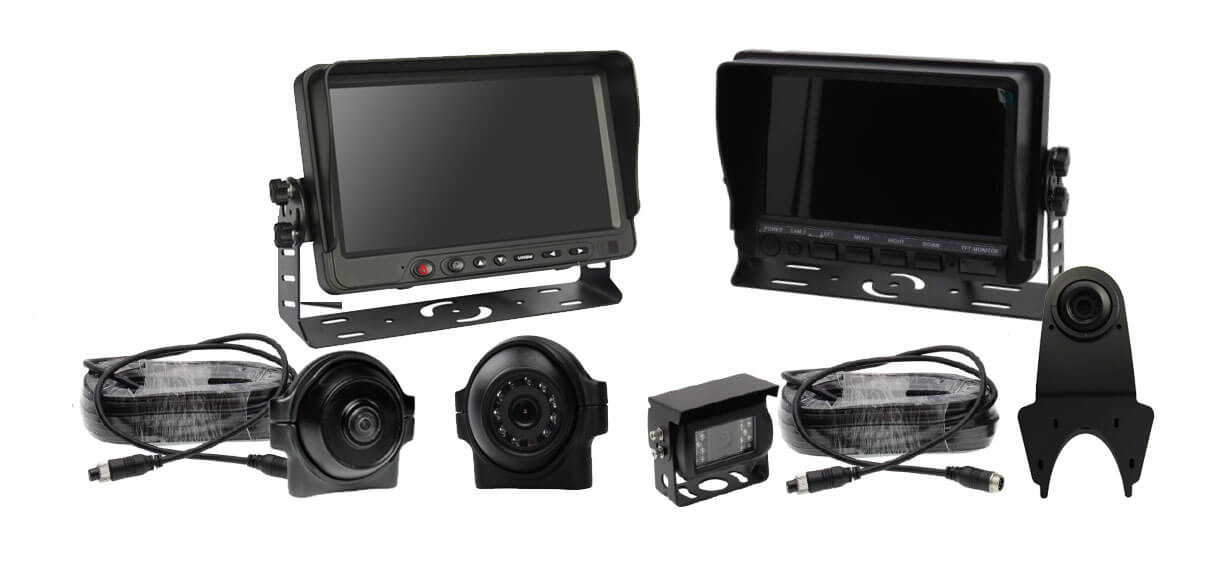 Want to Accelerate Your Business?
More reliable, simple, affordable than any other system in the industry, the Kocchi's® Commercial Vehicle Camera System offers unbeatable value with an unrivaled combination of features at an affordable price, allowing you to increase safety and reduce liability on more of your fleet's vehicles.