Camera systems for school buses
We put ourselves in the driver's seat while developing school bus safety products and solutions. Our hands-on approach to trustworthy equipment design and manufacture increases student and pedestrian safety.
Our products enable drivers to confidently finish their itineraries. To promote efficiency, safety, and dependability, we provide both integrated systems and individual components.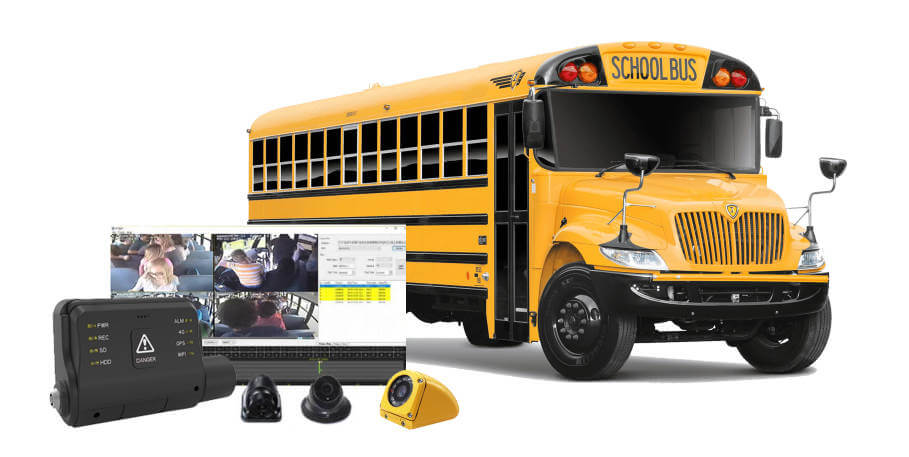 With meticulous quality standards, we manufacture:
• School Bus Camera Systems
• Bus Backup Cameras and Rearview AI Mirrors
• School Bus Security and Surveillance Cameras
The return on an investment in school bus vision safety is priceless — lives may be saved and injuries prevented.
Durable school bus mirror monitors, cameras, and other safety solutions can also help to prevent expensive vehicle repairs, insurance premium increases, and property claims, as well as staggering personal injury costs.
Side View
Get a clearer view of the area to the rear of the school bus and drive more safely while driving with Kocchi's side view camera.
These high-resolution cameras that are strategically placed outside the bus near the stop-arm, capturing key details for further reviews.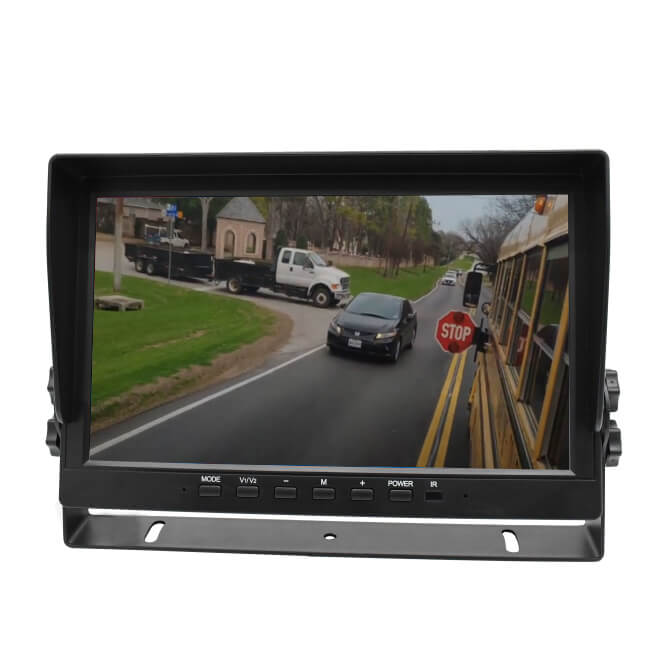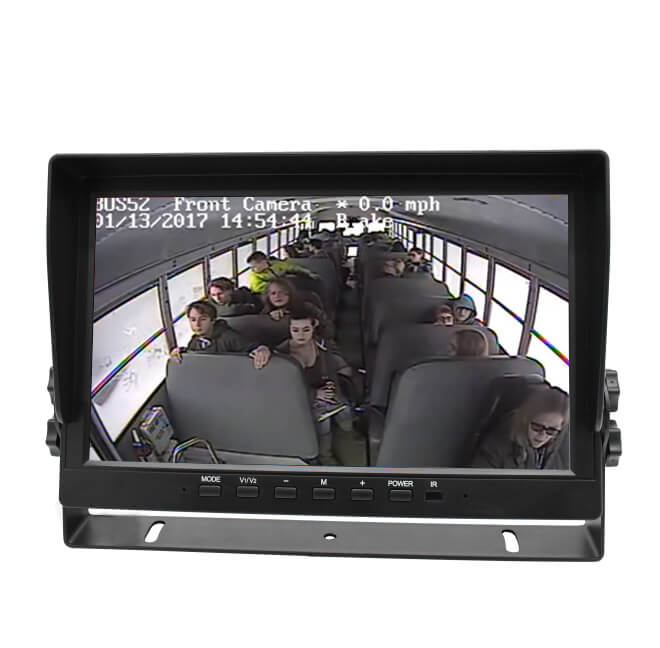 Interior View
With a Kocchi's wide-view interior view camera, that continuously captures every moment within the vehicle; encouraging healthy interactions between students, and drivers and parents.
In order to further refine the view, this camera system can be combined with front and rear view systems.
Front View
Our front view camera will take the place of your front mirror. This is a camera that perfectly visualizes the class VI environment, so cyclists and pedestrians can still be seen in real time.
You can see blind spots and get a better view of the area in front of your school bus.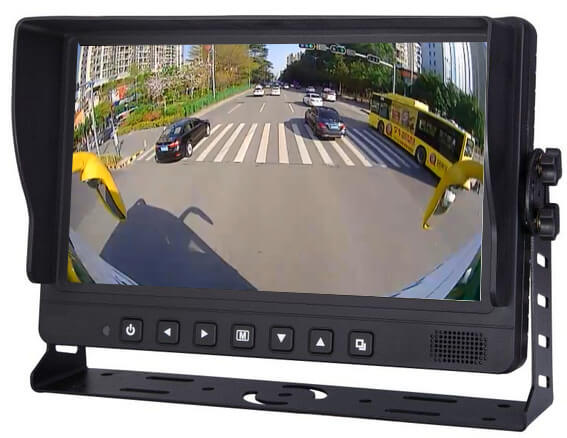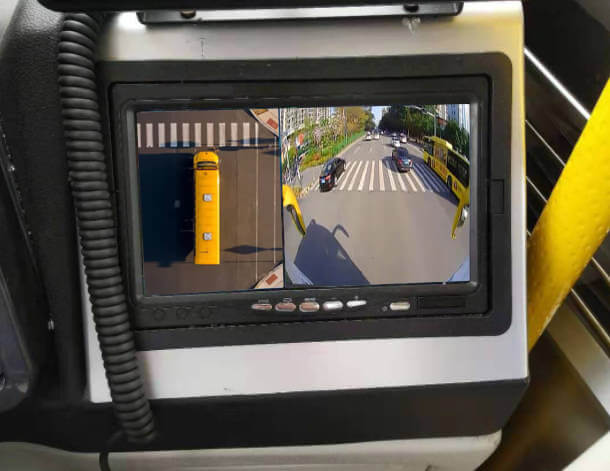 3D 360˚ HD Surround View Camera System
The new 3D surround camera systems are designed to maximize coverage around school buses.
With panoramic, bird's-eye, and 3D views, our 360 car camera system helps to improve school buses safety. To assist drivers with parking and maneuvering in challenging conditions, have daytime or nighttime visibility in sensitive areas, such as blind spots and around corners.
Capture with Confidence. We Build It for You
Stay informed to promote student safety and increase fleet efficiency with Kocchi's 4-8CH mobile surveillance DVR solutions tailored to the size and style of each vehicle in your school bus fleet. Learn more >
Protect innocent drivers and students from false claims

Record audio and video proof of bullying

Capture court-ready evidence of violations

Respond rapidly with live view and live tracking*
* Live view and live tracking features require wireless components and an active Internet connection.
Capture Any Situation in High Definition
Tamper-proof, water-resistant, high definition cameras are available in multiple lens sizes to handle everything from license plate capture to hard-to-see student activity behind high back seats.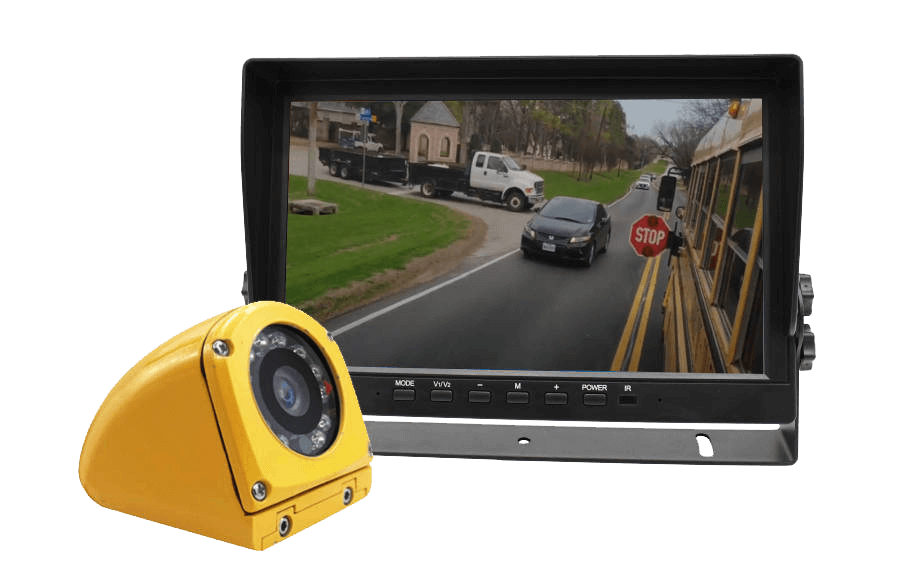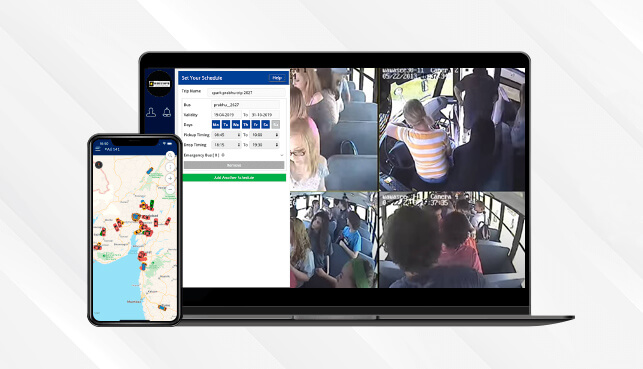 Manage Your School Bus Video From the Convenience of Your Office
No more running from bus to bus to retrieve hard drives and data. Get a complete overview of your video system through a convenient web dashboard and ensure secure access to video.
Trigger automatic downloads of flagged incidents when the bus returns to Wi-Fi coverage

Check system health to ensure cameras are working, DVRs are recording and GPS is operating

Review video clips with integrated audio and vehicle telemetry data to get the complete picture
Custom Vision Solutions
In addition to the standard vision solutions described above.
Kocchi's School bus camera monitor systems can be combined or modified in a variety of ways.
For more information about our custom solutions, contact our specialists.