Model: 723H20222 7″ Digital Wireless Dual Backup Camera System
Description
723H2362 Digital Wireless Dual Backup Camera System comes with a digital wireless connection and a split-screen monitor to view two cameras at the same time. With this new Digital wireless technology, guarantee
 NO Interference

 for up to 492ft, for RV and commercial vehicles! This will keep a perfect image from the backup camera always displayed on your monitor.
Digital Wireless Backup Camera System with Side Cameras | 7″ Monitor Split View

| NO Interference | Quick Installation 
This Digital wirelesss system comes with a digital wireless connection and a 7″ split screen monitor to view two cameras at the same time. Built-in auto pair enables you to pair the wireless system without having to leave your cab. With this new wireless technology, we guarantee no interference for long-range.
The wireless backup camera boasts a 120° viewing angle, a Sharp CCD High Definition lens and 18 IR LEDs night vision lights which enable you to see in total darkness. With an IP69 rating, a 10G vibration rating, this camera is fit for all applications for rear view safety. The camera view can be triggered when the vehicle is put into reverse, or remain on continuously.
Tips:

2CH

/

4CH QUAD View System Available
Powerful Wireless Communication
Built with high power Digital wireless technology, this wireless system with wireless transmitter built-in can penetrate through obstacles providing up to 
492 feet

 range which is two times more range than other wireless camera system on the market. This means that our system can be installed and used on long vehicles, trucks, vans and fifth wheels, easy to install without running cables.
Wireless Side Camera: The optional dedicated side cameras that come with this Backup Camera System are made from heavy duty metal and come with a 2.8 mm CMOS Lens. Their viewing angle is 120° and with nine infra-red lights, they will allow you to see more than 30′ in total darkness. The camera angle can be 60 degrees adjusted vertically to the field of view you want to see. The side cameras are completely weather proof with an IP69K rating & shock resistant with a 10G shock rating. This wireless side camera is a perfect addition to any driver who needs assistance in changing lanes.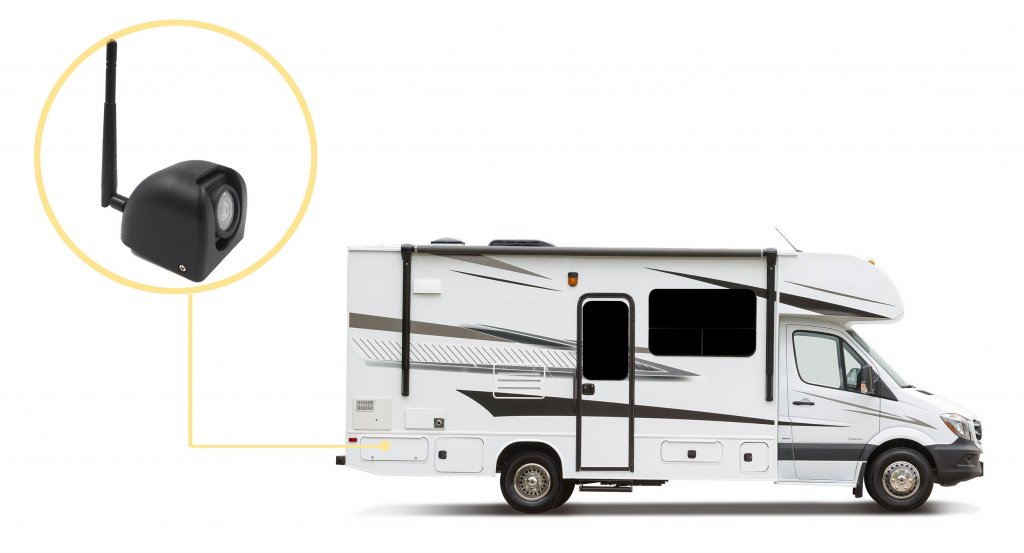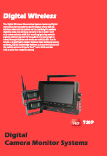 Battery Pack – B0137A
This battery pack supports our Digital wireless backup camera system. With a built-in 2600mA rechargeable battery & now supported by a big Magnet base it allows users to easily mount the box to anywhere they thought is convenient. This package system with a battery makes it truly a real "Wireless" solution.
Still looking for something?