Model: 776H20532 7″ Full HD Wireless Backup Camera System
Description
776H20532 system utilizes Kocchi's Next Gen Power Link™ RF technology for digital wireless connection. This new AHD system boost signal performance greatly for up to
1000ft(without barriers)

, which makes it 2 times longer working distance than any competing wireless systems available on the market. It is the best wireless solution for RVs and heavy-duty commercial vehicles!
Product Features
7″ LCD digital HD monitor, high resolution at 1024*600. 720P high definition image quality improve your viewing experience.

Integrated Frequency Hopping Technology avoids Interference. No signal dropping or freezing at speeds up to 70mph.

Wireless Line of Sight Range Up to 1000 feet which

are primarily designed for long length vehicles, such as RV, Fifth Wheel, Travel Trailer, Motorhome and Camper, etc.

You can mount the camera system on everything equipped with a power port and that runs on 10V-32V. 

The camera is built-in SMART IR-CUT filter makes the image more realistic to avoid color blur.

The camera is ruggedly built for IP69K waterproof. Back-filled with dry Nitrogen (N2) to prevent condensation of water within the optics that could lead to camera Lens fog.

Built-in DVR
Battery Pack – B0137A
This battery pack supports our Digital wireless backup camera system. With a built-in 2600mA rechargeable battery & now supported by a big Magnet base it allows users to easily mount the box to anywhere they thought is convenient. This package system with a battery makes it truly a real "Wireless" solution.
Power Link™ RF Technology
Built with our next generation Power Link™ digital wireless technology, this wireless system with wireless transmitter built-in can penetrate through obstacles providing up to
1000 feet

 range which is two times more range than other wireless camera system on the market. This means that our system can be installed and used on long vehicles, trucks, vans and fifth wheels, easy to install without running cables.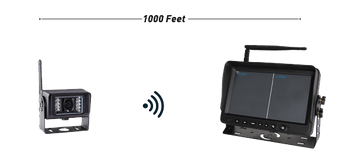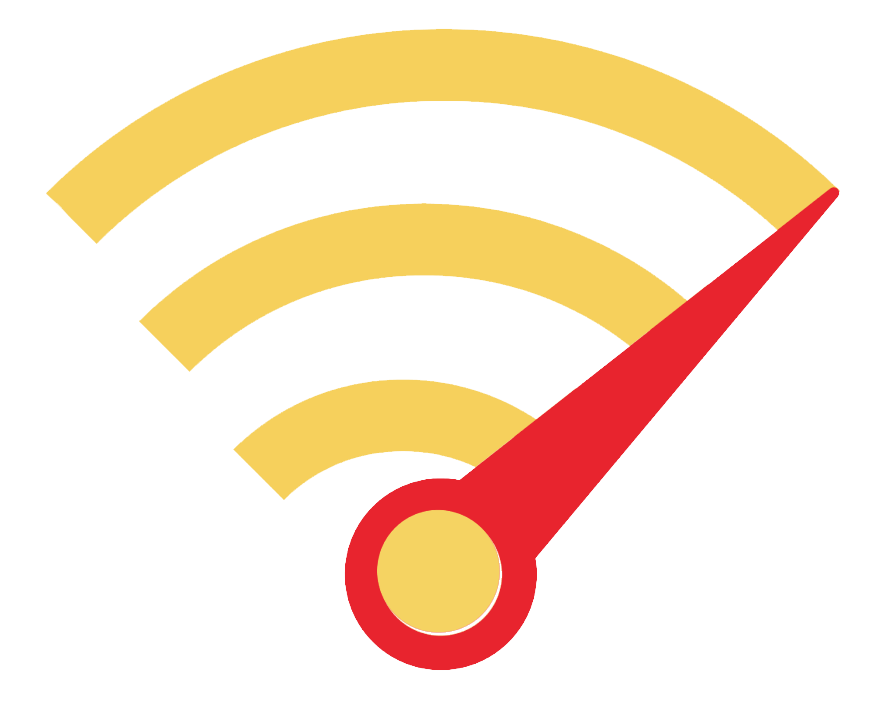 Highway Speeds
The Power Link™ digital wireless technology guarantees even at highway speeds. This means that even while traveling at 60-70mph, the system will hold the signal. No more signal dropout and images freezing while driving at high speed.
Optional Video Recording Feature
The system can connect and view simultaneously up to four wireless cameras and can even record video footage from each camera individually! The footage records onto an SD card and loops over the oldest recordings when the card gets full. (Max.128GB micro SD card).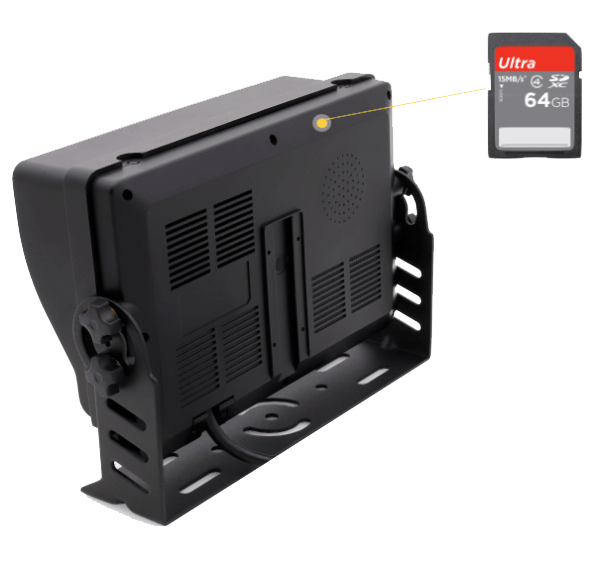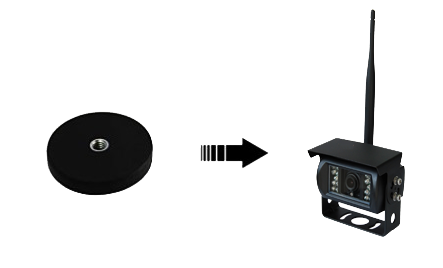 Magnetic Base
The camera is with an optional magnetic mount that can be safely attached to any steel surface, it will never lose its holding power.
Many other mounting devices can sag or detach. When you mount your camera with our mount you can be confident that your frame will stay exactly where you want it. The rubber coating on the magnetic mounts is just enough to protect the surface you are mounting from being scratched while not depleting the strength of the magnet.