Model: 723H20222 Wireless Backup Camera System with Backup & Side View Camera
Description
723H2362 system features a digital wireless connection and a high resolution 7″ monitor to view 2-4 wireless cameras at the same time.
The 2.4GHz proprietary wireless connection digitally locks the cameras to the monitor (up to 492ft) which provides a lag-free and interference-free viewing even at high speeds, good fit for RV/Box Truck/Trailer/Tractor/Semi-Trailer.

Waterproof IP69K camera, no foggy image
High resolution 7 inch screen, see clearly
Easy and quick installation, cut your costs
Strong and constant signal, it works!
Dedicated side camera for lane changes
Brand the kits with your LOGO or custom
A Sophisticated Wireless Backup Camera System that Works
Powered by Kocchi's® high power Digital Wireless Linking Technology, this system keeps signal constant, with no interference for best performance on vehicles under 60-70ft

long

.
This system allows up to four cameras paired to a 7″ wireless monitor at a resolution of 800 x 480. Two different mount options for the monitor – U shape and Fan shape, to accommodate a wide range of applications.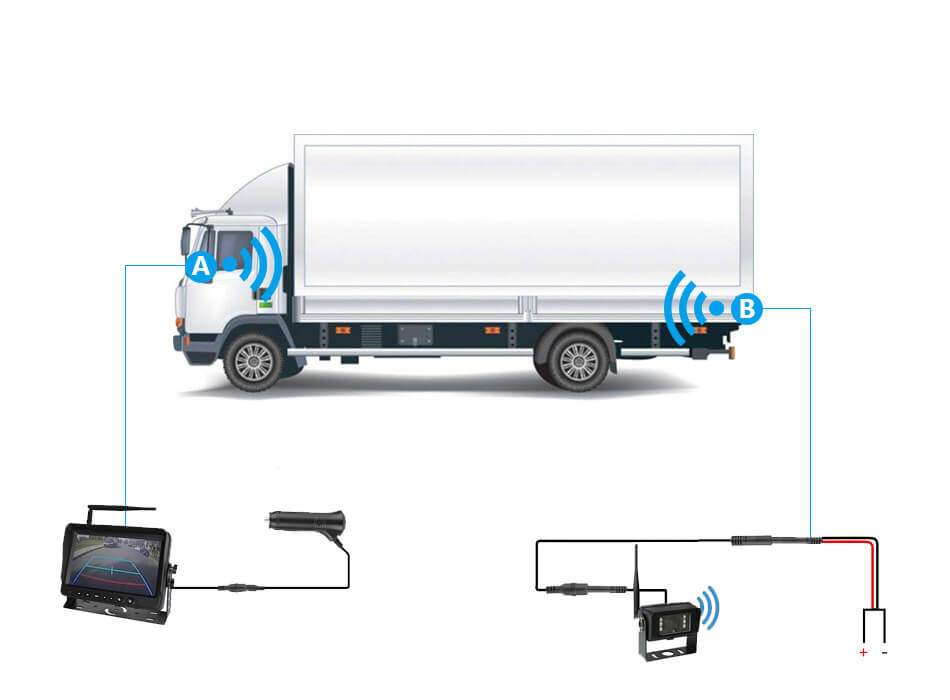 Wireless Linking Technology® | Stable Connection | Strong Anti-interference
Better wireless signal reception and less signal drops out.
Built with Kocchi's® high power FHSS Digital Wireless Linking Technology, which allows it to penetrate through obstacles, providing up to
492 feet

range. This means that our system can be installed and used on long vehicles, trucks, vans and fifth wheels, easy to install without running cables.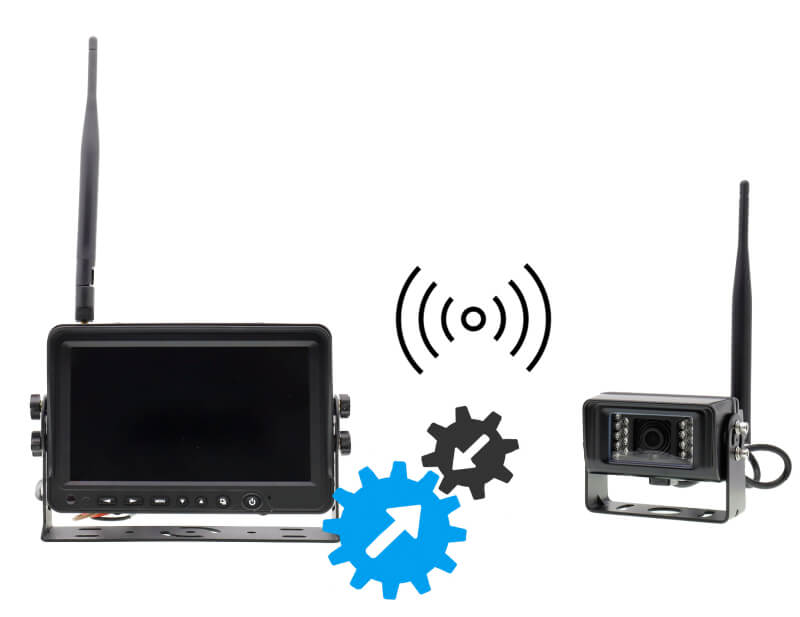 Fast & Automatic Pairing Process
Created to be a Plug-and-Play wireless system. Simply install the cameras and monitor, turn them on, enjoy the real time video feed on your monitor.
The AUTO pairing technology ensures that there is no interference and no driver/operator input, the cameras and monitor automatically pair and connect to each other, without any "button pressing" operations.
Nitrogen-pressurized Rear View Camera
Interior
condensation, or any sort of moisture on the inside of the camera len

s can lead to camera malfunction.
Our wireless rear view camera is back-filled with dry Nitrogen (N2) after air is evacuated to prevent condensation of water within the optics to help camera last very long in outdoor environments.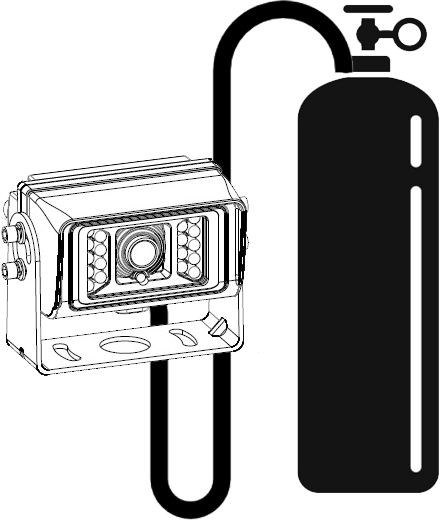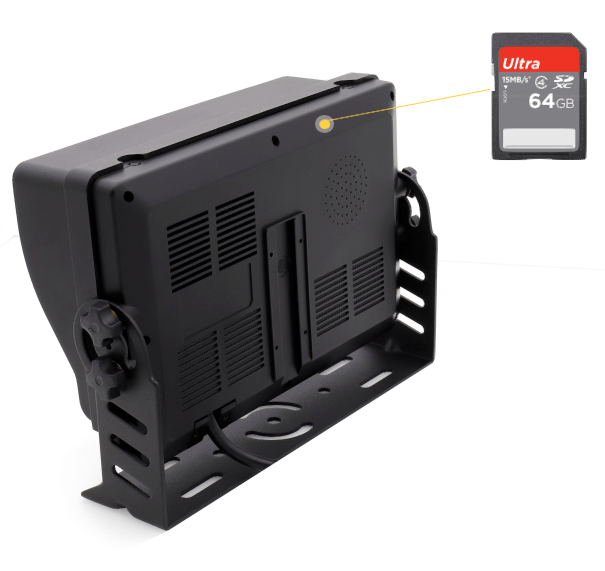 Optional Video Recording Feature
The system can connect and view simultaneously up to four wireless cameras and can even record video footage from each camera individually!
Footage records onto an SD card and loops over oldest recordings when the card gets full. (Max.128GB micro SD card).
Portable Battery Pack
This optional battery pack contains a Panasonic 10000mA rechargeable battery and it's supported by a big magnet base to allow users to easily mount the box to anywhere they thought is convenient.
The battery pack is rugged with 6G shockproof and waterproof IP66. Work about 13 hours without stop.
Quick Charge 3.0 – Fast charging in just 3.5 hours!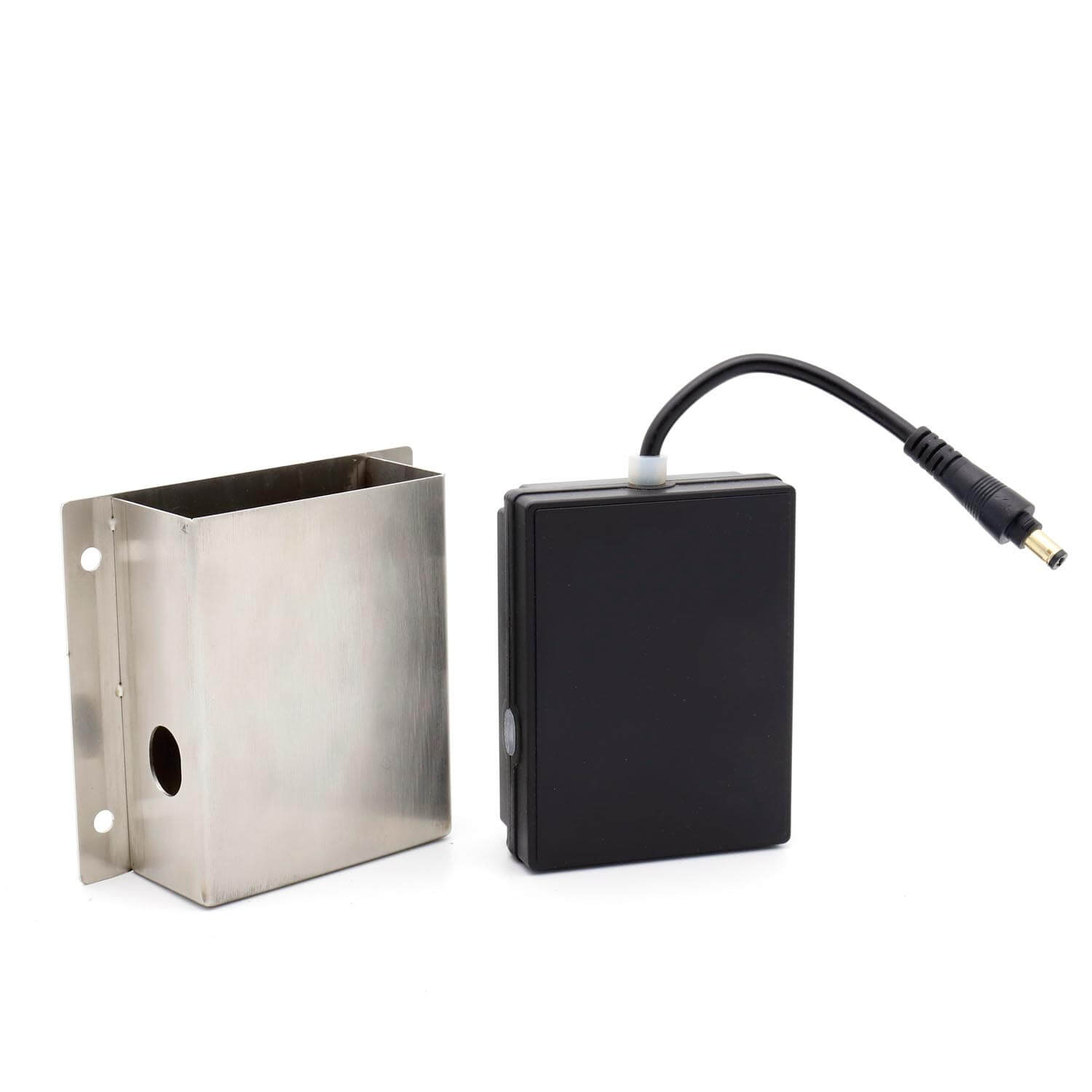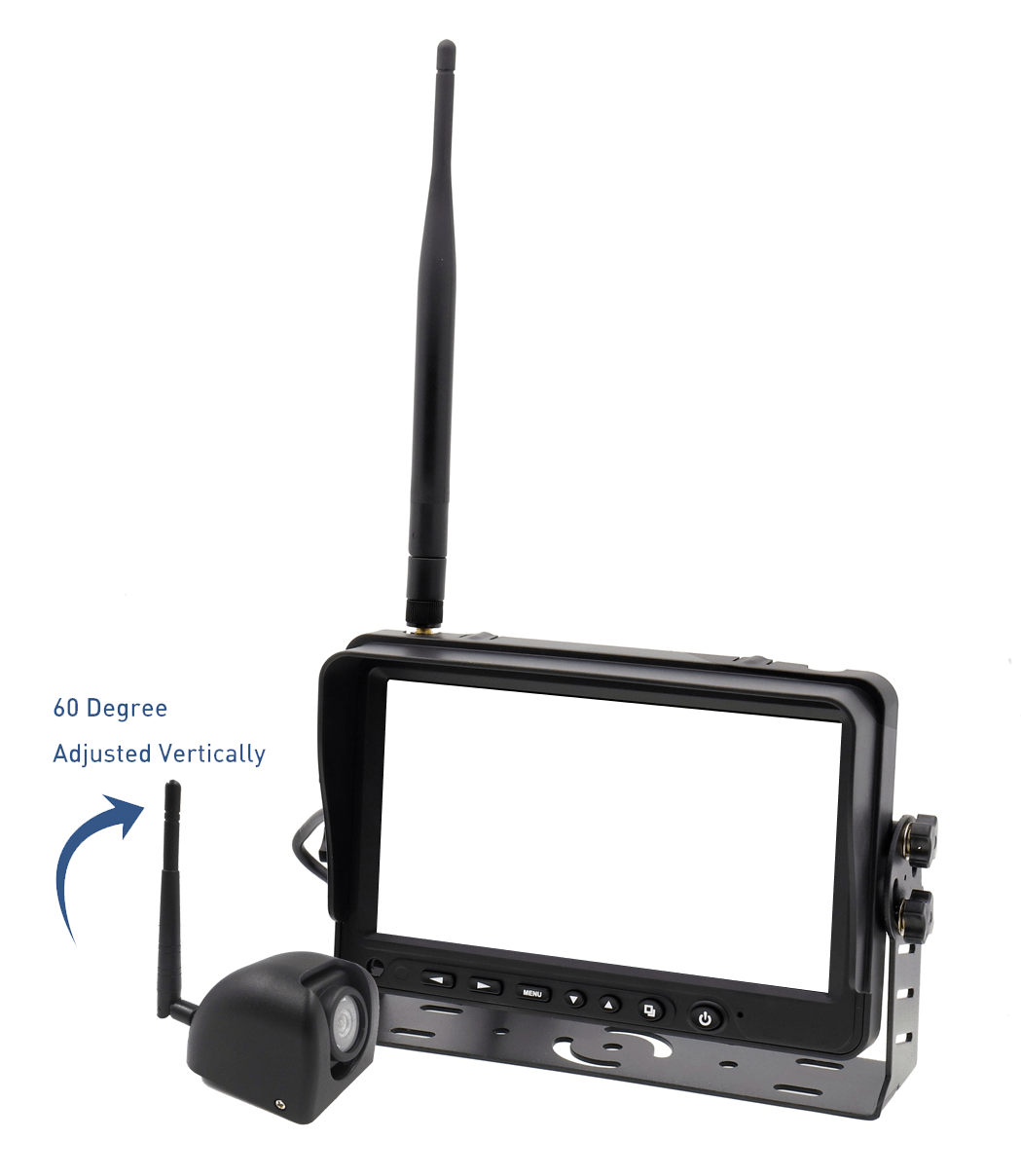 Dedicated Wireless Side View Camera
Pair and connect a dedicated wireless camera to this wireless camera system. The side mounted camera we offer has a 120° viewable angle and Lens angle can be 60° adjusted vertically to quickly suit any installations, it is IP69K waterproof and has auto night vision.
The side camera is perfect for any long RV or trucks. You can mount it on the side facing front or back and see everything in crystal clear quality.
Universal Fit Wireless Backup Camera System
Easiest wireless camera system to install, can be added to any vehicles. No longer need to run a cable between the monitor and camera, simply provide power to both and you are set.
The monitor supports 8-32V ultra wide input voltage, which means that this system is also great for box trucks and many commercial vehicles.
Still looking for something?