In this post. We'll discuss things about Ag camera systems and what you need to know when choosing one for your farming applications.
If you want to:
Learn about what is Ag camera and how you could benefit from such system

Purchase a brand new Ag camera system

Find out the Pros and Cons of different options
Then you'll love this new post.
Let's just get started.
Farmers have always been pioneers in high-tech technology and products, and more and more ag equipment cameras are being adapted for use on the farm in recent years.
Agricultural Equipment Camera Systems increase safety and productivity, because of the numerous benefits they bring, ag camera systems are fast becoming widespread in the agricultural sector. There will be no more grain cart overloading or getting out of the tractor to connect to equipment.
They may also be used to look behind big machinery, monitor baler knotting, planter seed drops, and a variety of other tasks.
Why Use Agriculture Camera Systems?
If you've ever gotten a headache or shoulder strain from turning to look over your shoulder while planting, mowing, or harvesting, you should consider putting a camera and monitor system in your tractor.
A few farmers would use the cameras because they have a handicap that prevents them from turning to see over their shoulder and also makes climbing in and out of the tractor while hitching equipment difficult. They may continue farming safely and independently thanks to the cameras.
Camera systems also make hooking up to equipment more easier and safer since you can position the camera to display the hitch, removing the need for a second person to advise you.
Small time and money savings build up over the course of a farming year. You'll be amazed at how big all of those modest savings may add up to.
Spring — Mount a camera on your grain drill to check both the levels in your seed tanks and the evenness of your planting without craning your neck.
Summer — With a camera on your silage bailer, you can identify any problems and rectify them before they become a problem and cause you to lose a bale. With a camera on your running forager, you can simply watch how effectively your silage trucks are being filled.
Fall — Harvest season in the fall is a stressful time. Installing a camera on your combine augur and a screen in the trailer tractor lets the combine operator to concentrate on harvesting level rows while the tractor operator places the trailer for maximum fill.
Winter — When loading pallets, attaching a camera to your forklift attachment is a big assistance. It makes relocating items in your warehouse a snap.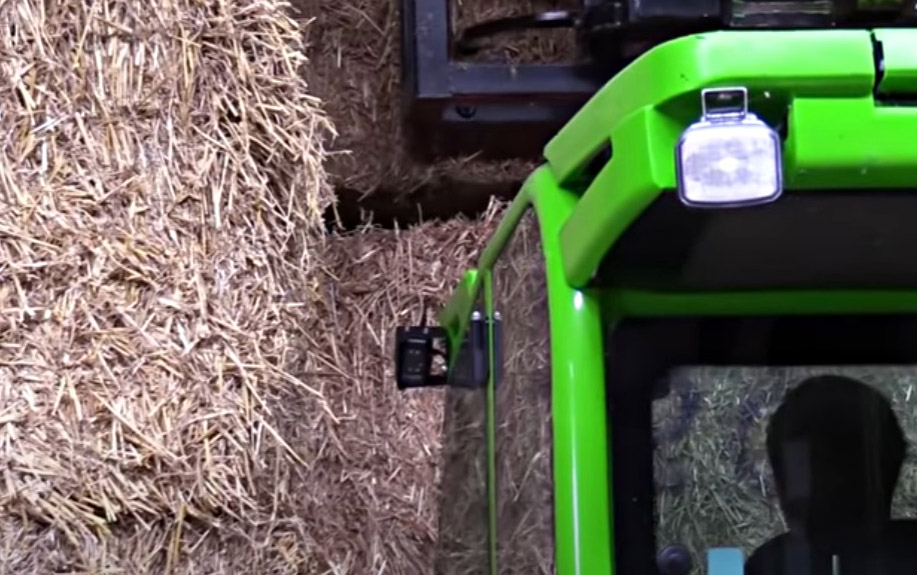 What Are Available Options?
You can choose two types of camera systems from the market – Wired and wireless camera systems.
And you may choose to install a one, two, or three-camera system for your applications depending on the sort of job you conduct.
You'll need one or more monitors installed in your tractor's line of sight with any camera system (typically monitors are mounted in front of the wheel, or near the top of the windshield in a tractor with a cab, wherever is easy to see, and does not obstruct your view.)
One-camera Systems – It works great if you just require one point of view and are only gazing behind you to see the progress of mowing, planting, or other tasks.

The camera may be installed on the fender or behind the tractor seat.
Two-camera Systems – They are useful if you want one camera to see where you're working and another to assist in hitching to equipment.

You can utilize two displays (one for each camera) or a monitor with a split-screen to show both camera perspectives at the same time.
Three-camera or Four-camera Systems – They are useful if you use the tractor for several activities and don't want to alter the camera angle between them. The tractor hitch would be visible from the first camera.

The second camera would show the equipment being used/towed, and the third camera would provide a higher perspective (a grain hopper filling, discharging grain into a grain cart or trailer).

You could utilize a split-screen or quad view monitor, or you could use several monitors if you don't enjoy staring at a split-screen.
Benefits of Wireless Ag Camera(Battery-powered)
The main difference between wireless and wired camera system is similar to that between a mobile phone and a landline phone.
Installing a wired camera would need to make long-term judgments about where the camera will be most useful. It also takes a few hours to install the camera and wire it.
You can move that camera once, but it will eventually return to where you previously placed it. It will become a one-time solution to a single problem.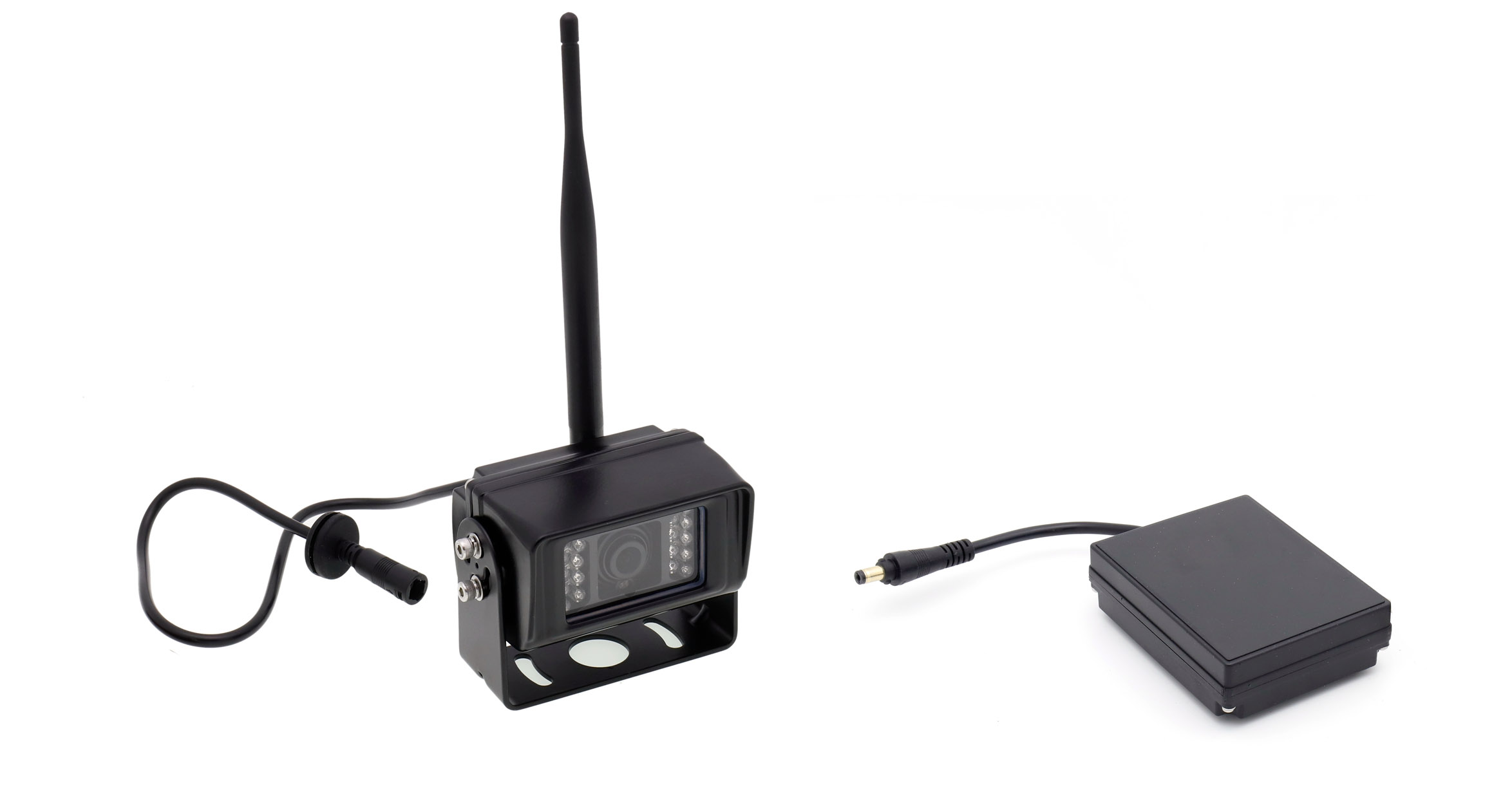 With a battery-powered wireless camera, you don't have to make permanent placement decisions, and installing a decent wireless camera takes a couple of minutes rather than a couple of hours.
Simply place the camera where you require it right now. Simply take the camera with you when you move machines or tasks.
If you figure out where you want to put your camera, relocating it is as simple as transferring your phone from the kitchen to the bedroom.
Instead of putting a fixed camera on each machine, if you have many operators on your farm, you may offer each operator a self-powered camera system. During the course of a workday, they will move their cameras around.
The Evolution of Quick Charge  
In 2014, Quick Charge 2.0 was released to allow supported devices to accept a greater charge level when linked with a Quick Charge compatible charger. Quick Charge has evolved over time, making the charging process quicker and more efficient while providing a safe charge that preserves battery life.
Quick Charge 3.0 was released in 2015 to maintain high power delivery for charging while also ensuring the most efficient power transfer possible, which is 100% faster than the original Quick Charge 1.0 device.
In other words, when you use Quick Charge 3.0 chargers, your devices will charge at blazing rates, quadrupling speeds of traditional chargers.
Fast charging battery ensures multi-shift operations to run on one battery possible per agricultural machine and reduces operating costs. And you don't need dedicated battery charging personnel, or plan for one time each week to bring the battery to full charge. If your battery pack is Quick Charge 3.0-compatible, you can charge up to 80% in just 35 minutes.*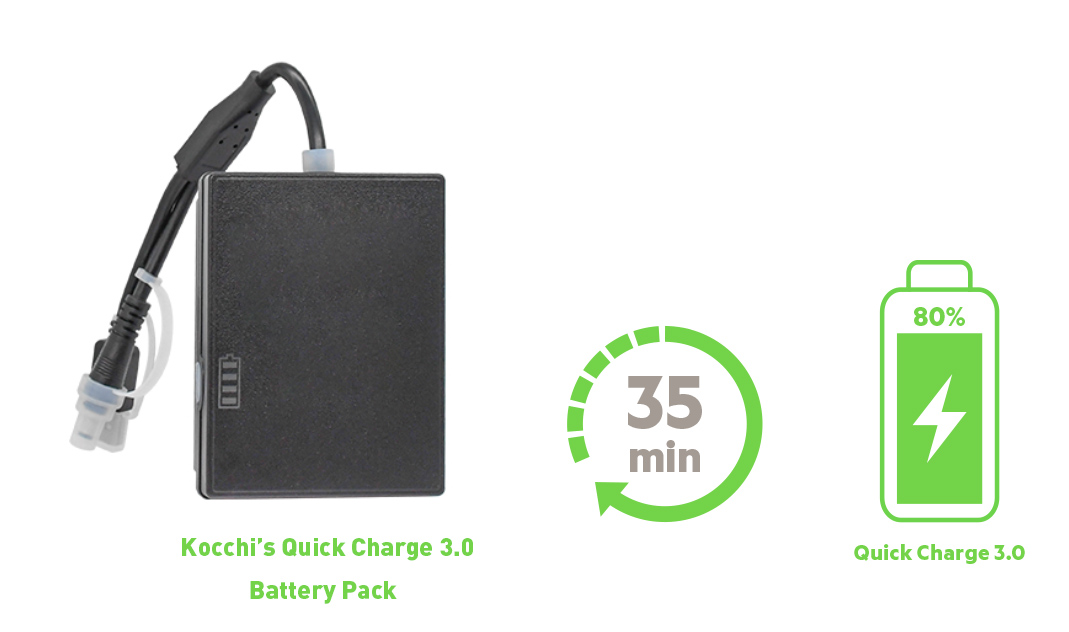 Modern Digital Wireless Cameras VS Older Models
Wireless cameras have gone a long way in recent years, thanks to the rapid advancement of technology. Video delays and poor video quality plagued early versions.
It was difficult to utilize a camera for reversing when the visuals were delayed by even 2 seconds.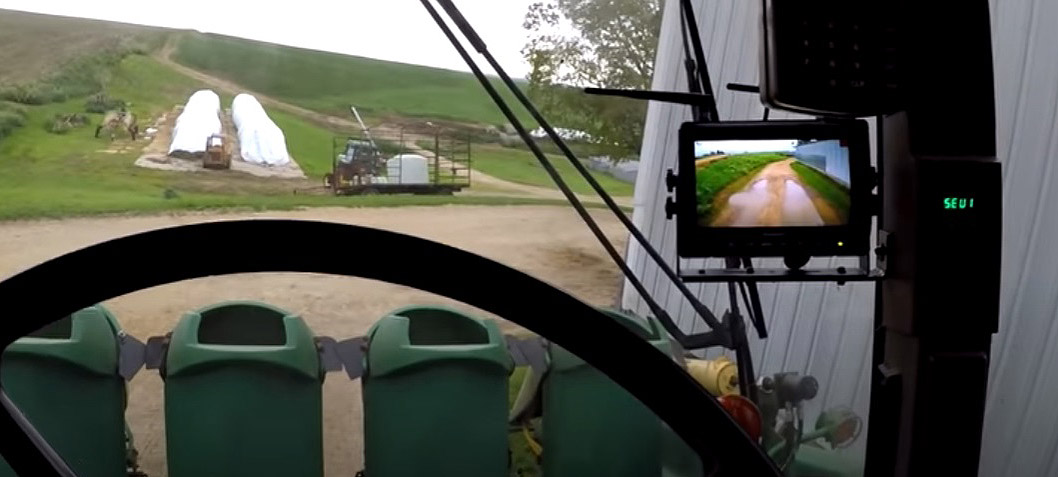 However, all of these issues have been addressed with latest digital wireless cameras. Video transmission is quick, and modern wireless cameras are simple to set up and operate.
That is significant because if a camera is difficult to operate, you will probably not use it as often.
Some wireless Multi-Monitor Ag camera system even allow more than one monitor "seeing" the camera(1 wireless camera can transmit to up to 4 monitors).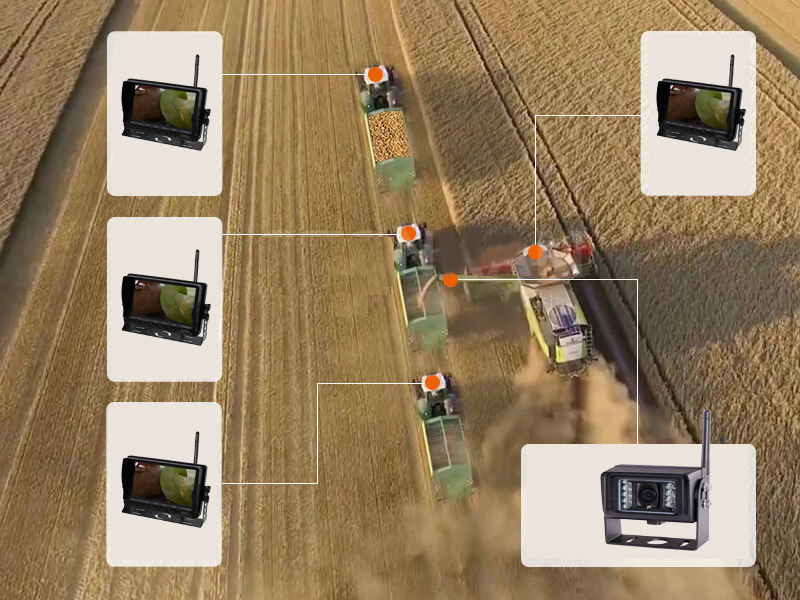 Wireless Agri Multi Cam Systems
In the past, this was impossible with digital camera systems but is now available with technological advancement.
Final Words
Agriculture camera systems have been growing in use in these years. There are many benefits of putting cameras on your large machinery which can improve safety, save you time and also save you money.
Kocchi's builds the most rugged ag camera system in the industry. Our camera can withstand anything your sprayer, combine, cows, grain cart, or whatever your farm operation can throw at it.
Contact us today to discuss your needs.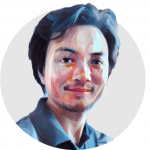 Article by: Eason 
Eason He
Kocchi's product manager Eason brings his technical expertise to help explain vehicle safety products in an easy to understand fashion. Eason loves sharing his knowledge of the vehicle camera system and technology insights. He is the part of Kocchi's team that knows 'all the things'. He's good at sharing his technical knowledge so you can benefit. BTW, he is an avid Lego fan!