In this guide. We'll discuss everything you need to know when choosing a backup camera monitor for your applications.
So if you want to:
Purchase a brand new reverse camera monitor or upgrade your current monitor

Learn about what are the most important features to consider when buying a monitor

Find out the Pros and Cons of different rearview backup monitors options
Then you'll love this new guide.
Let's dive right in.
Why Backup Camera Monitor?
Many backup camera with monitor today are sold as a package that includes the camera, wiring, and in-car rear view monitor. Some cameras, on the other hand, are stand-alone and you need to purchase a monitor separately or use an existing display in your car if you have one.
A sat nav system and monitor are standard features in most current cars. If your vehicle has one of these, you should be able to plug your camera directly into it as long as the two are compatible.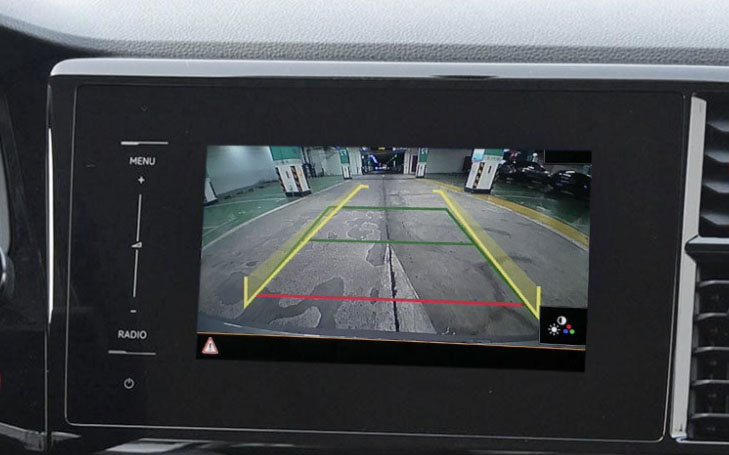 If you purchase an OEM (Original Equipment Manufacture) camera for your car, chances are it will work with the monitor currently in your dash if you have one.
If you don't currently have a dashboard monitor, you should consider purchasing an aftermarket one. And there are plenty of aftermarket reverse camera monitors that can be retrofitted.
Types of Backup Camera Monitor
There are many types of aftermarket backup camera monitors on the market and selecting the right fit for your vehicle can be overwhelming.
The biggest two concerns most people are likely to have is video quality and size.
For the system to be useful, you want it to provide a clear image of what's behind you. The clarity of the picture will be determined by the quality of the camera and the resolution of the display.
So what to look at when choosing a monitor?
LCD Display Technology Explained
The majority of backup camera monitors available nowadays are Liquid Crystal Display (LCD).
While CRT monitors used to fire electrons against glass surfaces, LCD monitors operate using backlights and liquid crystals.
The LCD panel is a flat sheet of material that contains layers of filters, glass, electrodes, liquid crystals, and a backlight.
TFT-LCD displays produce the best images, especially when combined with a high-quality CCD camera. They are digital and hence easy to repair if something goes wrong.
Back Light Types
The CCLP back light is commonly used in lower-priced monitors, which uses high voltages via a power inverter circuit.
They can fail in wet situations, such as during the winter months.
LED backlighting is used in more expensive monitors. These should last up to twice as long as a panel with a CCLP back light.
Note: When looking for monitors, you will almost certainly come across the term "LED Panel" at some point. An LED panel is an LCD screen with a backlight made of LEDs (Light Emitting Diodes).
LEDs give a brighter light source while consuming significantly less energy. They can also generate white color in addition to typical RGB color and are the panel type utilized in HDR monitors.
Number of Camera Inputs
Almost all rear view monitors will have two inputs to facilitate the usage of two cameras. Some advanced monitors would allow for up to four cameras to be displayed in a split screen or quad screen layout.
Most monitors include the ability to flip or reflect the image via OSD menu.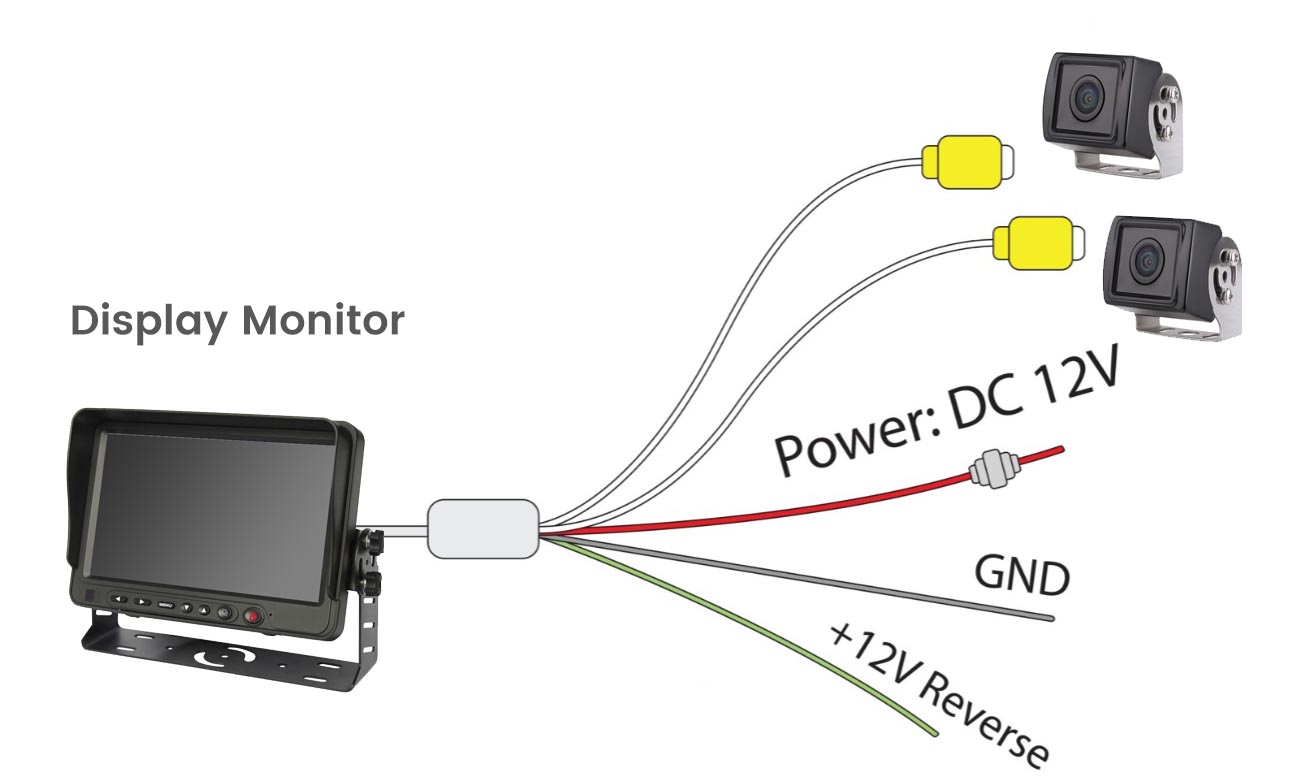 Check Compatibility
Most current monitors are compatible with both PAL and NTSC cameras. But you still need to check if your monitor and camera are compatible.
There are various screen sizes available. The best advice is to buy the large size(7″ or 9″) that would fit on or in your dash, as the image will be more visible.
You do not need to modify your factory dash or install a monitor in addition to your existing radio. There are other options.
Rear View Mirror Monitors
These monitors can replace or attach to your vehicle's rear view mirror, delivering a rear display that doesn't get in the way.
A rear view mirror monitor is ideal for all vehicle types since it can be reflective (serving as both a rear view mirror and a monitor for the backup camera) or unreflective (serving only as a monitor for the backup camera).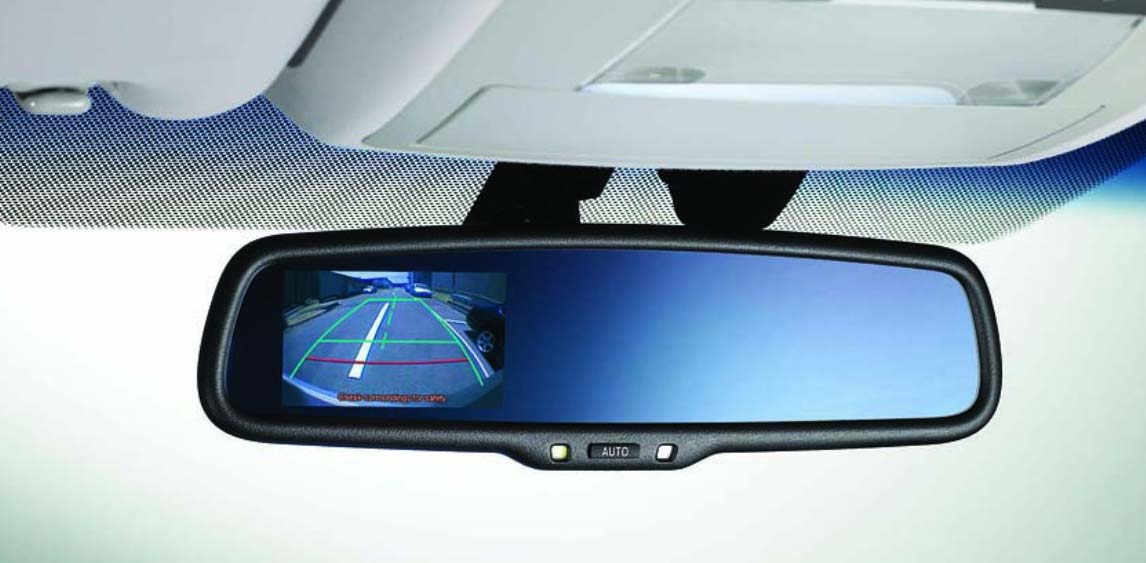 Pros:
Replacement rear-view mirror monitor will blend into the interior of your vehicle and provide you with a monitor where you already glance when backing up.

They can be more difficult to install, but they appear to have always been there.

Screen sizes range from 2.5" to 10". The larger size allows for a split screen view. Before you buy, make sure the size fits between your sun visors.

When the screen is turned off, the glass behaves similarly to a standard mirror.

Bluetooth and memory card slots are features that some replacement mirrors may incorporate.

Replacement mirrors are less noticeable, making them less likely to be stolen.
Cons:
Mirrors can reflect light from sun roofs and windows, making it harder to see the image on the screen. Some automobiles have a lot of light coming in through things like high side windows or sun roofs.

When used only as a mirror, the vision is darker than that of a standard rear view mirror, making it more difficult to use on overcast days.
Dashboard-mounted Monitors
Such type of monitor can be quickly installed to the dashboard. Usually will be supplied with U shape or Fan shap stand bracket for installation.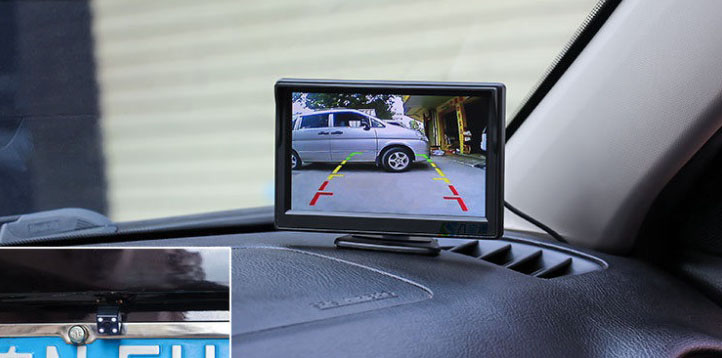 Monitor base can be easily mounted in any vehicle using the supplied 3M tape or screws.
Such display is an ideal solution for RVs – commercial vans or trucks and other big vehicles providing added visibility and driver safety.
Pros:
Dash mounted monitors can be wired or wireless, and even portable type with built-in battery.

They are available in a range of sizes, but the 7″ is the most common and is usually no more expensive than the other sizes.

These monitors are quite adaptable. They can be hung from the ceiling, installed on the dashboard, or attached to the windscreen with suction cup bracket.
Cons:
On bright days, light bouncing off the monitor may be an issue to driver.

Choose one that can be removed out of sight when you leave the vehicle to dissuade burglars.

Most are simple to unhook, but others can be difficult to remount.
Conclusion
Hope you found this guide interesting and useful.
Or maybe you have a question? Either way, let us know your thoughts in the comments section below.
If you're interested in learning more about car backup camera monitors, you can take a look at some of these commercial-grade backup camera monitors to see if they would be the right fit for you.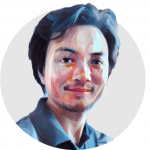 Article by: Eason 
Eason He
Kocchi's product manager Eason brings his technical expertise to help explain vehicle safety products in an easy to understand fashion. Eason loves sharing his knowledge of the vehicle camera system and technology insights. He is the part of Kocchi's team that knows 'all the things'. He's good at sharing his technical knowledge so you can benefit. BTW, he is an avid Lego fan!