Seeing what's behind you is just as important as knowing what's ahead when you're towing.
It is important to carry on driving in the opposite direction when towing a trailer. When moving to the right, drivers must also learn to process operations as such, particularly when going in reverse, and they need to do so quickly.
When you turn the steering wheel to the right, it causes the trailer to go to the other way. Since it combines a straight backstroke and short motion it puts you under a great deal of stress and for a short period of time, the Expanded Slalom Pull works you hard.
Because a trailer is a long and heavy truck, only side mirrors are used in this operation is way not enough, installing a backup camera is extremely important in order to prevent risky and deadly accidents.
Fortunately, the process of adding a camera to the rear of your RV is not too different from adding a side view RV camera. However, there are a couple of key differences, and we'll show you how to install a rear view RV camera in this post.
Why Installing a Wireless Trailer Backup Camera System?
Simplicity. A wireless backup camera for trailer is considered to be very easy to use and install, hence its popularity increases over the wired camera systems.
It is much easier to do-it-yourself; you don't really need someone else to mount it. Installing wireless system would not need all that many wires compared to a traditional wired system because a wireless system is a simple, plug-and-play system, installation can be done in less than 15 minutes.
Here are the tools you will need for the installation of the RV backup camera:
A drill with a 3/4 bit

A screwdriver set
Step One: Pairing the Monitor with Camera
Usually, monitors and cameras would be paired together in the factory, they can work simply out of the box. But before you begin the installation, it is good to double check again by hooking the unit up to make sure everything works.
You don't want to get it all installed only to find out you have a problem with pairing.
Step Two: Mount the Monitor & Camera to Correct Location
Mount the monitor in a convenient location that won't block your line of sight while driving. Above the rear view mirror on the dash is the most common location.
Attach the cable to the monitor and then connect it to a 12v socket. In most cases, an RV backup camera is mounted directly under the clearance lights. Before you start, look up some examples online. It shouldn't be an issue if your clearance lights are low, but this will vary from rig to rig.
Then align the camera, attach the cable, and check the viewing angle. Make sure you review your options by adjusting it many times.
Screw the camera into position until you've determined the best location for it. To prevent moisture build-up, you'll need to use sealant all over.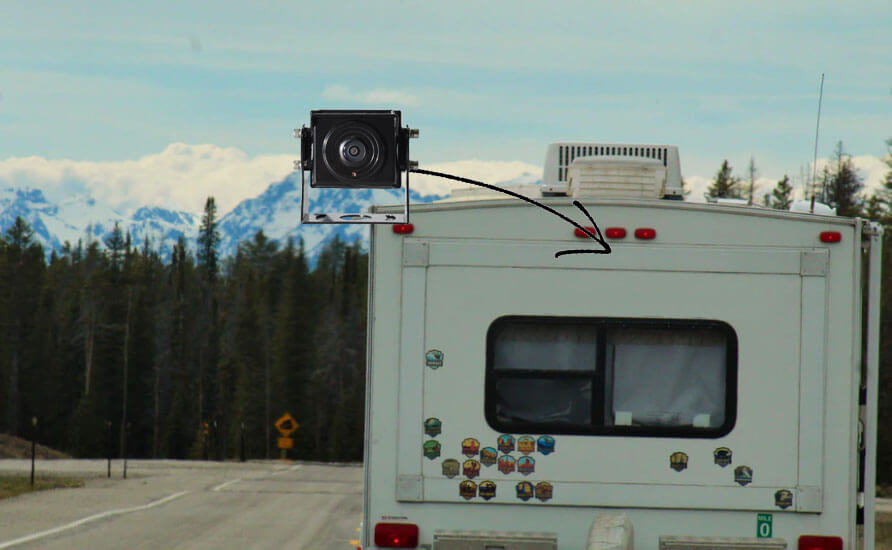 Step Three: Powering Up Your Wireless Camera
Option One: Your wireless camera's power cable should be connected to your RV's backup light circuit. If necessary, drill a hole (then seal it, you do not want bugs or cold air coming in) or simply go through the hole in the license plate light.
Remove one backup bulb and the socket from the vehicle. Connect the camera's power cable to the backup circuit wire in the color of your choice. The camera's black lead should be connected to the black wire of the bulb circuit, and camera's red wire to red wire of the bulb circuit.
Attention: Depending on whether your trailer connector is a 7-pin or 4-pin, the wiring color code will be different. For 7-pin harnesses, the RV industry uses the RV standard rather than the SAE standard, while for 4-pin harnesses, the SAE standard is usually used.
The YELLOW wire in a 7-pin connector, for example, is the Auxillary (reverse) wire, while the YELLOW wire in a 4-pin link is for the LEFT TURN signal.

Option Two: Battery operated wireless backup camera system with a battery pack and magnetic base. Some manufacturers now offer such battery pack with magnetic base, you can attach the wireless camera to the battery pack and then quickly attach it to your RV with provided magnetic base.
This makes it a "Truly Wireless" and portable solution which has become the go-to solution for those who wanted one but were put off by the installation process.
Magnets made of high-strength neodymium for instant and safe attachment to any clean, dry, flat metal surface. Usually such battery pack can stream up to four-six hours of video on a single charge, giving you plenty of time to use. However, it appears to be a labor-intensive procedure.
Since the device is wireless, it is not linked to any integrated vehicle system that might turn on or off the camera.

Step Four: Test Everything!
Make sure the wireless backup camera system is working properly. What are your first impressions? Is the camera's angle correct? Is the monitor in a location that is convenient for you without any blocking? Check the wires once more to ensure that they are all linked and protected properly.
Some wireless camera systems come with a one-year or two-years warranty and can be connected to three additional cameras for side views and other purposes.
You could put one on your front door or side(Even shifting lanes can be dangerous in a large vehicle, which is why a side camera is essential).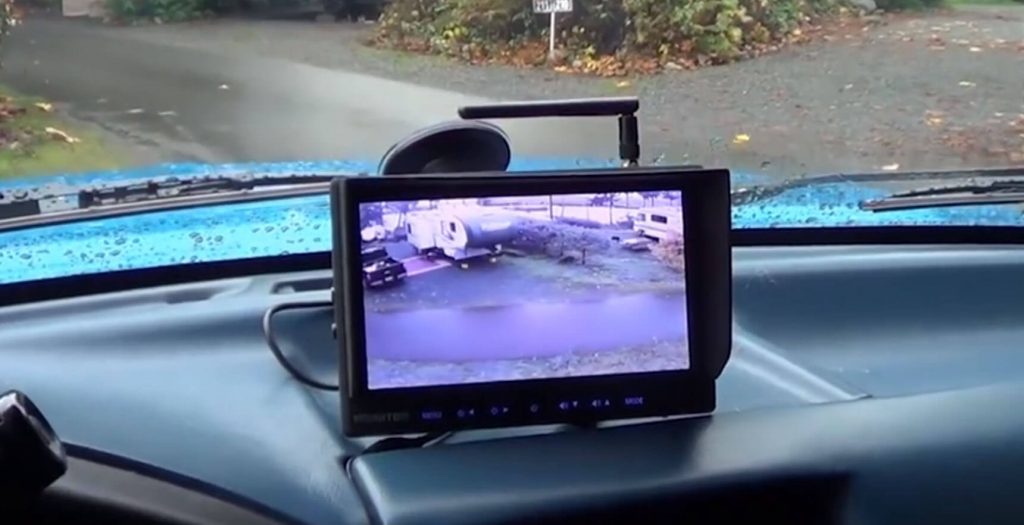 Now, you've just installed a new wireless backup camera on your RV all by yourself. You can reverse with confidence and enjoy the ride when traveling.
Installing a wireless trailer rear view camera system is easier if you have the right tools and a clear understanding of wiring. So, what are your thoughts?
Will you mount a backup camera on your own or employ someone to do it for you? Please share this article with all of your RV-loving mates and leave your comments.
Kocchi's is your premier source for all things backup camera and monitor. We're here to help make sure that you get the best quality cameras and monitors you need. Get in touch with us to learn more, or start browsing our wireless camera system for RV and travel trailers.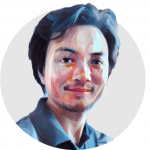 Article by: Eason 
Eason He
Kocchi's product manager Eason brings his technical expertise to help explain vehicle safety products in an easy to understand fashion. Eason loves sharing his knowledge of the vehicle camera system and technology insights. He is the part of Kocchi's team that knows 'all the things'. He's good at sharing his technical knowledge so you can benefit. BTW, he is an avid Lego fan!