Model: K027 AHD 1080P Side/Front/Rear View Surface Mount Camera
Description
The smallest backup camera on the market. The small camera profile allows for its mounting on a car or truck in several places and can be utilized as a front or backup camera. The camera is equipped with short stainless steel screws to simplify the installation. It has a 2 million SONY wide dynamic sensor for 1080P images, visibility at night time, and excellent noise reduction feature.
When you turn on your turn signal, the image from the camera on that side of your vehicle activates your display screen, and you get an instant picture of what's in your blind spot.
1080p full HD camera for front/side/rear views

1/2.8 Inch SONY CMOS

Wide dynamic range up to 120dB

6-layer glass Lens for best image quality

Wide viewing angle at 150 degree

IP69K waterproof rated

Four in one signal output, AHD / TVI / CVI / CVBS optional

Adaptive noise reduction, 2d-dnr, 3d-dnr
PET Expandable Sleeve / Power Video Cable
Power video cable for camera monitor systems to connect monitors and cameras, 4-pin female to 4 pin airline aviation male extension cable, 10 meters(15M/20M/30M), φ5
Internal power supply ground lines are 24 # single wire, the audio cable is 26 # Single wire

Internal video cable should be a single braid shield wire or RG-179-75 braid coaxial wire.

Colors of all cables should be subject to the drawing paper.

Ambient temperature: -20 ℃ ~ +80 ℃

Inner resistance of cable: positive/negative wire≤ 2 Ohm, audio≤3Ohm, video≤ 3 Ohm
Alternative models available:
Cab5 – 5-meter cable
Cab8 – 18-metre cable
Cab10 – 15-meter cable
Cab12 – 20-metre cable
Cab15 – 25-metre cable
Cab30 – 30-metre cable

Super Mini. Flexible Installation
Tiny in size, this camera can be mounted in the front, back, left, right sides of the vehicle. And even under the mirror!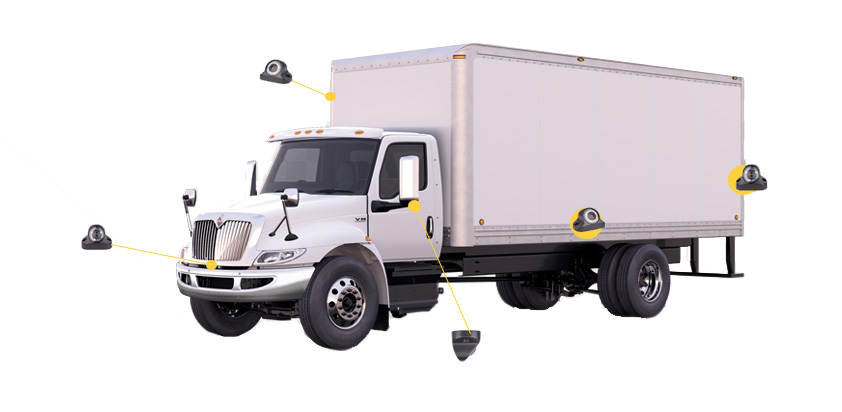 Still looking for something?