Model: MSV7A AHD 1080P Heavy Duty Side View Mirror Arm Mount Camera with Night Vision
Description
Universal HD Side View Mirror Mount Rear View Arm Camera (MSV7A) by Kocchi's®. This mirror image camera is equipped with a wide 120° viewing angle, a 2.8mm lens and 12 infra-red lights for excellent night vision.
Completely waterproof with a IP69K rating, this camera also has a 10G vibration rating.
● 720P/1080P AHD side view camera
● Easily fits onto the arm bracket of various trucks, no drilling necessary
● f2.5/2.8/3.6mm wide angle lens
● Available in black finish (color can be customized)
● Easy installation for Car/Taxi/ Bus/Truck/Trailer/Van, etc
● 12 IR LEDs for night and low light vision
● DC 12V power supply
● 4pin/6pin/8pin/BNC/Molex connector for option
● IP69K waterproof design for working well in all weather conditions
● Working Temperature: -30℃~+70℃ for stable performance in low and high temperature
PET Expandable Sleeve / Power Video Cable
Power video cable for camera monitor systems to connect monitors and cameras, 4-pin female to 4 pin airline aviation male extension cable, 10 meters(15M/20M/30M), φ5
Internal power supply ground lines are 24 # single wire, the audio cable is 26 # Single wire

Internal video cable should be a single braid shield wire or RG-179-75 braid coaxial wire.

Colors of all cables should be subject to the drawing paper.

Ambient temperature: -20 ℃ ~ +80 ℃

Inner resistance of cable: positive/negative wire≤ 2 Ohm, audio≤3Ohm, video≤ 3 Ohm
Alternative models available:
Cab5 – 5-meter cable
Cab8 – 18-metre cable
Cab10 – 15-meter cable
Cab12 – 20-metre cable
Cab15 – 25-metre cable
Cab30 – 30-metre cable

Mirror Arm Mount. Flexible Installation
Universal sideview arm mount design and heavy duty metal frame with adjustable clamps which makes a flexible and quick installation possible.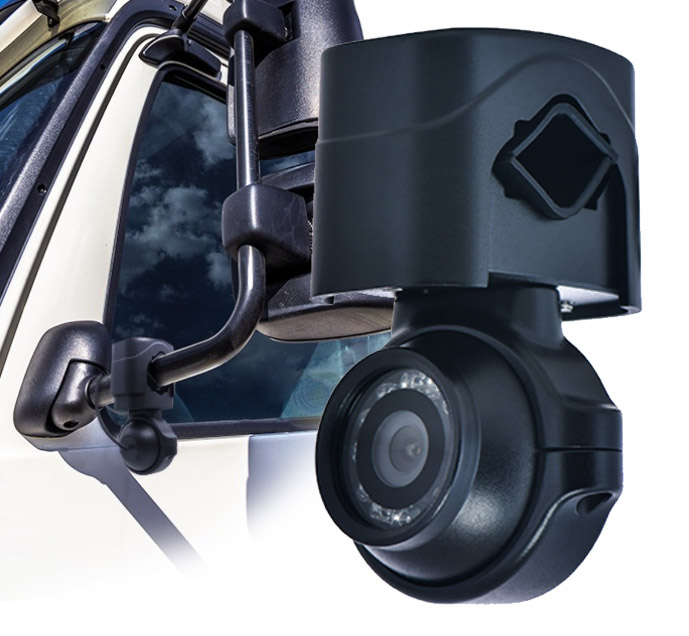 Discuss your next project with us
Do you have a project or installation? Whether you are looking for standard specifications camera to suit your needs, or specialized camera system to solve unique challenges, we can help.
We're always happy to talk through your ideas and requirements. Ready to talk about your next project with us?
Still looking for something?