This is our guide to you about surround view camera system.
In this all-new post you'll learn:
What is a surround view camera system

How does it work

Tips for choosing aftermarket 360 car camera system
So if you are considering adding one to your car or would like to know more about such high tech camera system, you'll love today's guide.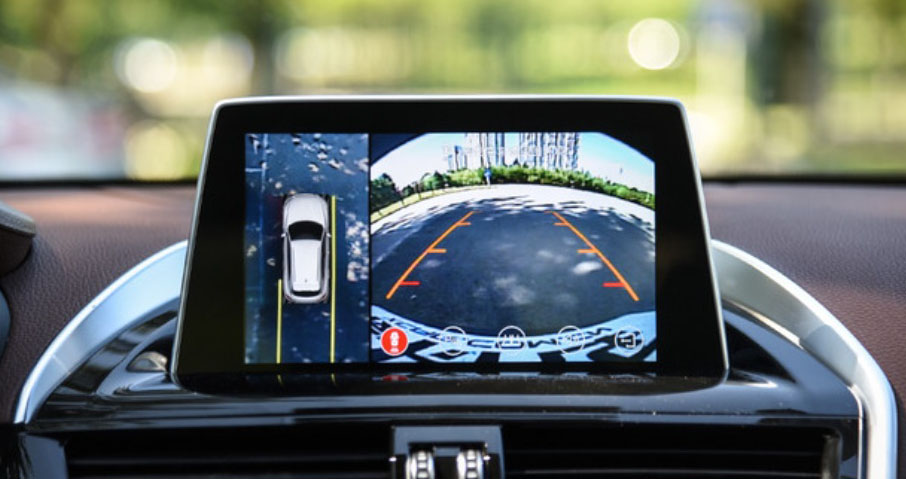 A bird's eye view of your car, while it's reversing, is one of the more impressive in-car technologies these days.
Many firms now sell so-called surround-view camera systems or car overhead view systems which can cover the entire area surrounding a vehicle with a 360 video at the top down.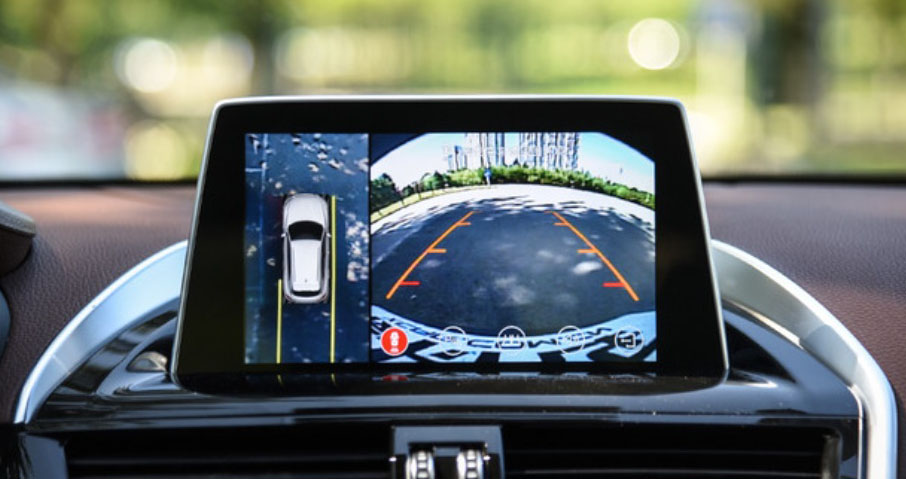 With this configuration, it is more like your own personal drone flies right above your car and transmits live imagery directly to your in-car monitor to help removes blind spots.
Let's dig a bit deeper to find out how do they work.
How Does A 360 Degree Car Camera Work?
The system usually has 4 wide-angle cameras integrated into the car body panels.
One camera is in the middle of the front grille. Two more ultra-wide-angle cameras look down from the side view/wing mirrors along the flanks on the car. A fourth is just above the license plate.

While the minimum number of four cameras can form a 360° vision, there are cars that can have eight or nine cameras for such application.
Cameras must have the ability to view a vast area, so most of the cameras in such system would have a wide-angle lens up to 180 degree.
The four wide-angle cameras create images from all measurements of the car.
And these pictures are concurrently sent to ECU of the surround view system host in which they're processed for correction, and stitched together to generate real-time perspective of the environment of the vehicle as if from above.

The 360-degree image can be shown on a split screen in conjunction with forward, rear or side views, like shown above.
As you maneuver into a parking space, the 360-degree camera system shows nearby obstacles, helping you avoid impacts.
What Types Of Surround View Camera Systems Are Available?
Typically, there're two types of 360 surround view systems available – 2D & 3D.
With the 2D system, you can choose to display image from one of those 4 cameras. In order to prevent scratching on a curb, for example, the passenger side camera will show a better view of the wheels.
Or you can see the image from the front camera of what is ahead, like off-street barriers.
Newer cars with 360 degrees camera system or some aftermarket 360 car camera kits carry it further.
They can now show not only a Top View mode but also a 3D View mode, showing side traffic in the areas in front of and behind the vehicle.
The 3D View mode shows the vehicle and its environment from various perspectives to aid safe maneuvering in confined, low-visibility situations.
It's like you have a camera on a drone, floating outside your car and flipping to your desired angle.
Display Hardware
The video from the panoramic image processing software is shown on an HMI (Human Machine Interface), which is often the screen of the infotainment system in your car or stand-alone

in-car LCD monitor

that comes with a windshield mounting suction cup, or dash mount stand.
In the surround view 360 camera system, feedback systems like audio warnings are also employed to alert the driver of surrounding objects.
Cars With 360-Degree Camera Systems(Incomplete List)
Many of us would have seen this technology in action in the latest models of cars.
Audi: Top view camera system with Virtual 360 View

Jaguar: 360 Surround Camera

BMW: Surround View With 3D View

Chevrolet: Surround Vision

Ford: 360-Degree Camera

Hyundai: Surround View Monitor

Infiniti: Around View Monitor

Kia: Surround View Monitor

Land Rover: 360-Degree Parking Aid; ClearView

Mazda: 360-Degree View Monitor

Mercedes-Benz: Surround View System

Nissan: Around View Monitor

Toyota: Bird's Eye View Camera

Volkswagen: Overhead View Camera (Area View)

Volvo: 360-Degree Surround View
Is A 360-Degree Car Camera System Worth It?
While some drivers are better than others at parking, we all feel pain when our wheels are curbed and bumpers are scuffed. A 2D or 3D 360-degree camera system is well worth the investment if you want to stop such damages.
Especially when you're driving an RV, trailer, or long truck, sliding into confined parking spots, turning, and other maneuvers can be quite tricky, particularly when you don't have a regular backup vehicle camera system or parking sensors installed.
Quick Tips: Some aftermarket 360-degree camera systems can record video feed from each of the four cameras as a separate channel on a micro SD card or a USB drive in loop mode, allowing the device to be used as a standard car DVR.
When the shock sensor (G-sensor) is tripped during CCTV recording in a parked vehicle, the device goes into standby mode and begins recording 2-3 minutes long video clips. After that, it goes back to standby mode.
The newest 'Artificial Intelligence Vision Assist' technology is supported by 360 Surround View camera system, and now can 'see' pedestrians using advanced machine vision and artificial intelligence.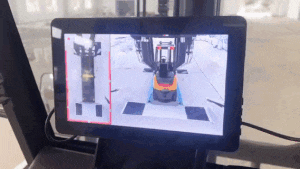 Kocchi's AI SurroundView™ Vision System
Such system is designed to increase operator situational awareness by automatically detecting and advising when pedestrians approach forklifts, cars, access equipment, or other heavy machinery in operation.
Can I Install Aftermarket 360° Camera System For My Car?
Many newer cars have the option of a 360 surround view system.
But definitely you can install an aftermarket 360 car camera system if your car doesn't have one.
There are many aftermarket 360 degree car camera systems you can buy to install for your car.
This can be harder to mount and install than a standard front and backup camera, since you have to install the 4 cameras to the vehicle, thus taking on more time to route all cables.

In the meantime you have to do camera calibration with provided tapes and mat which could be thought of one of the most difficult jobs while deploying a surround view system in a car or truck.
Camera calibration ensures proper performance of the surround view system as improper camera calibration might cause non-aligned picture stitching, ghosting and faulty color correction.
Most people would have the 360 car camera system installed by a car shop.
Have it professionally installed would normally take 1 to 2 hours and the installation process is much more complex for longer vehicles, like RVs, and definitely would increase total installation time and costs.

Remember to budget all expenses with the system's overall price.
Our mission is to arm you with the most correct information so you understand how a 360 car camera system works, which kind is going to work best for you, or if you could use a better aftermarket system.
Lastly, if you have any questions that were not answered here, and aren't already in the comments, feel free to comment below.
Kocchi's manufactures the most advanced aftermarket

360 car camera system

for passenger cars and commercial vehicles that can help to eliminate blind spots.
Want to learn more about the different 360 system options and their benefits to your wholesale, installation or distribution business? Please contact us and tell us more about your needs.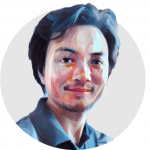 Article by: Eason 
Eason He
Kocchi's product manager Eason brings his technical expertise to help explain vehicle safety products in an easy to understand fashion. Eason loves sharing his knowledge of the vehicle camera system and technology insights. He is the part of Kocchi's team that knows 'all the things'. He's good at sharing his technical knowledge so you can benefit. BTW, he is an avid Lego fan!