A big difficulty when you're driving a commercial truck or semi truck is that you must be aware of the conditions around you all the time.
A large vehicle can have blind spots 30 feet behind it, 20 feet ahead, two lanes on the passenger side, and one lane on the driver side.
These blind spots can be especially hazardous when these vehicles change lanes, come to a complete stop, or make a turn.
Commercial truck cameras cut a fleet managers' highest cost – fleet insurance and it also contributes to driver safety by reducing distracted driving by employees.
Different types of cameras can be used to remove blind spots, and it's also important to provide video proof to avoid being held liable for another's error for an accident.
What Are Blind Spots?
Blind spots are areas surrounding the vehicle which are not visible to the driver—especially via the use of mirrors. The visibility problem exists because drivers may be unaware of vehicles as they change lanes or turn, and as well as vehicles not seeing what is around them.
The truck drivers have the ability to be easier to see what is on both sides of their trucks as well as to the rear because they have larger mirrors compared to passenger cars.
Like we said above, commercial trucks do have blind spots out there.
Commercial truck blind spots include:
Around 20 feet directly in the front of the cab. Before merging in front of a truck, you want to make sure you're far enough ahead of them that you can see the top of their trailer in your rearview mirror.

Behind the truck's trailer for about 30 feet. A truck driver can't see what's directly behind them, or directly alongside them. If someone was following too close and tried to pass, the trucker may not see them at all.

Backward and diagonally, extending the length of the truck, around each axle, from one end to the other end on both sides.

Areas below and behind the driver's window.
Commercial Trucks Have Larger Blind Spots
Passenger cars have mirrors on the driver's side to help drivers better see what is behind the car in their blind spot, or drivers can more easily turn their heads to see what might be out their side windows.
Blind spots on semi-trucks are wider than on other vehicles because:
Trucks lack rear-view mirrors

It is more difficult to see what is on the lower ground because trucks are higher.

Take semi-trucks for example, the total length is 80 to 100 feet or longer, there's a wide blind spot for the driver.
Trucks with trailers typically have an overall length of at least 100 feet, which requires truck drivers to learn how to use the proper techniques to get around the obstruction while changing lanes, turning, or moving their trucks. Truck drivers should take these precautions and avoid causing an accident.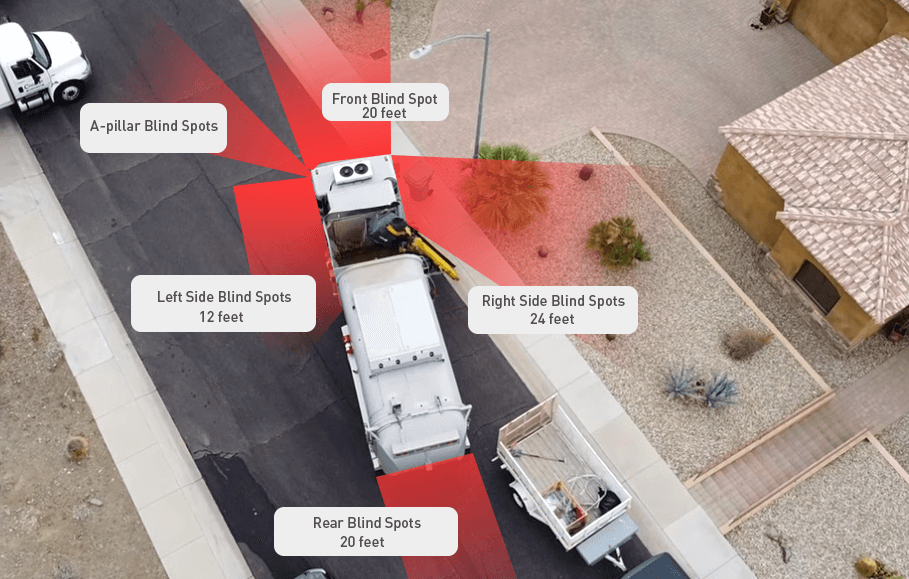 What Are Truck Cameras and Why Do You Need One?
A backup camera for truck or dash cameras can offer truck drivers and fleet managers greater control over their fleet's protection by increasing visibility, reducing collisions, and lowering crash costs.
A truck dash camera acts as an unfalsifiable eyewitness to collisions and other driving risks, providing video proof to ensure fleet safety. Rear or side mounted cameras are designed to minimize blind spots and the likelihood of an accident if a car is in its blind spot.
Let's take a look at these camera options for trouble-free driving.
Front-facing Dash Camera
Front-facing dash cameras are designed to improve visibility for drivers via wide view angle Lens(120-150 degree). They do so by capturing superior-quality video of the road ahead through CMOS or CCD sensor.
The camera can be mounted on the windshield quickly and connects to an in-cab DVR or camera with a built-in black box, providing truck drivers and fleet managers with instant insight into their operations.
Drivers can see real-time video feed from the front-facing camera too if they choose to install and connect to an in-cab monitor which helps drivers when they are making turns or allows them to constantly keep an eye on cyclists and pedestrians at roundabouts, for example, and allows you to easily see around corners at intersections.
Some front-facing dash cams use AI sensors to detect incidents and upload footage to the online dashboard, which integrates with Google maps to provide fleet managers with both video and position data.
Dual-facing Dash Camera
Dual-facing dash cameras record footage from both inside and outside the truck, providing a clear view of both the road ahead and the cab.
Designed to enhance driver behavior, and also helps fleet managers to easily identify drivers who are distracted or driving dangerously. Distribute or share video recordings with drivers later to serve as a springboard for driver coaching.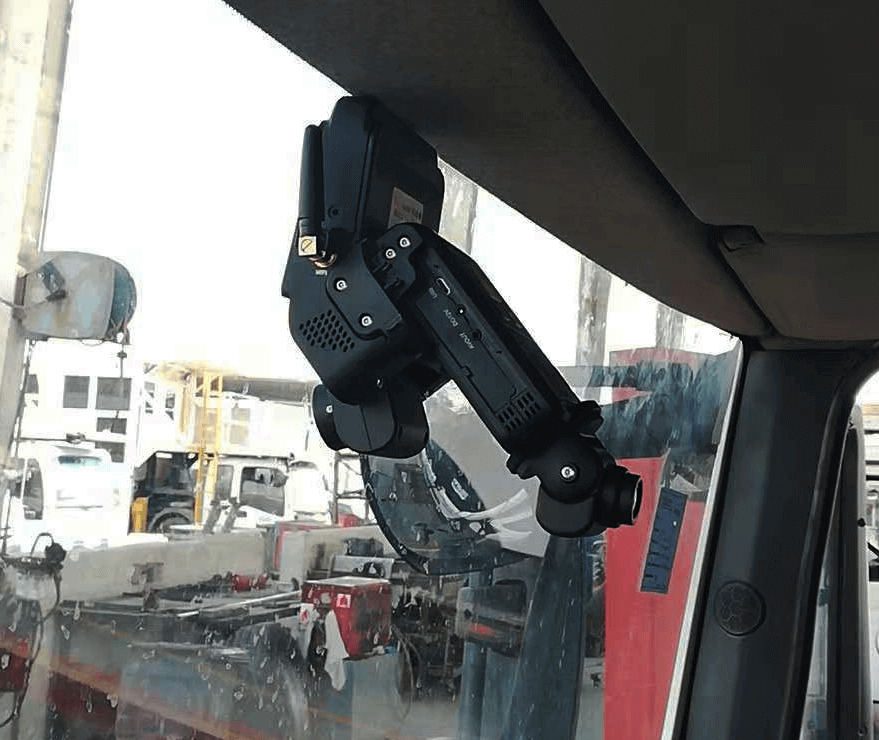 Are you concerned about driving at night? No worry. Certain dual-facing dash cams, have an infrared LED for use during low-light hours or on unlit highways.
Exterior Cameras
Exterior cameras can be ones that use a wide-angle lens mounted on the sides of a truck/semi truck or mounted under each west coast mirror, some systems also have a rear camera.
These camera and monitor systems can be wired or wireless and they provide live video feed of the driver's blind spots and display on in-car vehicle monitor.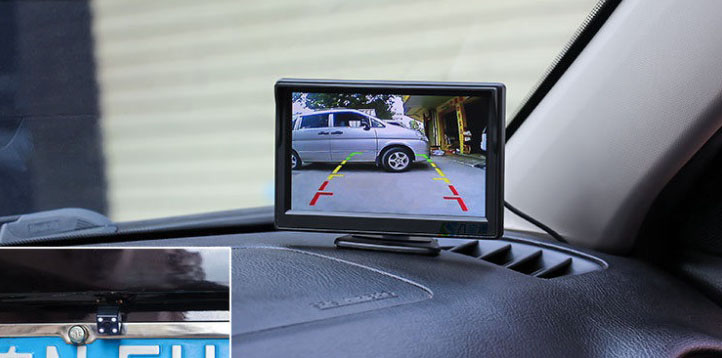 Under normal driving, the camera system is inactive. Once you activate the turn signal, the image from the camera will be displayed on the color screen in your dash or a screen integrated into an aftermarket rearview mirror/monitor.
A glance at the camera image will let you know if there is someone beside you so you can determine whether it's safe to change lanes. The video image remains on the screen until you turn off the turn signal.
Although the camera system provides a clear view to the driver, it does require the driver to remember to look at the monitor and comprehend the picture, which may be difficult while navigating dense urban traffic.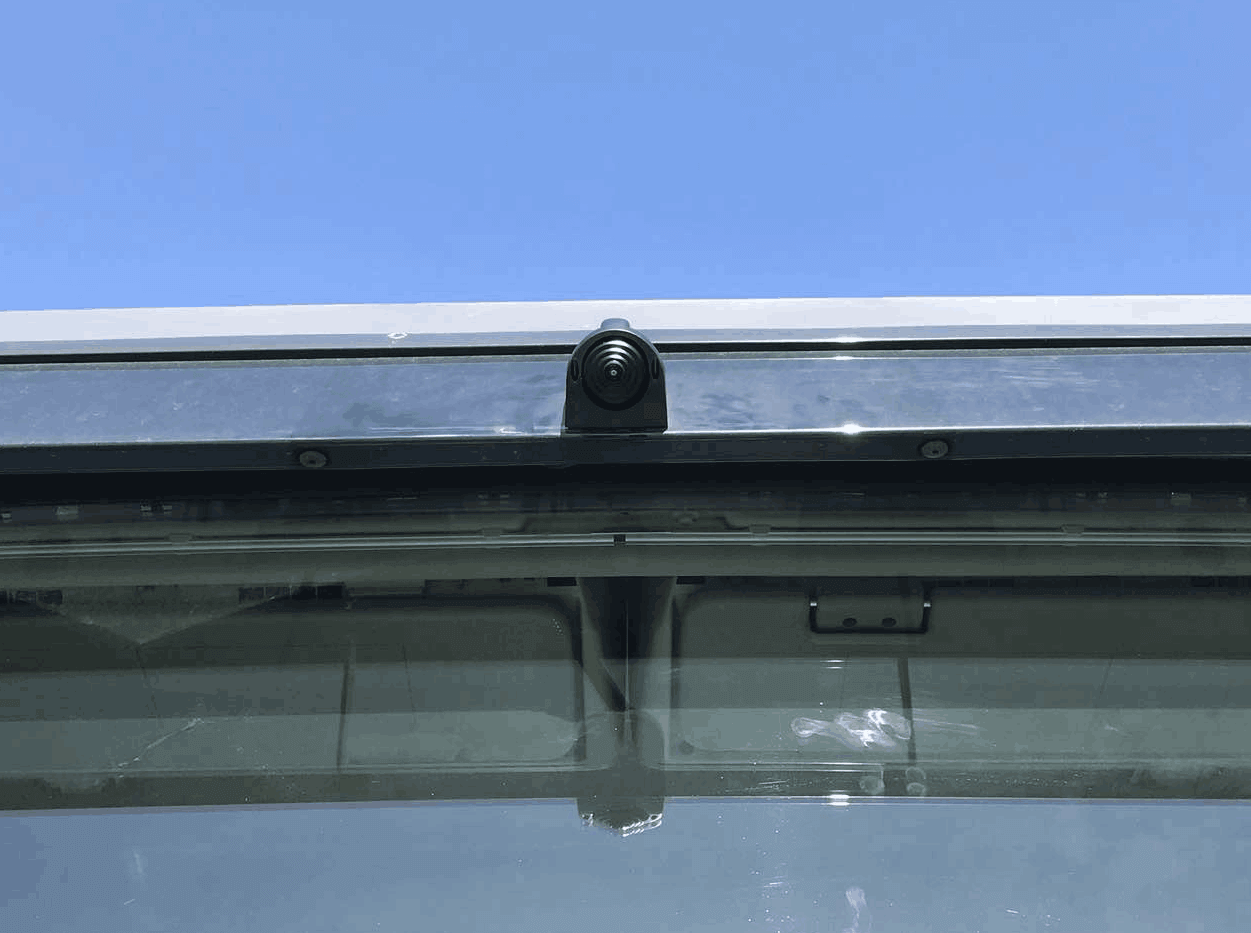 A.I Pedestrians Detection Cameras
The

AI Pedestrian Detection Camera

is the latest technology that utilizes up-to-date artificial intelligence and deep learning technology to help operators/drivers be more aware of pedestrians in all environments.
With the capacity to distinguish between objects, vehicles, and pedestrians. Different from radar-based detection systems, AI-powered detection camera technology employs an artificial intelligence (AI) algorithm that recognizes moving and stationary pedestrians and warns the operator of the existence of possible risks.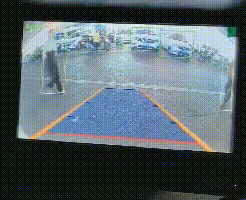 Kocchi's AI Pedestrian Detection Camera DEMO
The in-cab screen shows the location of the pedestrian(s) and their distance from the vehicle, providing the operator more confidence, increasing productivity, and reducing incidents significantly.
Preventing Injury on the Road
Numerous statistics emphasize the risks posed by blind spots. The European Union, in particular, has conducted extensive research on this topic.
The Transport and Environment organization published a 2016 study on truck safety, focusing on blind spots in particular. One of the most risky conditions for heavy vehicles is when they turn right and a cyclist is in their passenger side blind spot.
These types of crashes account for between 15% and 20% of all bicycle fatalities on Danish roads, 9 cyclist fatalities per year in the Netherlands, and 23 cyclist fatalities in Germany in 2012.
As mentioned above, there are many different types of cameras for a commercial truck that can be convenient by providing a view to truck drivers that they normally wouldn't have. They should not, however, be the only view to use when backing up or turning.
Turning your head while using the side mirrors, review mirror, and back-up / side view camera, greatly improves visibility and reduces the potential for accidents caused by blind spots of truck and semi truck.
So, what do you think about this post? Has it helped you figure out what types of cameras you prefer for you?
Kocchi's 4G LTE Dashcam system is Cloud connected which helps to eliminate blind spots with complete visibility of 360° coverage and recording, if you're not sure what to choose or would like to learn more,

contact us

and tell us more about your needs.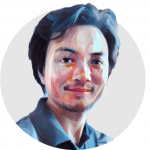 Article by: Eason 
Eason He
Kocchi's product manager Eason brings his technical expertise to help explain vehicle safety products in an easy to understand fashion. Eason loves sharing his knowledge of the vehicle camera system and technology insights. He is the part of Kocchi's team that knows 'all the things'. He's good at sharing his technical knowledge so you can benefit. BTW, he is an avid Lego fan!